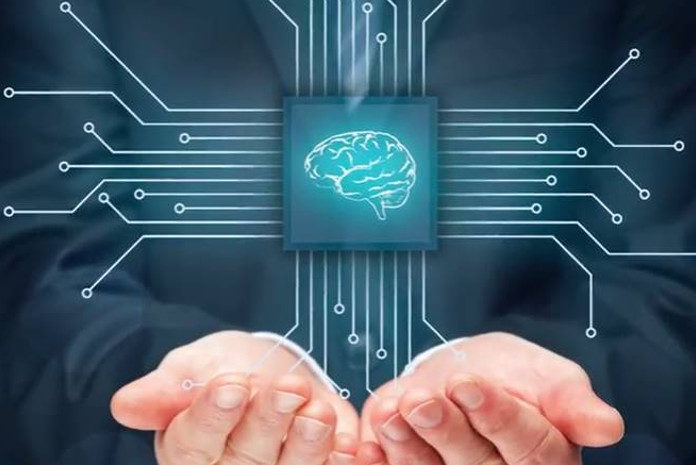 Microsoft has been working towards enhancing the possibilities of AI for over 25 years. In its mission to empower every organisation and individual on the planet to achieve more, it is deploying its AI solutions in areas ranging across healthcare, education, agriculture, retail, e-commerce, manufacturing and financial services. The company's AI strategy in India is based on the following pillars:
Enabling digital transformation: Microsoft is committed to use its Cloud and AI technologies to create breakthrough innovations and accelerate the digital transformation of the nation, focusing on core industries that are critical to economic growth. Over 700 business and government organizations have adopted its Artificial Intelligence (AI) solutions to drive breakthroughs in their digital transformation. Over 60% of these AI customers come from large businesses in manufacturing, financial services. In addition, Microsoft is working with new-age organizations that are leapfrogging and disrupting industries. 715 partners are working with Microsoft in India to help customers design and implement a comprehensive AI strategy, aimed to boost employee productivity, increase business agility, improve customer engagement and jumpstart new product innovation.
Building coalitions for responsible innovation: Microsoft works with government, industry, academic and civil society stakeholders to create a collective approach to AI and build solutions that meets the needs and expectations of citizens. Microsoft India is partnering with NITI Aayog to combine the cloud, AI, research and its vertical expertise for new initiatives and solutions across several core areas including agriculture and healthcare and the environment. We are also an active participant along with CII in looking at building solution frameworks for application in AI across areas such as Education, skills, health and agriculture.
Bridging the skills gap and enhancing employability: Microsoft believes development of talent pipelines vital for economic growth and is working to empower individuals across all demographics with the skills needed to succeed in an AI enabled world. In India, Microsoft aims to skill over 10,000 developers; set up AI labs in 10 universities; and train 500,000 youth across the country over the next three years. Microsoft also recently announced the Intelligent Cloud Hub Program to equip research and higher education institutions with AI infrastructure, build curriculum and help both faculty and students to build their skills and expertise in cloud computing, data sciences, AI and IoT.
Creating sustained social impact: Microsoft is enabling public and private organizations to apply Microsoft AI technologies to address pressing societal challenges. This includes healthcare, education, agriculture, local language computing environmental sustainability, accessibility opportunities, and supporting humanitarian action. 2018 saw Microsoft roll out several new projects across healthcare, including a partnership with Apollo Hospitals to use AI for early detection of cardiac diseases. SRL Diagnostics is applying Microsoft AI for more accurate diagnosis in digital pathology and early detection of diseases such as cancer.
Here are the various ways in which Microsoft India is leveraging the power of AI to benefit all:
AI in Healthcare- Microsoft has its AI Network for Healthcare that aims to maximize the ability of AI and cloud computing to accelerate innovation in the healthcare industry. Partnering with some of the top healthcare institutes, the company is helping in preventive care in ophthalmology and cardiology.
In partnership with Apollo Hospitals, Microsoft is working to predict cardiovascular diseases early through AI-powered Cardiovascular Disease Risk Score API (application program interface). The company is also helping in early detection of diabetic retinopathy to prevent blindness through its partnership with Forus Health. Additionally, in collaboration with SRL Diagnostics it is working towards quicker and more accurate analysis of tissue samples in digital pathology to help faster diagnosis of chronic illnesses such as cancer.
AI for Agriculture- Microsoft, in collaboration with International Crop Research Institute for the Semi-Arid Tropics (ICRISAT), is leveraging new technologies such as AI, Cloud Machine Learning, Satellite Imagery and advanced analytics to help the farmers arrive at the best sowing date for crops helping crop yields increase by 10-30%. The company has also developed Pest Risk Prediction API in partnership with United Phosphorous Limited (UPL) by leveraging AI and ML to indicate risks of pest attack in advance. As part of the FarmBeats project, the company is also building several unique solutions to solve these problems using low-cost sensors, drones, and vision and machine learning algorithms.
AI in Local Language Computing- To enable more people to be able to use the powerful benefits of computing in their native language, Microsoft through offering AI-powered features is helping millions of users in India become more productive with powerful digital tools that support Hindi across Windows 10 and Office 365. The Dictate feature in Windows 10 enables users to express thoughts simply by dictating which can then be translated into more than 60 languages, including Hindi using the Microsoft AI powered Translate feature. The Microsoft Translator live feature on PowerPoint allows one to display subtitles directly on PowerPoint presentation in any one of more than 60 supported text languages, including Hindi. Additionally, virtual assistant Cortana also helps translate requests in real time, serving as a virtual translation assistant.
Microsoft also made available the Indian language Speech Corpus to offer speech training and test data for Telugu, Tamil and Gujarati. This is the largest publicly available Indian language speech dataset which includes audio and corresponding transcripts to help researchers and academia build Indian language speech recognition for all applications where speech is used.
AI for Accessibility- Its AI for Accessibility program is a $25 million, five-year programme from Microsoft for developers globally, including in India to accelerate the development of accessible and intelligent AI solutions to help the 1 billion plus people with disabilities around the world. Leveraging technology for all, the company offers Seeing AI, an app designed for people with visual disabilities to help them describe people, text, currency, color, and objects. MSR has developed the AI powered Interactive Cane to aid people with visual impairment to navigate.
AI for Earth- Microsoft's $50M 5-year program- AI for Earth is dedicated to deploying Microsoft's deep investments in AI research and technology in climate change, agriculture, biodiversity and water. Empowering people and organizations to solve global environmental challenges through the power of AI, the company had recently announced seven Indian grant recipients from India to deepen commitment to sustainability in the country.
AI for HR- Microsoft aims to enable better merging of digital expertise and human interaction, thereby enhancing the recruitment process for candidates and the company. AI can help HR professionals make smart hiring decisions. Microsoft is building tools to automate the identification of bias in a range of different AI algorithms to ensure and fix biases that creep in because of human biases. The Microsoft tool has the potential to help businesses make use of AI without inadvertently discriminating against certain groups of people, it will help AI researchers catch more instances of unfairness.
Qton, a Talent Assistant Chatbot, built on top of Microsoft's Bot Framework & Luis NLP aims to make a significant impact in recruitment automation by improving the hiring process and enhancing the experience for the candidates. Qton's platform uses AI and cloud services to harness the power of advanced data science and machine learning algorithms to help the company expedite hiring and reduce turnaround time.