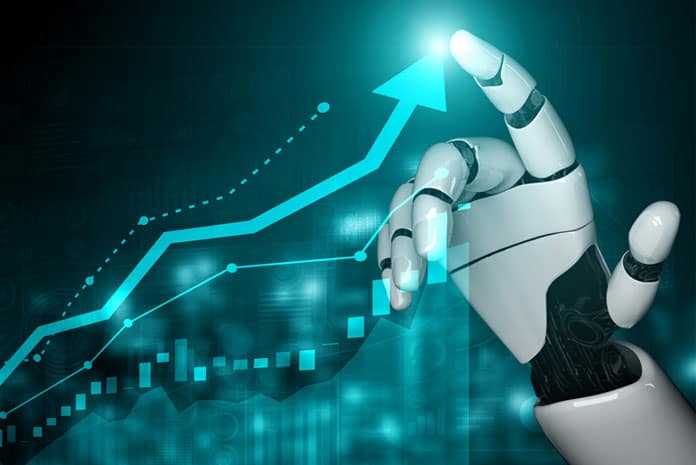 By Manik Bambha, Co-founder at ViewLift
It's that time of the year when businesses usually look back at their progress in the months gone by. But 2022's end is a time not for introspection but one where an impending storm is clearly on the horizon.
Pundits have debated whether a recession is or isn't around the corner for much of the last couple of years. But it is now increasingly clear that the world is headed for its first recession since 2008. Some economies may, in fact, already be in one. According to Jamie Dimon, CEO of JP Morgan Chase & Co, Europe is already in recession and will likely pull the US into a similar situation in the next six to nine months. Technically, it can be argued that the US, too, is already in recession if we consider the benchmark of negative growth in two consecutive quarters. Research firm Ned Davis has similarly forecast a 98.1% probability of a worldwide recession, a figure it only reached in 2008 and 2020. 
For a world just emerging from the throes of a pandemic, this is a blow it could have well done without. A hardening US dollar has seen most of the world's currencies tumble. Interest rates are at historic highs, and inflation is soaring. Almost every global giant has frozen hiring at the very best or is already announcing layoffs, putting more pressure on household incomes. Supply shortages have been exacerbated by the war in Ukraine, pushing up the prices of essentials like food and fuel. Savings rates in the US remain stagnant at 3.5%, as opposed to 9% during Covid – the lowest they have been since 2008.
The writing is on the wall.
Is the media industry bucking the trend?                                         
So, what does this recession mean for media companies? On the face of it, the outlook seems gloomy. 2020 saw record layoffs, with over 16,000 jobs lost in the US alone. And, as companies cut back on advertising spends, the pressure on media companies' bottom lines is only going to increase. But there's a silver lining for three reasons.
First, the pandemic has already helped digital media companies rationalize their workforces and prepare for recessionary times. Leaner and meaner, they are much more prepared for coming hardships. Secondly, demand for in-house entertainment is likely to remain high as consumers look to cut spending on other recreations like travel, eating out and shopping.
Thirdly, brands and advertisers have learnt from previous recessions that maintaining advertising spends makes sound sense in the long term. For example, consumer major Reckitt increased ad spend for high-performing brands in 2008, growing its company revenue by 8% and profits by 14%. McGraw Hill also found that companies who continued to advertise during a recession in the 1980s saw 256% higher sales than competitors post-recession.  
While some sectors, like aviation, may not find it feasible to advertise, others, like e-commerce and FMCG, will continue to maintain or at least not significantly reduce their ad spends. They may even ramp up spending to grab market share. The stage is set for content monetization models that work for viewers who want to spend less and advertisers looking to optimize their ad spends.
Hybrid content monetization & technology and data infrastructure preparedness: the twin mantras of survival                        
Media companies will inevitably be hit by contracting ad revenues and cancelled subscriptions. But, the willingness of brands to advertise means that subscription revenue is likely to drop much more than advertising revenue.  
The first critical success factor for media brands is to offer multiple pricing models that suit shifting consumer priorities in recessionary times. While many brands offer a choice between AVOD and SVOD, the upcoming recession requires them to refine these models further.  
Netflix, the big daddy of subscription-only services, has already launched an ad-based service with a reduced subscription rate. The trade-off, besides ad interruptions, is that playback resolution is capped at 720p, and viewers can only use one device at a time. Offering a range of pricing options encourages viewers to remain loyal to the brand while giving advertisers viewership figures that justify their spends.  
In parallel, OTT brands need to immediately ramp up their technology infrastructure and operations to meet the changing needs of advertisers during recessionary times. For example, the highest-paying advertising sectors are bound to change, with companies that benefit most from changing purchasing patterns likely to spend more. Therefore, media companies must identify these sectors and offer them different models that fit their budgets and needs. They will also need to address the advertisers' needs to demonstrate higher advertising ROI. They can do this with improved effectiveness metrics like return on ad spend and ad personalization that matches the shifting needs of advertisers.  
Significant changes take time, so there must be an urgency. Designing and deploying hybrid monetization models requires media companies to adapt their technology platforms and negotiate geographically diverse regulatory issues. None of this is an overnight process and must begin immediately if OTT platforms and media companies are to be ready for the full force of the downturn.
All in all, the next twelve months are going to be tumultuous. But, by being prepared with various pricing models, agile technology and sound advertising strategies that mean business, media companies can not only ride out the coming recession but also emerge stronger when this is all over.