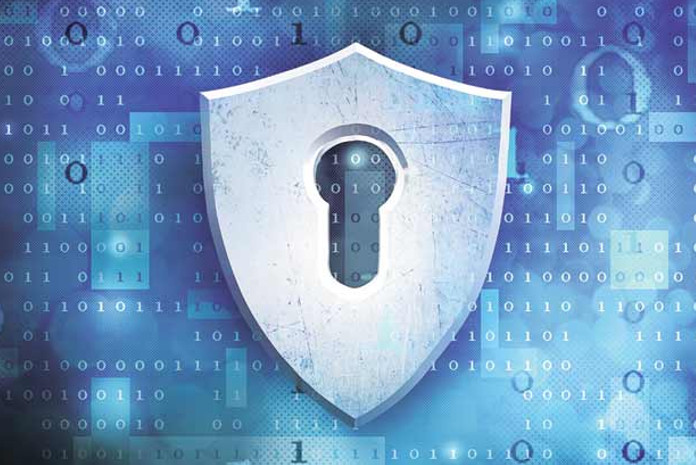 By Nikhil Korgaonkar, Regional Director, India and SAARC, Arcserve  
The ongoing COVID-19 pandemic has forced organisations to completely rethink and redesign their business strategies. With new norms imposed by local authorities, like mandatory work from home, or social distancing, organisations are struggling to maintain seamless uptime and efficient production within a fully secured environment. As most of us globally are still coming to terms with COVID-19's impact, cybercriminals are playing on people's fear and uncertainty.
COVID escalations rate across regions have led to the extension of lockdown phases. Given the situation, businesses were forced to shut offices, scale-down team size and focus primarily to stay afloat with a limited number of workforce. The team strength now being scattered and everyone working from home, the organisation data is getting accessed by different private or public networks, where there cybersecurity measures are unknown. Barring a few organisations, most others are without any emergency business continuity plan in place, in case of cyber threats. Few others have taken hasty steps to ensure that their employees can seamlessly continue their tasks. Although, even then, data protection strategies are still largely ignored and there is a high risk of noncompliance with data protection legislation. Therefore, the threat to the organisation's data security increases multifold.
Right Data Protection Strategy to ensure Business Continuity
According to the world's leading cybersecurity researcher, Cybersecurity Ventures, global ransomware damage costs will go up to $20 billion by 2021 – which is 57X more than it was in 2015. The same agency also reports that, in every 14 seconds in 2019, and every 11 seconds by 2021, a new organization will fall victim to ransomware. Hence, ransomware is the fastest growing kind of cybercrime that organisations must look out for.
The biggest disadvantage with ransomware is not only the downtime that can cause huge business loss, but there is also no assurance of retrieving the lost data, letting aside the loss of reputation, and huge fines that will be imposed by data protection legislation. Organisations that come under the European Unions' GDPR's data protection rules, the combined devastation can only be imagined.
Keeping all this in regard, it is high time that organisations must come to agree that data protection will need just more than firewalls and antivirus software. There must be a multipronged approach to assuring that the data is safe and secured, and organizations will not suffer downtime. It is vital that organizations have the right tools and technologies for data protection. The need for a detailed business continuity plan addressing data as the "lifeblood of business" is more important than ever before.
Multi-Pronged Data Protection Strategy
It is vital that organizations have a multi-layered data protection strategy that delivers easily manageable data protection and disaster recovery for every type of workload. The organisation can brace itself from the repercussions of cyber-assault by employing a full-proof Business Continuity and Disaster Recovery (BCDR). A data protection plan has to be resilient enough to provide unified protection that shall not only resist attacks to invade the networks but ascertain that the data is fully restored and backups are easily accessed and restored.
It is also important for the organization to test the strength of the chosen solutions. Are the measures taken strong enough to see through ransomware attacks, hardware failures, and natural disasters? Organisations must ensure that they are working with a data protection vendor that takes regulatory compliance as seriously by offering compliance-driven technology designed with specific capabilities to address local and global regulations.
If adversities are taken as an opportunity to improve, then the COVID-19 phase can be the best wakeup call for organisations to dwell upon the importance of a business continuity and data recovery plan that can eventually save the day.