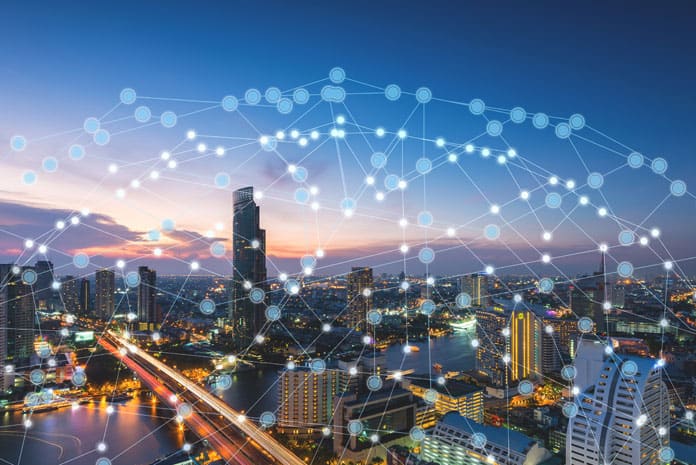 By Anshuman Rai, Area Vice President, India and South Asia, Commvault
In today's digital economy, data has become the core asset of any organisation. It has come to acquire an important position across enterprises as they leverage it for decision-making and business optimisation. However, as businesses undergo rapid digital transformation, this data is witnessing exponential growth and increased complexity by becoming distributed, dynamic and diverse.
Meanwhile, digitisation has led to business systems and processes becoming more and more connected. As a result of this, even a small, apparently discrete event in some part of an organisation can have a serious disruptive consequence for the entire enterprise. The hybrid work culture, catalysed by the Covid-19 pandemic, has made it is even more important to protect data regularly and effectively.
It has, therefore, become more critical than ever that enterprises build future-proof strategies for securing, protecting and managing data as it is used and moved for business gains.
For those enterprise technology leaders looking for a data management  solution that enables quick backup, restore and allows access to critical data, Data-Management-as-a-Service (DMaaS) is the answer.
According to Technavio, a global market research company, the backup-as-a-service market alone is expected to grow by US$ 14.29 billion from 2021 to 2025. The report believes the market will be driven by the increasing demand to move from Capex to OPEX model. Besides, the huge data growth and increasing use of IoT will also play a crucial part in pushing the market towards a CAGR of over 32 per cent during the said period.
Let us look at some top business and technology reasons why DMaaS makes sense for enterprises.
Ensuring Data Protection 
With digital transformation and rapid acceleration to store data in the cloud, data will grow exponentially in volume, adding to the challenges of data management. This data sprawl brings risk which need to be mitigated and companies increasingly will modernise its applications and they need to ensure that both data and apps are safe, protected and recoverable.
DMaaS delivers data protection no matter where the data resides – with no-hassle deployment, no big up-front expenses, no backup infrastructure to manage and the pay for what you need model. Its simplicity and scalability make BaaS an ideal solution for any Hybrid Cloud data management strategy.
Building Cyber Resilience 
Even as technology leaders are continuously enhancing their cybersecurity stance, cyberattacks continue to be a menace for enterprises. During the pandemic, there was a quantum surge in cyberattacks. A report by McAfee states that with the surge in Covid-19 around the world, there was a 605 per cent increase in cyberattacks in Q2 2020. These attacks again witnessed a spike of 240 per cent in Q3 and 114 per cent in Q4. Painting a gloomy picture, industry reports predict ransomware attacks to happen every 11 seconds in 2021.
DMaaS can help customers in protecting endpoint and edge devices, hybrid workloads, and SaaS applications. It can play an important role in data protection strategy by rapidly recovering data and platform configurations in case there is a cyber outage. A modern DMaaS solution can offer advanced detection, multi-layered protection and rapid recovery from security threats including ransomware and data breaches. It can enable fast and highly reliable recovery against attacks that corrupt data itself, while ensuring quick recovery at the client's DR site.
Meeting Compliance Requirements
Maintaining compliance with data privacy regulations has always been a challenge for enterprises and a pain for IT. Today, organisations must govern, manage, and ensure compliance for the humongous amounts of data they generate, especially relating to global legislation such as GDPR.
Aligning with the right BaaS providers can help IT leaders in managing data compliance to ensure that it meets government regulations.
A future-proof DMaaS solution can minimise personal data footprint from live and backup data sources. It can comply with regulations and privacy acts such as GDPR and CCPA by rapidly responding to Subject Access Requests (SARs) including Right to Access/Right to Erasure/Right to be forgotten.
Simplifying Management, Reducing Cost
DMaaS simplifies backing up and management of data to a great extent. With most enterprises looking at work-from-home reality, managing data, backup and storage infrastructure onsite becomes even more challenging.
By leveraging DMaaS, technology leaders can take out all physicality from the scenario. This means the service provider is mandated with managing and backing up data and making it available in case of any issue. With such an arrangement in place, IT can focus on more pressing concerns.
Also, storing data in the cloud is more cost-effective than on-premises, and businesses maximizing DMaaS will save money on maintenance and management costs as well as costs of transporting data to secure locations.
Lending Agility, Scalability
Enterprises are seeing a lot of traction in edge computing as it creates improved and new ways for businesses to improve performance and safety, enhance operational efficiency, ensure availability, and automate core business processes. With cloud-based backup solutions requiring less maintenance and being more cost-effective as well as having better security and reliability, the advantages of DMaaS solutions make it the superior alternative.
As a result of this shift, there is a premium on quickly deployed and easily scalable and managed resources that admins can oversee remotely. By meeting all these requirements, a public cloud-hosted DMaaS model suits larger enterprises, in addition to the smaller companies that are typically its early adopters.
DMaaS: Shifting from Reactive to Proactive
Having a comprehensive, proven, enterprise data management which include backup and recovery solution can give an organisation the confidence that its critical information is always available. From traditional disaster recoveries –- from hardware failures and weather events to ransomware attacks -– the entire environment needs to be recoverable and protected with a solution that's both easy to use and effective.
Aligning with the right DMaaS partner who offers a state-of-the-art data management platform can help achieve all these goals. The need for simplicity, flexibility, and cost-optimisation must be looked at and a combination of 'DMaaS on cloud' offers capabilities for workloads at different parts of their hybrid journey, while still allowing the power of a single pane of glass from an operational perspective.
Data Management is management is a dynamic challenge with ever-changing needs. It is time enterprises went a step ahead and left reactive plans behind to become proactive.