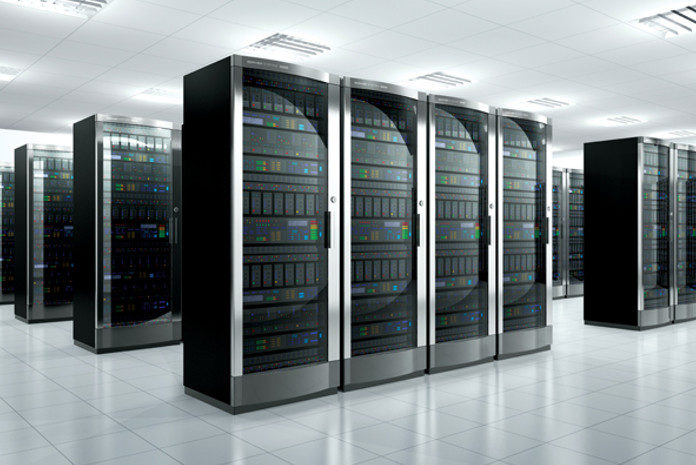 Data deluge, hyper conversions and innovations in the IT infrastructure are not only disrupting the way the Indian industry operates, but have made data centre solutions a critical factor across all sectors
By Anjani Kumar
The increased data consumption and dependency on technology requires a smarter approach capable of optimising all aspects of IT operations, while managing risk and reducing cost to companies. Also given the volume of data generated, cyber security will continue to remain a key concern. Considering all of these facets, the need for security and optimisation at the rack level has never been more imperative. In order to fully optimise the value any business derives from its data centre capex and opex, data centre managers must aggressively pursue operational excellence at the rack level.
Here are some of the key take-aways of prioritising rack level management:
Efficiency pressures
Increased adoption of virtualisation, analytics/AI is intensifying infrastructure workloads and data centre density. Concurrently, budget constraints and limited talent supply will call for increasing efficiency with which one allocates the resources – including rack space, power, cooling, and people-hours. In order to increase efficiency levels across the board, you need to be able to correlate your data centre resource consumption with the underlying business workloads. It cannot be achieved with aggregate management alone – it requires a granular control at the rack level, which will help you optimise and control your resources in a consistent way.
Economic payoffs
Rack-level data centre management helps bring down the administrative costs by increasing efficiency levels across the board. Some of the potential returns can come in the form of financial incentives from local electric utilities, quantifiable economic benefits derived from the downtime or even, may include stranded capacity that may be avoided through better rack-level visibility and control. When considering the overall RoI, it makes pure business sense to invest in rack-level excellence. The savings made can be used to fund other worthwhile data centre infrastructure initiatives that might have been put on hold due to capex or opex budget constraints.
Security and compliance
With newer and stringent legislations being brought into effect, data is constantly being monitored and audited. In sectors like financial services, healthcare, retail, or any other business that deals in regulated data, regulators expect granular controls over infrastructure access based on the type of data associated with that infrastructure – as well as credibly documented access histories. Aggregated access controls, audit trails or log of pass-swipes do not alone serve the purpose. Implementing rules-based access controls at the rack level is highly recommended for such requirements. DC managers may also need to deploy video capture at the rack for credible compliance and security forensics.
Future-readiness
Data centre needs are all about future readiness or capability to accommodate/address future requirements of an organisation without much new investments on IT infrastructure. In order to keep pace with the fast changing technology landscape too organisations need to be ready. Organisations need to future proof their data centres by investing in upgradeable rack PDUs that are easy to deploy and upgrade with minimal downtime. While upgraded rack-level management capabilities aren't especially complex to deploy, they do require some planning. And you need to complement your investments in rack-level technology with the appropriate integrations and process changes. The call for the investment in superior rack-level management should therefore be driven not by current conditions in the data centre, but more by the future conditions, that are expected to rule in 2020 and beyond.
Ready availability of practical solutions
The needs and the insights shared would be irrelevant if you couldn't act on them. But now there are multiple industry-wide accepted solutions that enable more efficiency at the rack level than ever before. Raritan now delivers the solution set you need to quickly and easily implement rack-level power distribution, environmental monitoring, access control/audit, and asset management capabilities that will empower data centre managers to improve efficiency, more rigorously secure your environment, and prepare for an ever-more operationally demanding digital future. There are solutions that help improve the management of your critical IT devices at the rack level – SmartLock door assess, environment sensors, smart rack controller and intelligent tags and sensors being some of them.
With the right knowledge and preparation, data centres can continue to grow and evolve as they adopt new technologies, address the concerns of data centre managers, and meet the evolving needs of organisations.
(The author is the Country Manager, India, Raritan – a brand of Legrand)