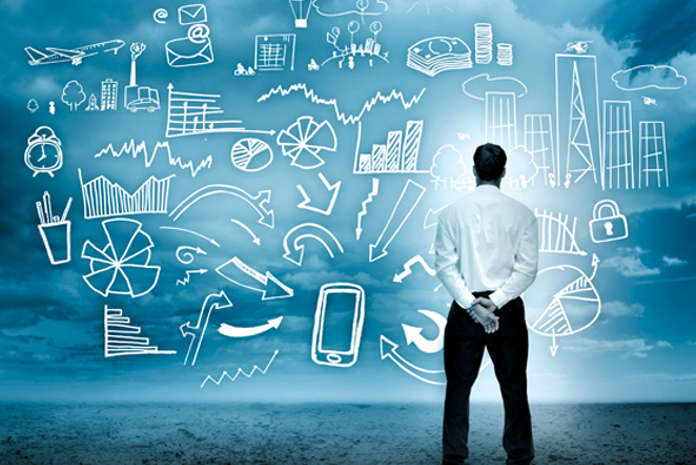 Written by : Sumana Iyengar (CEO & Co-Founder, Goavega Software India Pvt Ltd.)
Even as digitisation across sectors and industry functions becomes the new normal, the role of CTO's and CIO's is also rapidly evolving, thanks to the new challenges and disruption caused by the global pandemic. Accelerated digital adoption is also driving new disruptions and challenges, placing an added burden on the CTO/ CIO's, who are directly in the first line of fire when it comes to helping businesses adapt to these disruptions and solutions for handling the new normal. From hybrid workplaces and innovative customer engagement platforms to adapting to the new cashless/ digital payments infrastructure, managing efficient operations and line up while ensuring smooth work flow with least manpower, and least financial investments, are some of the key challenges faced by the technology teams in most MSME and larger business conglomerates.
As per a recent global survey by Adobe, 98 per cent of Indian CIOs reported an increase in their responsibilities, as compared to 92 per cent in the US, 83 per cent in EMEA and 94 per cent in APAC. Further, the report also states that Customer Experience was ranked among the first priority of India CIO's – 92 per cent, compared to 38 per cent in U.S., 67 per cent in EMEA, 74 per cent in APAC. Additionally, the survey also reported that up to 50 per cent of Indian CIOs singled out hybrid and public cloud as the most likely area for increased investment in 2021.
While the numbers reflect the immense responsibilities and concerns of the Indian CIO/CTO's, it also showcases a potential lack of holistic approach to digital transformations. Although this could be an overwhelming task to achieve, it is a crucial for long term success and for ensuring a corporation is future ready when it comes to leveraging the best of emerging technology trends. Listed here are 4 areas where the modern CIO/CTO's need to focus, to ensure a holistic and efficient digital transformation for their companies:
Enhanced tech Infrastructure: One of the basic foundations for all round and efficient technology adoption is setting up a future ready technology infrastructure. Upgradation of Legacy Applications, across the operational line up, could be a good start here. This would involve a series of upgradations, from software and hardware upgradation to adopting secure data capture and analytics software, cloud computing and also skill development for the tech team as well as employees across departments.
Preparing for hybrid work formats: One of the biggest disruptions brought about by the pandemic, has been the emergence of remote working or hybrid work formats. This has enhanced the focus on building a secure and efficient cloud network, which is also able to facilitate controlled data sharing, data protection and overall cyber security for various company owned and external devices. Another area of hybrid work formats that CIO/CTo's need to focus on is seamless internal communications, both in form of HR functions and day to day operations among department and inter departmental communication.
Maintaining Agility: Having laid the foundation for faster technology adoption and setting up functional  operations, the next step is to work towards building up resilient systems in the face of future crisis and being ready with a technology solution as contingency plans. The answer to this lies in creating agile systems that can be leveraged for reducing turnaround time in building solutions to crisis as well as for adapting to business scalability and volatile market demands.
Driving Digital First Approach: Lastly, integrated and holistic digital adopting is incomplete until the digital first approach to all business functions becomes an ingrained corporate policy. From creating innovative approaches to make the digital transition smooth and easy to enabling in-house tech team with relevant skill development training, keeping an eye out on the latest trends, preparing and presenting regular tech audits and system upgradations as well as educating top management with new ideas and solutions to help build a robust and effective tech enablement systems, are some of the key aspects of adopting a digital first approach to business processes.
Conclusion: The impact and significance of tech adoptions for businesses across sectors and functions, is increasingly becoming clear to not only the CTO/CIO's but also to the entreprenuers and top management who are already waking up to the challenges of surviving a business in the new normal. Needless to say, the role of CTO's and CIO's is a crucial one, as they don the role of key facilitators for adapting to this change. The above points, can be a broad road map for them to streamline and prioritise their journey, to ensure an integrated and holistic tech transformation of their organisations.