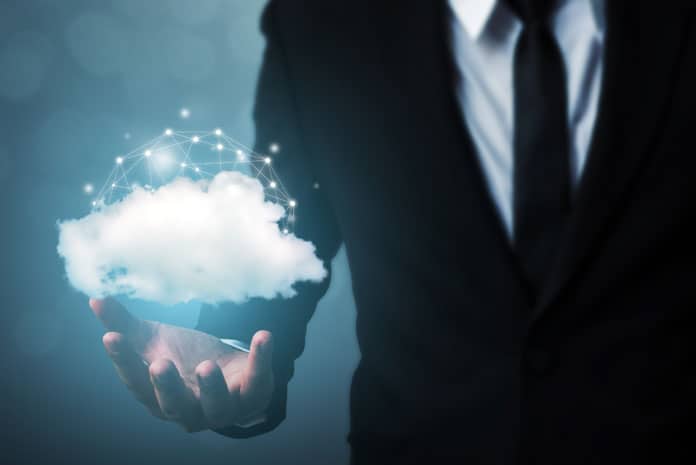 By Prasanna C, General Manager & Head of Business, Polarin
In today's fast-paced and evolving landscape, organizations face the critical challenge of adapting quickly and innovating to maintain their competitiveness and provide a consistent user experience. Over the past few years, digitalization efforts have gained momentum, with digital channels becoming the primary mode of user interaction, revolutionizing hybrid working, remote learning, travel bookings, and more. Consequently, customer expectations have become increasingly diverse and unpredictable.
To thrive in this dynamic environment, enterprises must proactively respond to evolving digital trends and strive to surpass customer expectations through innovative solutions and seamless user experiences. Embracing multi-cloud environments is now imperative rather than optional, as it is crucial for delivering exceptional experiences to both employees and customers. Recognizing the significance of this shift, organizations prioritize the integration of multi-cloud architectures to enable smooth operations and enhance user satisfaction.
Benefits of the cloud-native approach
A cloud-native approach emerges as a clear solution in this context. It represents a fundamental shift in how applications are designed, developed, and deployed, fully harnessing the potential of cloud computing. By adopting a cloud-native approach, organizations can tailor their applications to suit the specific cloud environments in which they operate. This level of customization enables businesses to optimize performance, scalability, and efficiency while reaping the benefits of cloud computing and seamlessly orchestrating their operations.
Unlike traditional approaches, cloud-native architectures offer businesses the flexibility to expand their infrastructure and resources in a much shorter timeframe. This scalability empowers organizations to respond quickly to changing market demands, spikes in user traffic, or sudden business growth opportunities. Furthermore, the on-demand nature of cloud-native technologies enables businesses to scale up or down as needed, aligning their IT expenditure with revenue streams and operational requirements more effectively.
Cloud-native technologies also have a direct impact on customer experience and satisfaction index. With the ability to rapidly evolve and iterate applications, enterprises can deliver innovative and personalized experiences to their customers. By leveraging cloud-native architectures, businesses can quickly roll out new features, test hypotheses, and gather feedback, helping them to respond to customer needs and preferences in real-time. This enhanced agility and responsiveness contribute to improved customer retention, acquisition, and overall revenue growth.
Growing complexities
However, navigating the complexities of the multi-cloud journey while staying relevant can be challenging. Businesses, regardless of their size, now require reliable and high-performance network solutions to support their critical operations. However, traditional networking solutions like MPLS are no longer adequate to meet the constantly growing and evolving demands of modern businesses.
Traditional networking solutions such as MPLS pose challenges for businesses due to the need to manage multiple vendors and contracts, lack of advanced security features, difficulty in handling network complexity, slow provisioning and scaling, and high costs with limited flexibility. These limitations tend to hinder operational efficiency, network performance, and the ability to adapt to evolving business requirements. 
In addition, the ever-growing need to enhance security in the cloud computing industry demands the integration of Next-Generation Firewalls (NGFW), Intrusion Prevention Systems (IPS) and threat management within the network. 
Further, networks are becoming increasingly intricate, intensifying the challenge of managing data flows. Gartner says that more than 85% of organizations are likely to adopt a cloud-first approach by 2025. It also says that 95% of new digital workloads will be deployed on cloud-native platforms, up from 30% in 2021. 
Robust networking solutions that can not only handle the demands of the multi-cloud environment but also offer visibility and network transparency are the need of the hour. It will enable the organizations to leverage the benefits of a multi-cloud environment while ensuring network security, reliability and flexibility. 
The best approach 
The Network-as-a-Service (NaaS) is emerging as the most optimal approach to address the cloud complexity while providing unmatched network visibility, agility, flexibility and security to businesses. It empowers organizations to maintain complete control over network design and deployment while providing them the ability to scale quickly. With pay-as-you-go flexibility, NaaS is also the more cost-effective option. 
Another reason for the growing NaaS adoption is the severe shortage of cloud talent. It is increasingly tough to discover, hire and retain cloud professionals as a greater number of organizations are fighting for a limited talent pool. In this scenario, NaaS allows organizations to easily manage the cloud infrastructure without hiring the required workforce.  
As cloud adoption continues unabated, it is time for businesses to leverage NaaS to better manage their cloud infrastructure to gain a competitive edge, provide exceptional customer experience and thrive in the digital era.