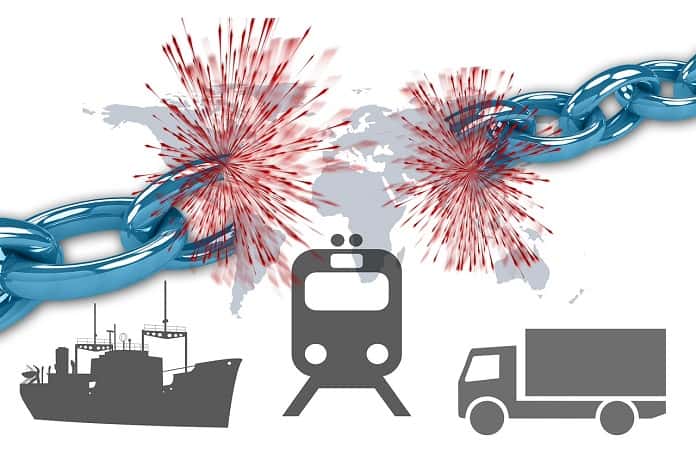 Written by: Shivam Soni, Founder & CEO- Beyoung Folks Private Limited
From cyber threats to physical threats, protecting the transactions and ensuring safety of all the information, security of supply chains is becoming massively important. Supply chain holders speak about how they are more concerned about cyber threats happening frequently. This chain is long and disciplinary in multiple terms acquiring collaboration from production, retailing, customer support and most importantly IT section. Companies strive for getting this done right, and those who succeed in it lately succeed in an organized chain where everything is on its place and every stage is working efficiently.
To initiate a secured e-commerce retail, here is what the supply chains need to take care of.
Data Locality:
Critical data exists in location which is only known among the employees. However, channelizing these locations should be through accurate government norms and industry standards for ensuring safety of hidden information. This is prominent among larger industries like healthcare, financial aids and IT sectors where information has to be managed, stored, exchanged and inserted very carefully.
Data Protection:
Data protection is of foremost importance for any company, be it a start-up or a multi-millionaire company. A secure supply chains involve sources that can be trusted and taken care of. Be it the company's own IT cell, the 3rd party or any e-commerce website and sources from which you are picking information. Having trust and confidence plays a vital role here.
Governance Of Data:
This step is for multiple companies thinking for a collab. For this, enterprises facilitate exchange of data among one another for better understanding. In fact, some norms also allow companies to view, share and get access for exchange for better functionality. The companies participating may demand rights over the data that can be given and governed as per the standards of the companies.
Fraud Prevention:
Frauds can happen in any form as data is exchanged on many loops. From the manufacturer to customer, several stages pass by and so does the information. Fraud prevention techniques work the most here.
Risks From 3rd Party
Nowadays, it is not just the 3rd party but also the involvement of 4th parties and others for transportation and services. Risks of information leakage are more when it comes to involvement of so many parties. This has to be taken care of.
Practices Adopted For Secure Supply Chains
Here are the few practices adopted by many e-commerce companies for preventing supply chain risks.
Secure strategy assessments:
Create management strategies for evaluating security. It can be monitoring the existing IT strategies, 3rd party risk management, data privacy, authentication, security program development etc.
Digitization:
Gone are the days of paper, pen and fax. Digitization has brought ease to management on paper. Digital maintenance and transactions can ease the processes and giving efficient and reliable results. It also eliminates hours on manual activities. Digitization and modernization of transactions bring security. Encryptions helps in protecting data and prevents data loss.
Data encryption and identification:
Data protection policies generally involve encryptions and usage of online tools. These tools are trusted for identification of the authorized users and for data encryptions. Inventory, orders, financial transactions etc. can be secured with this mode. Incoming and outgoing connections are also monitored with real time.
Permissioned controls for data visibility:
Data exchange and visibility can be among several parties and even organizations. In this, permissions of access are helpful as it gives authority to what and where can be shared, and access to share further is also given. None can do anything without a request for access.
Trust and transparency:
Ledgers are maintained that consist of all the relevant and timely information. This ensures transparency and convenience among parties because tasks are entered and are not liable to be manipulated. Data in it is for all levels of blockchains and protected the most because it keeps the company secrets.
3rd party risk management:
End-to-end security becomes a must with more involvement of third parties. Companies here have to maintain the eco system of the organization to avoid risks. For this, building up technical teams and relying moreover on digitalization can be the solution.
Incidence defending planning:
Keep backups and plan B in case of any incidence. Such practices can prevent the potential loss of revenue and damage because there are backups running throughout.
These are some of the must-know strategies to avoid disruption in the e-commerce supply chain and ensure smoother functionality throughout.