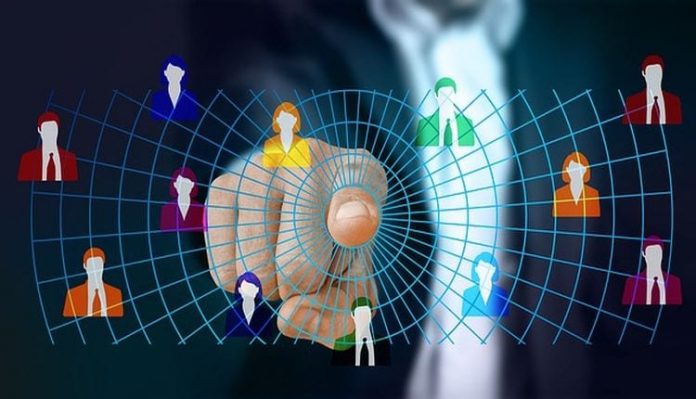 By Vinay Singh, Co-founder, BeatRoute
The global market for sales enablement platforms is projected to expand at a CAGR of 15.5% from 2022 to 2030, according to Grand View Research. The market's growth can be attributed to the increasing investments made by businesses in technologies such as AI and machine learning, as well as the adoption of sales enablement platforms across various industries to enhance their efficiencies towards content management, training, and sales communication.
Sales enablement platforms have revolutionized the way businesses operate by providing a range of tools and solutions to achieve their sales goals. One of the recent innovations in the sales enablement industry is the use of artificial intelligence (AI) to help brands optimize their organization's sales.
McKinsey Analytics research estimates that AI could generate $1.4 to $2.6 trillion of value for sales and marketing teams, making it an essential component of any business' sales strategy. 
The Power of AI: Driving Sales Enablement Platforms to New Heights
As AI continues to become more prevalent in sales enablement platforms, businesses can benefit from its capabilities to automate tasks, analyze data, and improve sales performance. With its potential to enhance sales strategies and increase revenue, AI is becoming an essential tool for businesses looking to optimize their sales processes.
Leveraging AI in Sales Enablement Platforms for Customer Insights
According to McKinsey, customer insights are essential for companies to develop a comprehensive understanding of their customers, including their needs, behaviors, and preferences. This understanding enables companies to gain insights into market demand, analyze the impact on purchase decisions, and compare their performance with competitors.
AI is the backbone of modern sales enablement platforms as it provides an accurate and precise analysis of sales data. By using AI, sales enablement platforms can gather and analyze vast amounts of data, including customer interactions, inventory flow and sales history, to gain a deep understanding of customer behaviour, buying patterns, and needs. This data enables brands to make informed decisions about how to engage with customers, what products to push, and how to personalize the sales experience.
Harvard Business Review conducted a study that revealed how sales AI can effectively enhance businesses by reducing costs by 40-60%, and cutting call times by 60-70%.
Streamlining Sales Processes with AI-powered Sales Enablement Platforms
Mimicking the S-shaped curve of technology adoption in the earlier years, the brands were looking to introduce AI to as many aspects of sales enablement as possible, around a decade ago. However, a large majority of such endeavours did not yield to a material impact on sales, since the AI deployments were being made due to the fear of missing out, instead of being offered as a solution to specific business needs.
Today, as sales enablement platform mature, the leading players are instead putting the business goals of the brands first, and using AI constructively to solve real challenges which plague sales and distribution processes. Some examples include creating order recommendations, detecting specific issues in the sales executives' performance and indicating the ways to eliminate those issues.
Visual Merchandising Audits: A Perfect Example of Deploying AI to Solve a Business Challenge
It is difficult for brands to manually analyse hundreds of thousands of images from their vast retail landscape to detect anomalies. Even if manual effort can be used to detect glaring challenges, it becomes almost impossible for the brand to calculate quantitative metrices such as share of shelf. 
Sales enablement platform scan harness the power of AI to analyze images from retail locations, enabling sales teams to monitor and evaluate in-store product displays, promotions, and overall presentation. This data-driven approach ensures compliance with brand guidelines and helps businesses identify areas for improvement in their in-store strategies. By using machine learning algorithms, sales enablement platforms can automatically assess visual data and deliver actionable insights to sales teams, optimizing in-store execution and maximizing product visibility.
Guiding Sales Teams: Optimizing Sales Performance with AI in Sales Enablement Platforms
By incorporating AI into the sales enablement platform, brands' sales teams can be empowered to do their work more efficiently. Imagine that a brand has a goal to broaden the range sold to a retail store. Earlier, the success of this strategy would depend on each individual sales executive's selling abilities.The sales enablement platform would simply act as a digitization tool for capturing activities and the orders. At the end of each month, only 20-30% of the sales executives would achieve the goal of broadening the range to the desired level.
By using AI, the brands can enable the bottom 70-80% of the sales executives to achieve this goal. For example, AI-driven recommendation can be used to inform the sales executives of which specific products they should pitch during a particular store visit. AI can also be used to detect learning requirements of individual sales executives, order to train them for the skills that they are lacking.
Sales enablement platforms also use AI to provide real-time analytics and insights into sales performance. AI-powered dashboards can monitor key performance indicators (KPIs) and provide actionable insights into sales activities. This data allows sales managers to identify gaps in their sales processes and make data-driven decisions for course correction.
To conclude
AI is a game-changer in the sales enablement industry, and its benefits are numerous. By leveraging AI, sales enablement platforms can gather and analyze vast amounts of data, automate tasks, provide personalized content, offer real-time insights, and predict customer behavior. With the help of AI, businesses can optimize their sales strategies, enhance customer engagement, and achieve better sales results.