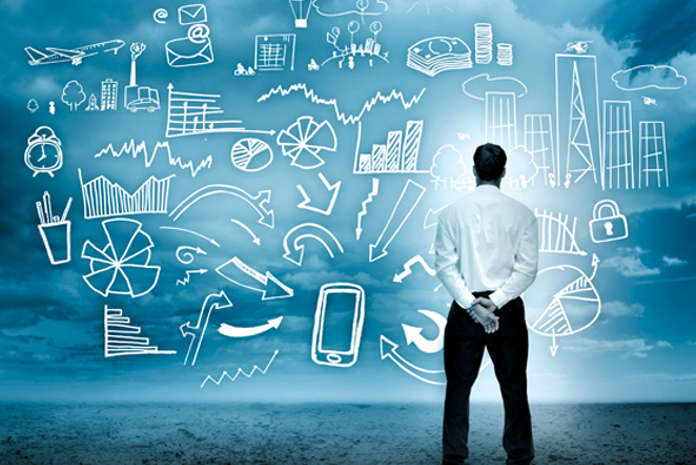 Written by: Dean Lacheca, Senior Director Analyst at Gartner
.
Government CIOs trying to scale digital solutions face a range of obstacles, many of the biggest of which are not technical. Taking direct action on these issues, which can range from breaking down organizational silos to mitigating digital skills gaps and a lack of resources, is critical to digital transformation in government.
If these challenges are left unaddressed, digital government programs run the risk of losing sustained funding and, of course, the ability for organizations to leverage the promised benefits of digital solutions. 
Gartner research shows that the majority of governments have yet to scale digital solutions across their organizations. It's important for to understand the biggest obstacles, which we surfaced in the 2021 Gartner Digital Transformation Divergence Across Government Sectors Survey and tackle them head-on.
Challenge No. 1: Organizational silos
Fifty-one percent of respondents identified siloed strategies and decision making as a high-priority challenge. The subject of organizational silos is a constant concern, as it impacts every aspect of a successful digital transformation, from strategy to funding to implementation. Such silos exist across governments, departments and business areas, and each of them requires a specific intervention.
Action steps
Clarify roles and dependencies

 strategies to establish ownership of the digital strategy's development and accountability for its success.

Establish decision-making principles

 for prioritizing, funding and delivering cross-silo digital initiatives.
Challenge No. 2: Risk-averse culture 
Cultures that resist change are particularly common among frontline and service delivery workforces, which are often risk-averse and see no benefit in making changes to what they perceive as tried-and-true practices.
In this environment, a CIO driving a technology-led transformation faces a particularly acute challenge. To succeed, align your digital transformation programs with business outcomes and make organizational change the core element of such programs. 
Action steps
Work with business leaders

 across your organization to assess the cultural impediments and catalysts for digital transformation. 

Roll out a digital leadership 

professional development program

 across the government and within your IT organization.
Challenge No. 3: Insufficient funding
Often, insufficient budgets are symptomatic of siloed strategies and decision making, but they can also result from the perception of technology expenditure as an operational rather than a strategic investment. 
To combat this perception, clearly demonstrate the correlation between your investment in digital technology and the business outcomes it delivers.
Action steps
Be agile and flexible

 in order to identify and leverage sporadic funding opportunities, aligning or reprioritizing your digital investments with the business-outcome-driven criteria of available funding.

Articulate your vision

 for a digitally transformed future that reflects local political priorities, and is backed by an implementation plan capable of delivering timely results to business leaders. 
Challenge No. 4: Digital skills gaps
An insufficient depth or breadth of digital skills across the organization is the fourth most common digital transformation challenge for government CIOs. 
Core specialist competencies in areas such as enterprise architecture, cybersecurity, cloud, analytics and digital experience design are vital to successful digital transformation programs. At the same time, it is important to increase the degree of change readiness by developing digital dexterity across the entire organization.
Action steps
Offer experiences outside employees' functional silos

. Identify experiences that help them understand the multifaceted nature of digital business and build expertise in business areas that are critical to the organization's digital business plans.

Create experience-based career paths

 (not position-based) to provide employees with multiple career path options and cross-functional experiences.
Challenge No. 5: Lack of IT-business resources
Twenty-eight percent of respondents cited IT talent shortage as a major challenge, inhibiting adoption among major technology domains such as platform services, security, digital workplace and IT automation. The lack of timely access to IT, business and subject matter experts is often a direct outcome of disconnected priorities, siloed decision making and cultural challenges. 
While teaching employees how to use self-service digital/low-code technologies is useful, it takes a lot more to prepare them for complex digital business environments. Building the digital dexterity of IT resources and closing digital skills gaps across the organization can have a positive impact on resourcing. However, given the postpandemic acceleration in digital investments across all industries, CIOs will need to make a concerted effort to ensure adequate resources are deployed to the right initiatives in a timely way. 
Action steps 
Press for an executive-sponsored digital dexterity program

 that invests in communication and education at every level of the organization to build digital dexterity, and ensure the organization has the right capabilities and culture to support, not impede the digital program.