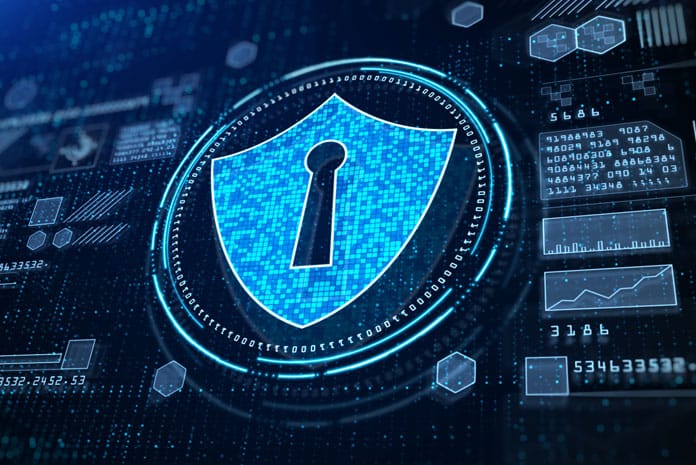 By Brett Hannath, Chief Marketing Officer, Trellix
Change has become a constant in today's world of uncertainty and flux. You can either be a rigid tree trunk that cracks open in the storm or a blade of grass that sways with the wind and survives the storm. Metaphorically, cyber threats can be that storm in the technology world. We've all heard of rising ransomware attacks, but they're only one of the numerous cyber threats to be concerned about. According to a Trellix study, approximately 55 cyber incidents occur daily in India on average. 
Keeping this in mind, and with the goal of combating vulnerabilities, mitigating risks, and being future-ready, cybersecurity professionals have a lot on their plate because they need to implement a robust cybersecurity strategy in the face of evolving threats. With the help of the right security solutions, the SOC team can fulfil their responsibilities of safeguarding critical data like people's vital health records, financial data, and government's most critical assets, including essential infrastructure, and healthcare systems. 
The challenge
Safeguarding this critical data is a huge responsibility, and thus often, people looking to do meaningful work that contributes to society are drawn to cybersecurity. However, today there is a lot of strain associated with that responsibility. The compromise of personal data, a decline in revenues and the public's trust, or significant supply chain disruptions could all result from a single error in detection and reaction. And in some circumstances, the analyst's job could be at risk due to just one error. 
Combating cyber threats can be excessively stressful because of their intensity and unpredictability.  As per a Trellix study, 72% of cybersecurity professionals are struggling to cope with the rising threats. Analysts and engineers are left feeling overworked and underappreciated because they lack the proper tools to perform their tasks effectively. Understaffed teams are further burdened by attrition that results from ensuing fatigue. However, a powerful extended detection and response (XDR) platform can aid in making cybersecurity work meaningful again for professionals working in the field. 
The XDR advantage
 According to our latest Trellix XDR study, 70% of cybersecurity professionals in India admit their current security tools don't enable their SecOps team to work with maximum efficiency. When organizations add new technology systems to their existing ones, this problem builds up. The lack of integration between security tools, as well as poor visibility across their environments, not only adds complexity but also leads to tiresome, repetitive tasks.
XDR can help SOC teams cut through the noise by strengthening tools, embracing machine learning, and leveraging best-in-class platform expertise. Endpoint, email, network, and cloud solutions are all combined in XDR. This consolidation and connection provide teams with complete visibility, allowing them to adapt and protect their entire ecosystem more quickly. SOCs necessitate a platform that proactively integrates all relevant security data and detects advanced adversaries. 
Today, manually identifying threats is extremely difficult. Given the enormous amount of data that needs to be analyzed, it is not only time-consuming but also nearly impossible. An XDR platform provides an open architecture that allows for the ingestion and dissemination of data from multiple sources, as well as AI and ML driven systems with cloud analytics and human-machine teaming. The correct XDR platform will include combative playbooks preloaded. SOC teams can easily access recommended tactics and countermeasures by leveraging the platform's advanced intelligence and industry expertise.
If a company is infected with new malware, its security experts can consult a step-by-step guide to learn which applications it will target, what controls they must implement, and what actions they can take to mitigate the attack and gain a better understanding of how to patch machines, secure file servers, and more. This enables teams to gain the knowledge they require to confidently protect their organizations from threats.
Soulful, not stressful
As we work towards building a smarter world, it is critical that we also build strong defensive mechanisms to guard the various entry points for threats. The stronger the cyber defenses, the better the chances of mitigating risk and lesser the impact when something goes wrong. It's time for organizations to evaluate the advantage XDR can bring for their security teams, taking away the stress and making security work soulful again.