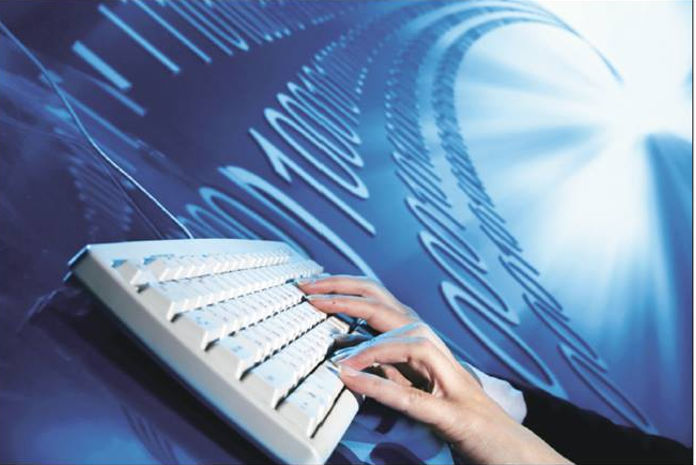 Written by: Rohan Joshi and Sudhir Prabhu (co-founders of Wolken Software)
Customer connections are critical for the success of your firm. The quality of your customer connections is determined by how well you manage them. The data you acquire about your customers, such as buying habits, values, requirements, and lifestyle choices, determines how successful your client connections are. Therefore, the role of data sciences and AI in customer service management has been increasing day by day in recent times.
In addition to gathering high-quality consumer data, it is critical to developing content, goods, and services that connect you to your present and future customers. Establishing an accurate customer journey and effectively leveraging data in customer relationship management leads to them being retained and new ones being acquired, resulting in increased revenues.
Understanding Data Sciences
Data science examines the data gathering process, the most streamlined and efficient ways to handle data, and the most effective ways to present complicated data to an analyst or corporate executive who is considering key business choices. Artificial intelligence, algorithms, and machine learning systems are all used in data science.
Scientists that work with data are experts in the following areas:
Using data to generate data-driven initiatives by analysing particular issues and client enquiries.
Using cutting-edge technology to manage and analyse crucial information.
Finding statistical trends that might be valuable.
Cleansing or "scrubbing" data is a term used to describe the process of cleaning or scrubbing data.
Organizing facts in a way that makes them easy to comprehend.
Knowing how to use algorithms to your advantage.
Understanding Artificial Intelligence (AI)
Artificial Intelligence (AI) is becoming more popular among marketers and salespeople. It has become a necessary tool for companies that want to deliver a hyper-personalized, extraordinary customer experience. AI-enhanced customer service management and customer data platform (CDP) software has made AI accessible to businesses without the exorbitant expenses that were traditionally associated with these technologies.
Brands may acquire a far more precise picture of their consumers by using AI and machine learning for acquiring and analysing social, historical, and behavioural data. Unlike traditional data analytics tools, AI is able to predict client behaviour by continually learning and improving from the data it examines. This enables businesses to deliver highly relevant information, enhance sales prospects, and improve the customer experience.
The Importance of Data Sciences and AI in Creating a Positive Customer Experience
"A customer journey map" is a graphic that demonstrates how clients connect with your organisation and engage with your goods, website, and/or services, according to Lucidspark. It offers you a complete picture of a customer's engagement with your company, from how they're brought to your product to how they're kept long enough to make a purchase leading to a nourished long-term relationship.
Collecting customer data helps you to have a true understanding of your customers and target them with customised sales and marketing initiatives.  It's critical to know how to gather data, analyse it, and put it to use in order to build personal relationships with consumers that result in satisfaction and commitment.
To provide truly exceptional customer experiences, all customer-focused business units, such as sales, customer service, and marketing, must collaborate and effectively use AI tools to achieve common goals. AI has the potential to help companies interact with customers on a more personal level, resulting in increased loyalty and trust.
AI has been integrated into CRM platforms like Salesforce Einstein, C2CRM, and Zoho. They give predictive analysis, real-time decisions, conversational assistants, and other services that help sales teams understand better and communicate with customers.
The Challenges of AI and Data Analytics Solutions
Customer data is now dispersed across numerous systems and channels, and most of it is siloed, which is one of the most significant hurdles for businesses utilising AI in business. Before AI can examine the data, it must first be unified.
Another issue is that many companies lack the necessary capital to invest in AI technology, or they believe AI is prohibitively expensive. Likewise, many businesses believe AI will not provide a viable return on investment. The reality is that when AI and data are used efficiently for customer experience, organisations may earn a lot of money by expanding their client base.
Concluding Thoughts
The role of AI and data sciences for collection and analysis of social, historical, and behavioural customer data has helped Customer Service evolve by leaps and bounds.  Having access to the right data drives brands towards a more accurate understanding of their customers so they can deliver a better, more personalised experience to them which would result in ultimate customer experience, retention of customers and building a customer base for lifetime.