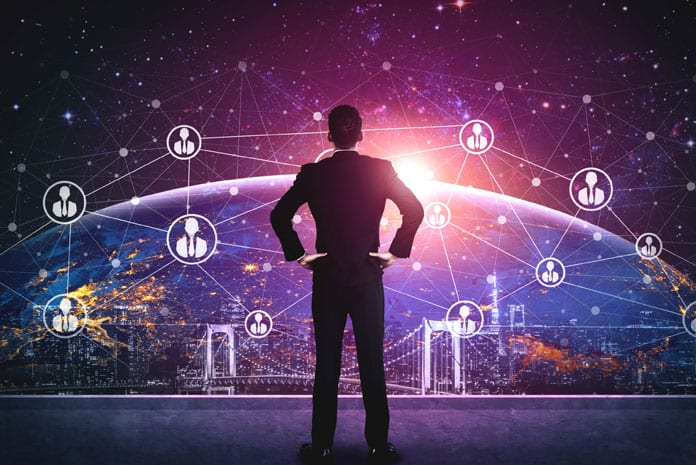 Written by: Jagannadh Kanumuri, President & CEO, ACI Infotech
From AI to tackling cybersecurity threats, and focusing on customer experience, here's what the C-suite should be thinking about in 2022-23.
The C-suite has the thrilling but sometimes tricky task of navigating their ship through unfamiliar waters. They must steer the organization's technical evolution by deploying the correct combination of technologies to keep the company relevant, stimulate innovation, and generate profit. They are entrusted with cutting expenses, streamlining operations, improving security, creating game-changing products and services, and eventually increasing consumer loyalty – all without jeopardizing present profits.
The epidemic will continue to define a business and human capital climate unlike any other. High-impact events that C-suite executives are concerned about are rising inflation, labor shortages, supply chain disruptions, and changing customer behavior, just to name a few. Digital transformation, business model advancements, improved cash flow management, more agile supply chains, and values-based workplace culture, will all be used by executives to adapt. Where should the C-suite concentrate its efforts in the face of so many complex challenges? How can they take the lead on critical societal concerns while still positioning their businesses for success? Today's leaders must solve a new equation as environmental, financial, and societal demands combine; let's explore:
For the C-suite, it's time to act and commit to spearheading this shift. Many executives who saw prospects in previous major worldwide upheavals captured windfalls for their organizations, which are still flourishing today. Many of those who only saw dangers perished, and their businesses have yet to recover. With a focus on three crucial starting points, The C-suite can establish their organizations on the right trajectory:
Creating supply-chain systems that are robust and risk-tolerant while rejecting outmoded concepts about centralization and scale.
Investing aggressively in digitalization in order to get a true end-to-end perspective of what the future holds.
Real-time insight and methodical responsiveness to external changes are key to ensuring true agility throughout the company.
Here's a sneak peek at what'll keep the C-suite occupied in the coming time:
Customer Experience: It's no secret that the customer experience has become the modern landscape's focal point. According to Salesforce Research, 77% of IT leaders are increasing investment in the customer experience. Offering a good customer experience is no longer adequate in an age where omnichannel experiences have upped the standard for the customer journey. Customers today expect engagement at all points of contact, round-the-clock customer service, strong security, and identity management. To keep up, businesses must evolve.
Digital Transformation: COVID-19 was the catalyst for digital transformation. In 2022, expect the increased pace to continue. In a period of severe talent shortages and growing labour prices, embracing digital technology and ways of working is considered a pro-customer growth strategy and cost-cutting measure, and increasingly as a source of productivity improvements. Technology is simply one component of the digital transformation jigsaw. To achieve a long-term competitive edge, it is also crucial to pay close attention to change management, process re-engineering, and staff upskilling.
Business Models: As the C-suite attempts to improve the customer experience, business models are being altered. The C-suite recognizes and acknowledges that shifts pertaining to how customers spend and make choices will have a significant impact on their companies in an era of densely connected customers, where the experience is as important as the product or service itself. Marketing services are already set apart by real-time information into shifting consumer behaviors and sentiments. Going forward, success will be determined by go-to-market strategies that prioritize the customer experience.
Cybersecurity: The C-suite in advanced economies is more vigilant about cybersecurity. Concerns about cybersecurity and cyber threat appear rationalized. According to a research study conducted by cybersecurity consultant Deep Instinct, the hundreds of millions of attempted cyberattacks that occurred every day in 2020 showed that malware increased by 358 percent overall and ransomware increased by 435 percent, compared with 2019.
Labor Shortage: In 2022-23, talent retention and recruiting will be at the forefront of the C-suite agenda due to labor shortages. Organizations should expect higher pay and benefit costs, as well as more turnover as bargaining power shifts from employers to workers. A survey by The Conference Board in November showed an estimated 3.9 percent rise in US salary budgets in 2022, the highest since 2008. The need of the hour is to boost virtual work flexibility, discover strategies to retain employees, and foster a speak-up workplace environment where efficacious and empathetic managers support employees' necessities for work/life balance, and management principles are developed to decrease friction are among the recruitment and retention strategies.
Supply Chain Disruption: Supply chain disruptions are expected to be a high-impact concern in the coming years. Short-term solutions, such as prior orders and increased inventory goals, have raised instability and exacerbated shortage inflationary impacts. Strong demand for goods combined with inadequate amounts may result in bottlenecks, raising prices for manufacturers and the businesses they serve. This circumstance, however, has a silver lining: prospective earnings. Scarce commodities can lead to higher prices, wider margins, and less discounting.
Inflation: According to stats presented by Dana Peterson, Chief Economist, The Conference Board, less than 40 percent of CEOs believe their organization is "well prepared" for an inflation-related crisis. They are prioritizing strategies like agile teamwork to move their organizations up the learning curve. Agility allows an organization to make short-term engagements and renew those commitments as warranted, based on real-time, market-based facts and considerations, allowing it to establish a cadenced resilience in the way it takes decisions during times of turmoil. This strategy encourages both the acceleration of digital transformation and the alteration of business models, which are two high-priority internal focus areas for CEOs in the coming years.
Gearing Up for What's Next
The C-suite is still coping with the effects of the pandemic while managing new opportunities and reducing new sorts of risks.
Wrapping up, the below-mentioned tips and tricks can help the C-suite prepare themselves for the future:
Catalyze digital business initiatives to adapt and respond to the evolving digital expectations from employees, consumers, and other stakeholders.
Advance digital dexterity and close the talent and skills gaps to keep up with the pace of change in digital organizations.
Create frictionless & transformational experiences for customers.
Align to the new collaborative work models where employees are physically distributed and communicating asynchronously — and IT infrastructures must secure the organization despite this "anytime, anyway, anywhere" way in which we're operating.
Redesign work around a human-centric approach (for a hybrid workplace) to secure digital-era talent and deliver business outcomes.
Strive to implement composable principles like autonomy, modularity, orchestration, and discovery to enable enterprises to adapt to shifting priorities.
The global pandemic has been a watershed period with a permanent shift of norms and attitudes in everyday work and lives – this is a unique opportunity for bold leadership.