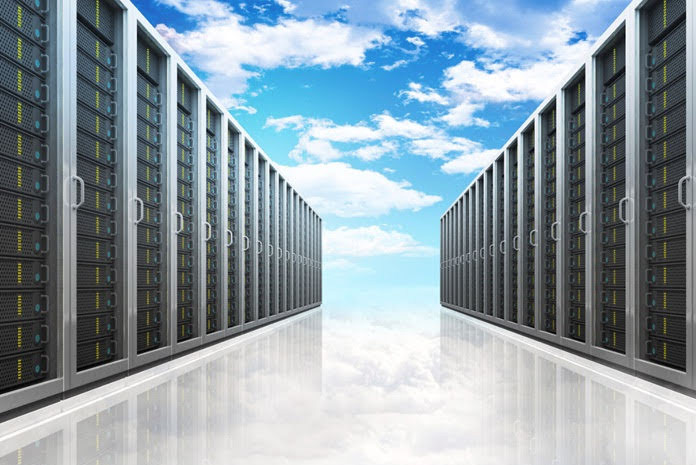 ​
Deepak Thakur, Business Head- Mission Critical Infrastructure Solutions, Delta Electronics India
Datacenter growth is fueled by more internet adoption, an increase in digital data flow, public cloud services, and higher anticipated growth for the internet of things. As India is anticipated to become a hub for Southeast Asia's digital ecosystem, the data center industry is anticipated to attract billions in investments over the coming years.
In order to achieve its goal of making India a hub for data centers, the government expects to spend more on capital goods, engineering, and infrastructure. In addition, industrial stimulus programs should be expedited.
With the usage of the cloud expanding, data centers proliferating, and a promising future for the industry as a whole, we hope to see the government placing more emphasis on the following areas:
We anticipate incentives or capital subsidy schemes for costs associated with land, buildings, mechanical, and plumbing systems in the forthcoming budget as a result of data centers being given infrastructure status.
For data centers to run smoothly, a consistent power supply and connectivity are necessary. This business may reach new heights if the government is able to allocate enough funding to assure a consistent supply.
Government entities should be encouraged to use domestic data centers, which should also be included in the Vocal for Local policy. It can be beneficial to provide incentives to private sector organizations that use locally owned data centers.
Data shield needed to keep pace with global players
A full data shield will be necessary when nations throughout the world advance to the next stage in protecting the privacy of their residents' data. In order to ensure that businesses are responsible when handling customers' personal data, the Data Protection Bill was redrafted last year.
In a time where technology is continuously changing, it is crucial to protect data and prevent data breaches. Complex data security threats are also becoming more prevalent and need to be quickly handled. Security as a Service will be required in light of this, and we hope the government allocates enough funds to create a strong cybersecurity infrastructure in the nation.
Sops, subsidies needed to boost integrated automation
People, processes, and technology are all integrated through integrated automation. It enables organizations to concentrate on their core competencies and helps them grow more quickly.
The creation of new jobs in the technology sector is also very possible. The number of employees in the IT sector increased by 4.45 lakh in just FY22, bringing the total to around 50 lakh. However, in order to fully realize the potential of the Digital India goal, the industry will need a strong workforce.
To support the digital movement, investments and changes in the education sector, as well as upskilling programs integrated into the academic curriculum are needed. Growth will also be accelerated by offering incentives to businesses to train current employees for a digital economy and future.
Reduce the corporate tax rate
We also hope that the government will lower the current corporate tax rate in order to encourage the future expansion of corporate India. This would enable businesses to grow into new markets and compete globally.
We have high hopes that the government will adopt the appropriate approach in order to lead the Industry 4.0 revolution and support India Inc. The nation can write a new success story together.
Manoj Paul, Managing Director, Equinix India
"The data center market in India has seen substantial growth in the last few years. India's continued digital push and exponential data growth have resulted in strong demand for digital infrastructure. The recent report states that the Indian data center industry market size was valued at USD 4.35 billion in 2021 and is estimated to witness investments of USD 10.09 billion by 2027, with a CAGR growth of 15.07% during 2022-2027.
The Indian domestic market is huge and very exciting for players like Equinix,. and we hope for favorable policies that fuel growth and investment in the sector and help India emerge as a 'global data center hub'. In this context there are two areas of immediate attention:
India requires a strong ICT infrastructure, with investments in undersea fiber networks linking the country with other nations, between and within cities, and cable landing stations, all of which is crucial for a digital economy. In the last few years, India has improved significantly with existing and new carriers laying fiber and offering 100G/200G wavelengths and aims to scale up to 600G/800G. However, there is a demand for huge investments to place additional fiber within India specially connecting Datacenters  and Cable Landing stations within the same citiy and in different cities across the country for the demand for new age dark fiber to support surge in bandwidth and redundancy. To support 5G deployment, all base stations and mobile towers must be linked over fiber for improving bandwidth availability to customers, this is critical for the success of 5G and hence necessary for accelerating growth in data consumption. Additional investment in fiber is also required to decrease the bandwidth costs of connecting data centers across the country. The industry is looking forward to favorable changes in the policies which will encourage new investors like Datacenter service providers, new age telecom service providers supported by OTTs, cloud service providers and data center service providers among others to deploy new age  fiber networks within the country to meet the growing demand. Dark fiber policy has been the ask for data centers and OTTs and CSPs which if fulfilled will fuel the growth of data centers and align India with other countries which allow dark fiber and improve Ease of Doing Business index of India.
Data centers need big amount of power, in 10s of MWs going upto 100 MW. This would need significant investment from the power distribution companies to meet the deamding and we expect the government to make provision in the budget for this investment. Data centers consume uniform power across the day and night and also pay much higher tariff than domestic users and hence should be seen as profitable customers justifying the investment. Availability of sustainable power is another significant factor which impacts the growth of data centers. The government can increase focus on sustainable energy and make provisions in the budget  for green data centers and big investments for power generation and improvement in power distribution infrastructure so that the upcoming demand of power requirement  for the data centers  can be fulfilled efficiently. The industry has also pointed out the changes needed in power distribution policies to allow the data center industry to use "Green Power" more effectively and clear roadmap for data protection policy."