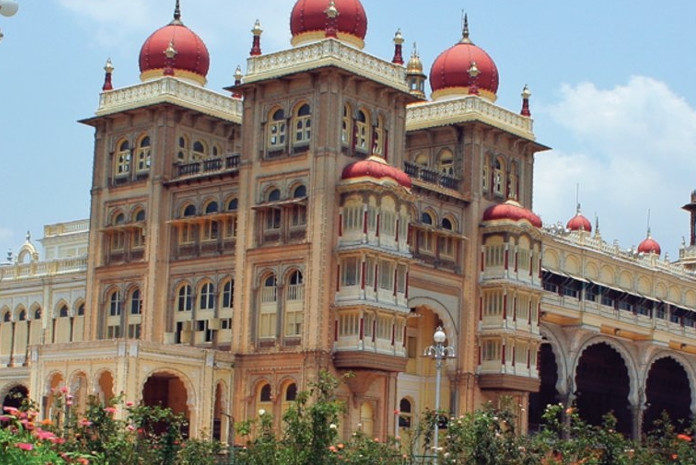 Although the princely city of Mysore is an attraction in Karnataka for its royal legacy, the city is also totally cut out for all things tech. Just around 130 kilometres from Bangalore, Mysore has well connected roadways, railways and a decent airport. The city, with its excellent educational and research centres, is hitherto positioned as the emergent hub for IT, ITeS and ICT industry.
Along with IT giants including Infosys, Wipro, L&T, Kaynes Technology, CYIENT DLM, SPI, the city houses small and medium scale businesses. This is why Mysore is also a lucrative destination for the IT channel ecosystem. "There are about 110 channel partners in Mysore, of which, 75 are registered with the association," said Arun Najaraj, Past President, FITDAK.
"Mysore is an educational centre. Several technological activities are happening in this domain. When we look at selling our solutions, education is a big market for us – and it is not just the higher education space. The government is laying a lot of emphasis on modernising school level education as well. Under the government run Morarji Desai Scheme, schools are going through a major technological upgradation, wherein these schools have PCs, UPS, CCTVs, etc. There are about 38 Talukas in Mysore which implemented this scheme. Apart from the government and Deputy Director of Public Instruction (DDPI), rare material plants procure a lot of technology locally," said Najaraj, who is also the proprietor of New Computronics.
Some important technology and services industries operating in Mysore include, telecommunication, software, VLSI design, electronic manufacturing, e-commerce, banking and financial services, web-enabled services, knowledge process outsourcing, legal process outsourcing, central PSUs and many more. The city also houses central research institutes like Central Food Technological Research Institute, Central Institute of Indian Languages, Defense Food Research Laboratory and All India Institute of Speech and Hearing, among others.
Since establishments are mushrooming in the city, data is invariably the new currency. And to secure the data, the need for storage is shooting up.
"Recently we have done a data center project of Rs 1.25 crores for one of the banks in Mysore. Since RBI has issued guidelines for banks to have dedicated data centers for securing data against global threats. The demand for storage has increased manifold," said Vikas Chopra, Partner, Systems Needs.
This demand for storage is not just restricted to corporates; SMBs also have a big technology absorption now-a-days.
"Since Mysore is a Tier 2 city, it remained three or four years slower than Bangalore. But it is catching up swiftly. There is a huge requirement of security and surveillance solutions which needs to blend with big capacity cameras. Under a government project, we installed surveillance systems along the ports of Karwar to Mangalore. The bandwidth for this is so high that we had to create our own power supply with solar efficiency. It also has a robust wireless system. Another project includes New Mangalore Port Trust," said Harish Raman, Managing Director, Raman IT Solutions.
When asked about storage solutions and SMB's requirement for robust storage, Raman commented, "Yes. One just doesn't know demand comes from which sector. For instance, Cycle brand incense sticks is based out of Mysore, but has a worldwide presence. This makes it imperative for them to store and maintain the huge data that they have."
"Undoubtedly, medium and small scale industries look for bigger storage today. Earlier, they used to save data in some hardware, but now they want proper storage solutions. SMBs in textile and component manufacturing and hospitality provide a good market for us. We have implemented big data solutions for All India Institute of Speech and Hearing and also completely refreshed their network from non-managing to managing switches," said Raman.