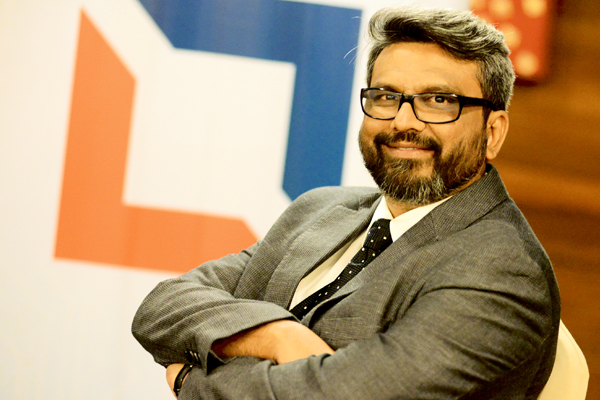 Neel Shah, Chairman, Insight Business Machines emphasizes on the growing significance of digital technologies and how the company has incorporated them in its framework
Established in 1992, Mumbai-based Insight Business Machines is today a 248 plus people company with a reach that spans across the country, and a repertoire of clients that include some of the top companies in the Indian market.
Started as an AMC company, it later got into PC manufacturing under brand of 'Insight Rebellion'. In the year 2000, the company started consolidating its product and shifted the focus on building solution portfolio. Later, it came up with iSMAC (Infrastructure, Security, Mobility, Analytics and Cloud) concept that became a breakthrough all-encompassing solution.
Growth story
Today, with operations across 14 locations in India, Insight has emerged one of the leading system integrator in the country. "We have been partners with IBM, Hewlett Packard Enterprise, Huawei, Dell, HP, Lenovo, EMC , Oracle , NetApp, Microsoft, VMWare, Citrix , F5, Adobe, Redhat, Extreme Networks, FireEye, Cisco, Fortinet, Juniper, PaloAlto Networks, APC, Symantec, and others," points out Shah.
The company clocked revenue of ` 79 crore in FY'17 in comparison to ` 114 crore in FY'16. While the revenue figures suggest that the company witnessed de-growth last year, the number of long term contract and service contract grew by 35 to 38 percent. This means not only its coming year revenue is booked (which is not part of given numbers) but the incremental forecast is also predictable and achievable.
"We undertake turnkey projects, right from assessment and design, to deployment and management as well as 'on demand' services for mobile and cloud computing. We have success stories and associations with Smart City projects like Smart Transport, city surveillance, Digital India and cater to verticals like BFSI, manufacturing, services, government, education, and media & entertainment," says Shah.
Under Infrastructure, Insight has done projects for Mumbai City Surveillance, Hyderabad City Surveillance, Grand Investrade, Bombay Stock Exchange, India International Exchange, and Union Bank. The company has done security deployments for Grand Investrade, Aviva Life Insurance, Shoppers Stop, Zee, DCSEM (Directorate of Construction Services and Estate management), NISM, and SEBI. Similarly, it has deployed mobility solutions for NISM, DCSEM, Prime Focus Technologies, and Future Retail. While the Analytics solution has been implemented for Zee and Justdial, the cloud solution has been deployed for Zee, Prime Focus Technologies, and Prince Pipes and Fittings.
"By looking at current market trends, one has to focus on end customer's business objectives and come up with a disruptive approach to meet the requirements. We always try and evolve in radius of customer's business pain or requirement and try to understand a customer's issue rather than focus on positioning a brand or product. Besides, we believe in our team and give them a platform to fail and rise," explains Shah.
Looking at digital technologies
The company sees IoT and Artificial Intelligence as next generation needs. "We are very excited about both the technologies and incorporating them in our frame work. In fact, from the IoT perspective, a few of the solutions are already in the beta stage and a few are also installed at the customer place. As far as AI practice goes, we are at an advanced stage of discussion with a few OEMs, which should be in place in last quarter of this year with skill set," points out Shah.
He further adds, "Digital transformation has become growth mantra now-a-days. We have built security and infrastructure framework for digital transformation of our customers and we are scaling the same as per their business needs. It can be seen as a cycle or journey which is evolving with consumer demand and even the trade method is getting matured. In addition to this, we are also helping SMB and mid-market to achieve paperless objective by introducing DMS, DLP, DRM, and digital signing solution."
Future road map
The company is working very closely with various government initiatives. Apparently, it is at an advanced stage on few projects in Smart City and Smart Transport and a few of the security deals in the enterprise segment.
If you have an interesting article / experience / case study to share, please get in touch with us at editors@expresscomputeronline.com