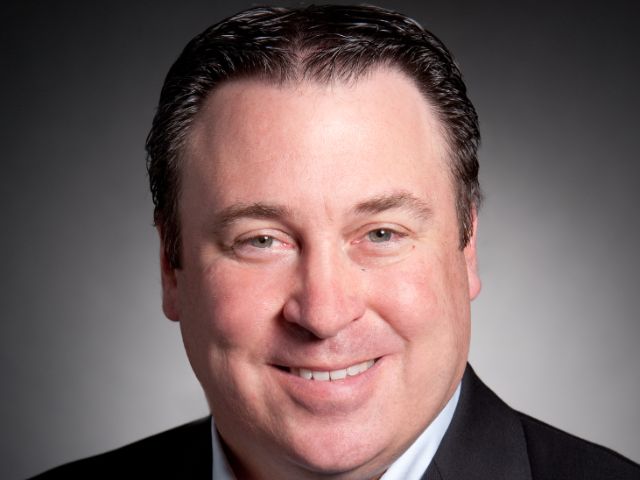 Juniper is driving network innovation with unprecedented levels of performance, automation, scale and security to help our customers meet the growing demands of a connected world, empower users and transform lives. Matthew Hurley – Corporate Vice President, Global Channels, Juniper Networks shares the company's increased focus on India and how channel strategies are getting aligned to tap the burgeoning market opportunities
How is Juniper looking at the changing dynamics of the networking industry?
Networking industry is undergoing dramatic shift. While the 2 pillars of technology i.e. computing and storage have already gone through the shift, we are clearly seeing the changes in the networking domain that is getting disrupted by cloud and white box vendors.
Our traditional business was to sell to the companies that build networks like service providers or mid-to-large complex enterprises. While we will continue to help these companies with innovative products, we are also recognizing and leveraging the growth of data centers. Cloud as a trend can't be ignored.
We are now in the era of digital cohesion where all of these elements come together in a single fabric for both enterprises and service providers. The largest amount of work that we have done so far in the space of digital cohesion is with our service provider customers and some of the large enterprises. Besides, a lot is being talked about security these days. With the coming of IoT, there will be a requirement of security throughout the network. We have a product called SDSN, which is a cloud based managed service product that allows us to deliver security throughout the network.
Looking at these changing market dynamics, one of the priorities for Juniper is to become a software-driven company. We have introduced differentiated pricing models. We are actually getting on board a 'cloud individual', who will help us build our partner program around cloud for our partners to participate. We want to shape the trend rather than getting shaped by it.
How are you aligning your channel strategies to address the new market requirements?
Our partners too are feeling this change and asking us how we are helping their business model. Last year, we opened the partner program to add more partner categories. We now have Cloud Partner, Services Only, and Software Only Partner categories. We have to keep our partner program flexible to allow them to access. Multiple types of partners will help us deliver the solutions to the customers. We are now starting to fill out these categories with new types of partners here in India.
Juniper's business is deliberately dependent on its partners and our channel strategy is built on three key pillars that are intended to drive growth for our partners. We have recently enhanced our partner programs for ease of use and increased specialization, accreditation, marketing and learning.
We are investing in next-generation high growth areas for revenue acceleration, including private, public and telco cloud, data center transformation, security and Software Defined Networks. We are also rewarding partners for growing their business with Juniper in the high growth areas with MDF, rebates, incentives, and simplified financing.
One of the unique aspects of our partner program is the way we approach 'Services'. We don't compete with our partners on services. In fact, we enable our partners to deliver services and that is large profit element what they can get. Hence, we train them on how to do certifications and assessments. Last year, in India, we did over 100 certifications for our partners. We have both on ground resources to do this as well as there are tools for this.
India uses one of our global tools, called Juniper Marketing Concierge. This tool has 2 elements – enablement piece having enablement assets and demand generation piece. Inside the latter, we have 44 pre-packaged campaigns for partners including awareness, enablement, and demand generation.
How significant is the India market for Juniper?
India is a big investment market for us. 95 percent of the business is done through the channel. Hence, we are very much committed to the channel partners here in the country. With all the enterprises embarking on the digital transformation journey coupled with government initiatives like Smart Cities, channel partners are very upbeat to address these burgeoning market opportunities.
We are also making huge investments in R&D. We are an 'innovation' company and if you look at the percentage of money that we invest in R&D, it will probably be one of the highest in the industry.
The key focus verticals for us globally are telecom, cloud, national government, and financial services. We are replicating the successful use cases of other markets here in India. Our GTM to these verticals is to transform our customers with a different approach.
Why channel partners are a key stakeholder for Juniper's business in India? 
Juniper has always focused on building partnerships and long-lasting relationships that will ensure growth for both Juniper and its channel partners. Channel partners have always represented a good share of our overall business and we count on our partner ecosystem to help us get the industry best solutions delivered to our customers.
Today, we have a large channel partner base all across the country to provide required coverage and support to our customers. We have some of the industry's best known names as our partners that include IBM, Wipro, Orange Business Services, Inspira, and VIS Networks among others.