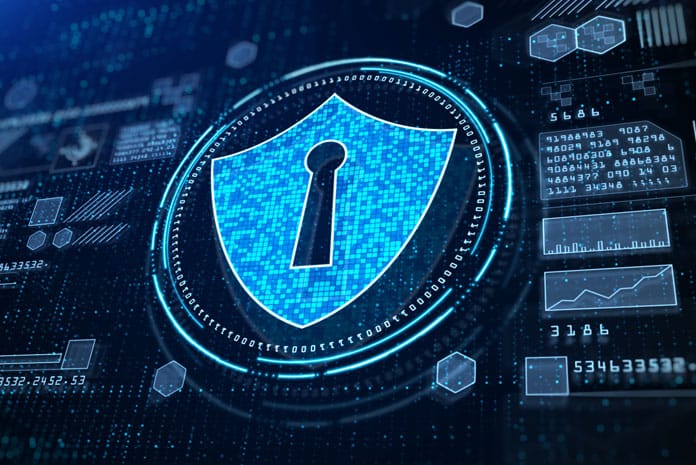 Barracuda Networks, Inc., a trusted partner and leading provider of cloud-first security solutions, introduced new Application Protection plans to make it easy for customers to protect websites, applications, and APIs with comprehensive enterprise-grade protection. The new plans combine Machine Learning (ML)-powered web application, API, DDoS and bot protection with Zero Trust security to help prevent today's most complex threats.
Customers need a solution that delivers Web Application and API Protection (WAAP) to applications no matter where they reside – including on-premises, hybrid, and multi-cloud application deployments. The new Application Protection plans from Barracuda are designed so customers can choose the security capabilities they need, input the number of applications, and get started.
According to Forrester: "While web application firewalls (WAFs) remain a popular tool to protect web applications, customers today are looking to protect a wider range of applications across a wider range of deployment environments with fewer people."1.
Barracuda WAF-as-a-Service enables comprehensive application security for web applications and APIs of any size. Applications can be quickly onboarded and secured with the three-step onboarding wizard. WAF-as-a-Service features deep visibility to identify attacks and traffic trends. Among these are visualizations for client-side scripts on their web applications —something that few admins have visibility into and are important to protecting against website supply chain attacks. ML-powered capabilities like the Auto Configuration Engine and shadow API Discovery enable admins to reduce their unknown attack surfaces.
Customers can choose between the following plans based on their security needs:
Advanced plan
·         Protect against OWASP Top 10 Web & API Attacks
·         Full spectrum protection against volumetric and application DDoS attacks
·         Protect against zero-day attacks and gain valuable air cover and time to patch your applications
·         Stop Account Takeover attacks against your web and API applications
·         ML-powered Auto Configuration Engine to make administration much easier
Premium plan
Includes everything in the Advanced plan, plus:
·         Automated API Discovery to secure hidden shadow APIs
·         ML-powered Bot Protection to identify and block emerging complex threats in near-real time
·         Client-Side Protection to identify and block website supply chain attacks
·         ML-powered Privileged Account protection to stop advanced attackers from compromising applications
·         Container protection provides admins the ability to deploy containerized WAFs for close-in protection of applications
·         Built-in Zero Trust Access capabilities can be used to protect critical accounts for the application
"The new plans make it easy for customers to choose the security capabilities they need and get started with Barracuda Application Protection," said Tim Jefferson, Barracuda SVP, Engineering & Product Management, Data, Network, and Application Protection. "The new plans offer a unique combination of ML-powered vulnerability, API, DDoS, and bot protection with Zero Trust security to help customers in combating today's most challenging threats."
"With these new plans we are making it easier for channel partners to help their customers secure internal and third-party applications," said Parag Khurana, Country Manager, Barracuda Networks India. "Web and API-based applications are core to a business' digital journey. However, our own internal research shows that for many businesses the prospect of effectively securing apps against an ever-evolving range of cyberthreats can appear complex and resource-intensive. It doesn't need to be either of those things. These new plans will enable channel partners to offer advanced yet easy to deploy and manage service-based application security. Partners will be able to quickly onboard and manage new customers and support them in meeting compliance and cyber-insurance requirements."
"With the new Advanced and Premium plans, customers have more options to choose from when it comes to securing their web applications and APIs," said Kevin Feenstra, Business Unit Manager at ilionx, a Barracuda channel partner. "Barracuda WAF-as-a-Service makes it easier than ever for customers to secure applications against known or unknown attacks and to provide complete, data-driven protection."