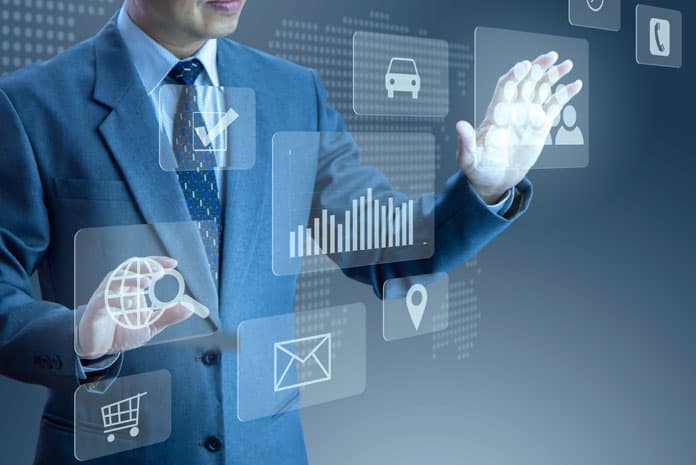 Cloudflare, Inc.,  the security, performance, and reliability company helping to build a better Internet, announced Cloudflare Digital Experience Monitoring, an all-in-one dashboard that helps CIOs understand how critical applications and Internet services are performing across their entire corporate network. Cloudflare Digital Experience Monitoring, part of Cloudflare's Zero Trust platform, will provide IT leaders with predictive, historical, and real-time intelligence around application outages, network issues, and performance slow-downs to keep employees productive wherever they are working.
IT teams have been working in the dark for too long, today we're switching on the lights for the modern corporate network," said Matthew Prince, CEO and co-founder at Cloudflare. "Our global network powers a huge part of the Internet, giving Cloudflare a unique view of what is happening online and allows us to identify trends before our customers do, and now we are sharing these insights with customers. Think of Cloudflare Digital Experience Monitoring as the air traffic control of the modern corporate network, keeping data moving, applications running smoothly, and employees safe."
When employees left the office in 2020, the IT teams that helped keep applications running and networks operational suddenly lost crucial visibility into the day-to-day experiences of their users. Now, with highly distributed workforces, when IT teams learn of an issue they no longer know if the video conferencing software is experiencing a localized outage, the cloud network is down, or an employee's home Internet connection is causing performance issues. This lack of visibility can slow teams down, waste countless hours in investigation, and clog up valuable resources with maintenance.
Cloudflare is empowering IT teams, equipping them with the intelligence and insights captured by Cloudflare's global network to collect, detect, and surface issues before businesses even know something is wrong. Now, Cloudflare Digital Experience Monitoring will provide businesses with a single dashboard to measure and analyze mission-critical applications and services like Microsoft 365 or connectivity issues with local Internet Service Providers. According to Gartner® "by 2026, at least 60% of I&O leaders will use Digital Experience Monitoring to measure application, services and endpoint performance from the user's viewpoint, up from less than 20% in 2021."
Cloudflare Digital Experience Monitoring will be able to help organizations:
 Define and monitor the most critical network resources: Now customers will have the ability to measure and analyze controlled flows of data to public or private resources by emulating traffic flows, helping visualize end-user experiences and allowing them to pinpoint issues as they arise.
 Understand the minute-by-minute experiences of their users: With Cloudflare Zero Trust, customers will be able to drill into real-time data visualizations highlighting anomalies in connectivity or performance to keep employees safe, secure, and productive.
 Save IT leaders countless hours in investigations: By gaining a comprehensive, step-by-step view into employees' digital footprint, IT teams will be able to simplify investigations – spending less time trying to identify where issues are occurring and spending more time helping to resolve them.
 Realize the power of Cloudflare's network intelligence: By plugging into the Cloudflare global network, customers will be able to understand changes in Internet behavior and anticipate how these changes may impact their business.