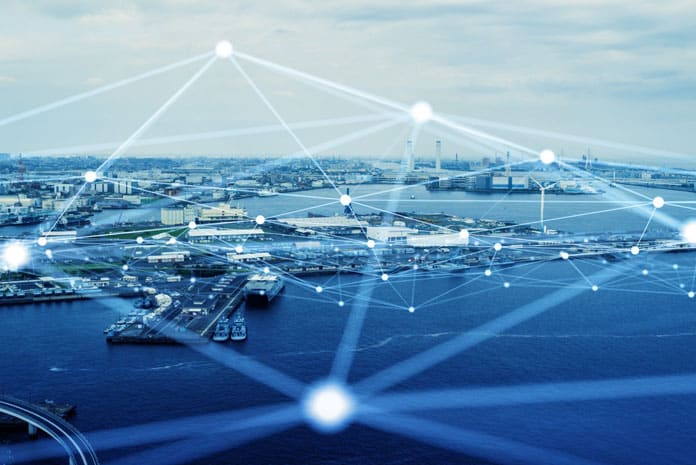 India's Largest Interconnection Platform expands to Sify Tidel Park in Chennai to serve emerging digital transformation demands.
The Leading Carrier-Neutral Interconnection Platform in the Indian sub-continent, DE-CIX India, announced the expansion of its Internet Exchange Points of Presence (PoPs) at Chennai, to meet the increased demand in internet usage and bandwidth capacity posed by the constant evolution of SMEs, SMBs, and other enterprises, as well as the ISPs, Telcos, and Data Centres serving them. In addition to its existing 16 PoPs, DE-CIX India has now deployed its 17th PoP at Sify Tidel Park in Chennai.
DE-CIX India interconnects around 590+ networks and is an IXP in India connecting the ISPs, Content Delivery Networks, Cloud Companies, OTTs and other network providers, along with educational institutes in the connected networks. DE-CIX India also provides its DirectCLOUD service to enable customers to access the DE-CIX Cloud Exchange and connect to global cloud services, including those provided by Microsoft Azure, Google Cloud, Oracle Cloud, and Amazon Web Services. Additionally, DE-CIX India has launched Microsoft Azure Peering Service (MAPS) in collaboration with Microsoft to ensure enterprise-class connectivity to SaaS Services like Dynamics365 and Office365. Additionally, this service is available at the new PoP at Sify Tidel Park in Chennai.
"Interconnection is the key to the adoption, acceleration, and growth of the Internet in any country. Data centres today, are the warehouses of the digital economy, providing a home not only for the data itself but also for the platforms and applications that have become so ubiquitous in the modern world. The new PoPs will attract additional clients with low-latency edge requirements and help them cost-effectively extend their reach through access to a global network platform that reaches hundreds of networks around the world. By offering interconnection solutions that are powerful, flexible, and scalable, we can meet the rapidly growing connectivity needs of global clients across all verticals.
Our 'Customer First and Customer Delight' motto is as well-known as our best-in-class services. Since civil infrastructure development in the area is currently underway, we strategically foresaw that there is a threat of potential fibre cuts. Hence, we built a network with four diverse fibre optic routes to ensure continuous, uninterrupted service", says Sudhir Kunder, Country Director, DE-CIX India.
With 9 PoPs in Mumbai, 4 in Delhi, 3 in Chennai, and 1 in Kolkata. The organisation largely increased its ability to offer new connectivity options. Beginning with Web Werks DC 2 in Mumbai, it expanded to other locations in Delhi, Kolkata, and Chennai, with the one at Sify Tidel Park in Chennai being the latest addition.