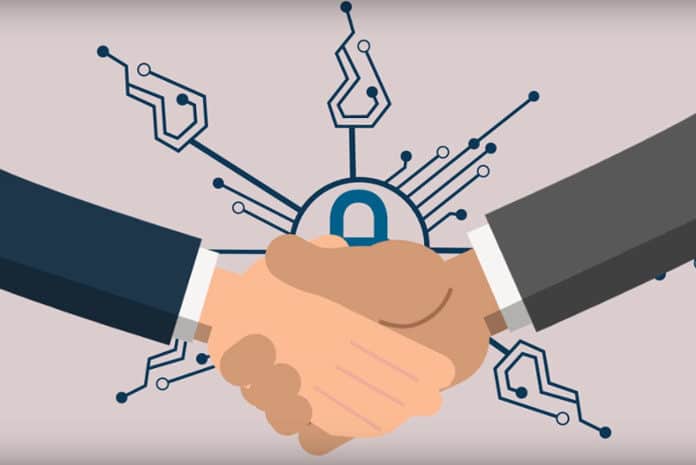 Delhi based Delphi Infotech has introduced an email management solutions, Mimecast, in the presence of CIOs including Manoj Kumar from Jakson Ltd., Chandan Sinha from Jindal Saw Ltd., Ganesh Vishwanathan from Quatrro Global Services and Hemant Verma from Usha International who discussed how Mimecast protects businesses from Cyber Attacks globally. As a global leader in cloud-based email management solutions, Mimecast currently manages 321 million+ emails daily for 29200+ customers worldwide.
Richard Amarasingham, Partner Manager from Mimecast, spoke about advanced email security, Mimecast's partnership model and how it can help businesses in India to build Cyber Resilience for Email strategies. He also shared why attackers rely on email and how a successful attack not only results in loss of money, data, and resources but the loss of reputation for an organization too.
Mimecast also shared the availability of its quarterly Email Security Risk Assessment, which showed how legacy email security systems are failing to provide sufficient security protection. The latest ESRA detected that thousands of known malware and impersonation attacks were getting past systems meant to protect organizations.The assessment reports that these systems missed 11,653 emails containing known malware, which should be the easiest to identify, as they are detectable by commonly deployed endpoint-based anti-virus technologies.
To address the rise in impersonation attacks, Mimecast also recently revealed enhancements to its Targeted Threat Protection services – Impersonation Protect, URL Protect, and Internal Email Protect. The advancements to Mimecast's Cyber Resilience for Email capabilities offer new detection, remediation, and threat intelligence capabilities.
Talking about its distribution partnership with Delphi, Brandon Bekker, Managing Director Middle East, and Africa from Mimecast said; "By working through the distributor, our intention is to educate organizations in India about the importance of implementing a strong Cyber Resilience for Email strategy. With advanced attacks like spear-phishing, ransomware and impersonation attacks on the rise, a defence only strategy is no longer enough. Organisations need to have comprehensive security controls before, continuity during, and automated recovery after an attack. Our partnership with Delphi Infotech will help us drive this change in mindset in India."
Talking about the business objectives and plan for India in FY2018-19; Viivek Aurora, CEO,Delphi Infotech said, "With ever-evolving cyber threats impacting businesses, it is essential they implement a complete solution that ensures their email remains secure, easily accessible and always available. We have already built robust sales, services and support operations to manage the massive upcoming demand for Mimecast's solutions."
If you have an interesting article / experience / case study to share, please get in touch with us at editors@expresscomputeronline.com