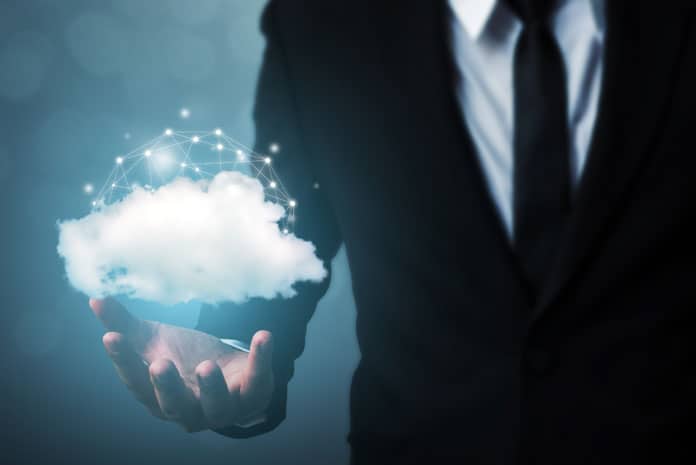 HPE GreenLake: The cloud that comes to you
Digital transformation is happening all around us. The cloud's instant access to resources and the shift to "everything-as-a-service" is a proven accelerator for innovation.
As public cloud services gain popularity, business leaders are putting pressure on IT to deliver consumption-based experiences. Building IT on-premises serves compliance, control, and security purposes, but takes a lot of time and effort and up-front capital. Consuming IT from the public cloud enables speed, scale, and convenience, but at the expense of onpremises control.
Different workloads have different requirements, which is why hybrid solutions are so appealing. The reality though is that Hybrid IT is complex, requiring time, resources, and skillsets that are not always available when you need them. It's a well-known fact that the majority of IT resources are still devoted to day-to-day operations, leaving little time to focus on delivering technology innovation to meet business demands.
This raises the question: how do businesses tap into the flexibility and convenience of the cloud, still maintain security and control, and alleviate the operational burden on IT?
HPE has found an answer by delivering consumption-based IT on-premises. It's called HPE GreenLake.
What is HPE GreenLake?
HPE GreenLake is HPE's market-leading IT-as-a-Service offering that brings the cloud experience to apps and data everywhere, in a fully managed, pay-per-use model.
Introducing a new way to consume IT
Gain the flexibility of the public cloud on-premises and under your control with HPE GreenLake—a set of consumption-based IT solutions. Choose from a catalog of complete, curated solutions that deliver IT outcomes with hardware, software, and expertise on-premises in a pay-per-use model.
The HPE GreenLake Solutions—preconfigured workload solutions that are ready to go
HPE GreenLake delivers the modern cloud experience for all your apps and data, everywhere. The HPE GreenLake suite includes complete, curated solutions designed for specific workloads or needs. Each solution comes with advisory and professional services options to further help you with solution design and integration into your environment.
Run your most demanding workloads on HPE GreenLake
Today's most demanding workloads and their datasets remain outside the cloud. Enterprises are looking to digitally transform these business critical production workloads and get the benefits of the cloud experience. Change the way you run your most critical workloads as a service in your own environment.
Get the cloud experience
Pay per use: HPE GreenLake speeds insights to unlock data's value, with pay-per-use and financial flexibility for new ventures and business operations, so you can free up capital, and boost operational and financial flexibility.
Scale up and down: HPE GreenLake helps you create essential data and analytics core to digital transformation, as a service in your locations. HPE speeds insights for data science teams to unlock data's value with pay-per-use, scale-up-and-down freedom.
Simplified IT: Centralize operations and insights across your hybrid estate from a single intuitive self-service platform, HPE GreenLake Central. Get a unified view, monitor usage, cost performance, compliance and more.
Managed for you: Offload monitoring and management of your on-premises cloud and public clouds, securely managed from our world-class IT Operations Centers helping you free up your resources to be more productive.
Consume outcomes, not infrastructure
The cloud experience has shaped what business leaders expect of IT. HPE GreenLake delivers as a service cloud economics on premises, a pay-per-use model with no capital needed up front, and no overprovisioning of infrastructure. It delivers the advantages of public cloud services—simplicity, scalability, pay per use—but with the security and control of on-premises IT.
Business agility
Move faster, get capacity when you need it, and accelerate app and services deployment
Simpler IT
Get expertise and support to help with routine tasks to free up your staff for more important business initiatives
Lower IT costs
Eliminate the need for upfront capital and stop overprovisioning
Proper control
Easily monitor and manage performance, security, compliance, and data, as well as latency, risk and cost
Key Benefits
Modernize applications without costly refactoring: Run traditional monolithic apps on containers, with persistent storage leveraging HPE's unique data fabric.
Accelerate digital transformation: Help transform experiences cost effectively, leveraging the speed and flexibility of container-based deployment, combined with elastic infrastructure capacity and management services.
Implement emerging technology: Take advantage of the best open source has to offer by adopting a container platform with 100% upstream Kubernetes. Rapidly onboard innovations in AI, machine learning, the Internet of Things (IoT), and 5G.
Reduce risk
Establish end to end security across data and compute resources with integrations into enterprise security and authentication services.
Reduce cost of ownership
Reduce infrastructure expenses by eliminating upfront costs and paying only for what you use.
Be more agile
Speed agile DevOps and accelerate the entire application lifecycle for improved time to market.
Reduce IT complexity
Simplify IT with preintegrated, converged infrastructure, managed for you, and a unified control plane for cloud-native and non-cloud-native apps.
The HPE GreenLake Difference
HPE GreenLake delivers the industry's first enterprise-grade, scalable container platform with 100% open-source Kubernetes for cloud-native and non-cloud native applications to your edges, colocations, and data centers.
Unified platform for cloud-native and non-cloud native apps
Enterprise-grade security and control
Managed for you
Experience the best of both worlds
Outcome-based IT consumption delivers a range of benefits that you can't get from solutions solely built from scratch or bought from the public cloud. HPE GreenLake delivers the best of both worlds, enabling:
Faster time to value with complete, curated solutions that are ready quickly, and evolve ahead of your needs
Better economics with a flexible, pay-per-use model that offers simplicity and financial clarity
On-premises for proper control over compliance, performance, security
Simplified IT that's operated for you, to free up resources and add business value
The bottom line
Get the simplicity, agility and economics of public cloud, and the security, control and performance benefits of on-premises IT on your terms — with HPE GreenLake.
Take control and simplify your IT experience today.
Learn more by visiting: shrosystems.com/hpe-green-lake
Here is how SHRO Systems will help your business thrive with HPE solutions:
SHRO Systems is a Platinum HPE Partner and shares the highest level of partnership with HPE. We believe in helping our customers use technology and propel to the next level in their business using HPE solutions. Whether you run a traditional on-premises IT or planning your transitioning to a secure, cloud-enabled, hybrid cloud model—Shro provides you with unmatched market expertise to support your business model. We understand the customer requirements, provide the right HPE solutions to meet them and support till the final deployment.