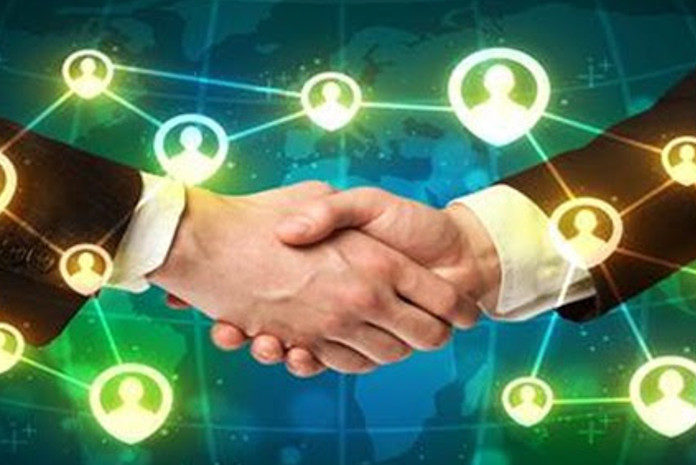 Groove, the leading sales engagement platform for enterprises using Salesforce, today announced general availability of their first industry-specific product, Groove for Salesforce Financial Services Cloud. The new sales engagement platform is currently in use at a major multi-national bank to help them accelerate sales productivity and build stronger relationships across their retail and commercial banking operations in the United States.
According to the Salesforce State of Sales 2020 report, 82% of salespeople in Financial Services say that their digital transformation has accelerated since 2019. The COVID-19 pandemic has further fueled this trend, as banks and wealth management advisors look to quickly transform their old way of doing business into a digital-first world, with fewer in-person meetings, fewer branches, and fewer retail locations.
"2020 will be remembered as a watershed moment when B2B buying and selling changed forever," wrote Mary Shea, principal analyst for Forrester Research in the recent Wave report on sales engagement. "While the digitization of the buying and selling process has been underway for some time, the hardships from COVID-19 have dramatically accelerated this trend." According to the report, "sales engagement is poised to meet the moment."
Twenty of the top twenty Financial Services companies use Salesforce, according to the CRM industry leader. Built on the word's #1 CRM solution, Salesforce Financial Services Cloud comes out of the box with all the core features of its Sales Cloud, plus new custom fields and objects modeling financial accounts, assets, liabilities, and goals for both individual clients and across entire households. This means advisors no longer have to spend time and money customizing their CRM to speak the language of their firm.
"Salesforce Financial Services Cloud provides an integrated platform that can be tailored to any financial services organization's high-touch relationship model," said Chris Rothstein, co-founder and CEO of Groove. "We are aligned with Salesforce Industry Clouds' vision to help their customers accelerate digital transformation and realize time-to-value as quickly as possible. This is why we are bringing to market the first sales engagement platform that has been tailored to meet the specific needs of the financial services industry."
Groove for Salesforce Financial Services Cloud is unique in that it aligns with the custom data model and hundreds of industry-specific workflows in this cloud, so that banks and wealth management advisors can quickly realize time-to-value, without a heavy lift from their IT team. Groove's unique architecture is also highly secure and ensures that sensitive client data remains in Salesforce as the system of record.
Key capabilities of the new platform include:
Information technology teams can centrally manage an automated system for multi-channel communications around loan disbursement programs, mortgage lending, and other common workflows. Unlike marketing automation systems, all communications can be highly personalized and 1:1 in nature.
Relationship managers, advisors, and teams can deliver personalized advice at scale across any channel or device, surfacing real-time CRM information in the inbox.
Sales management benefits from real-time visibility into activity levels and outcomes, instantly logging emails, calls, SMS messages, and LinkedIn correspondence to custom objects and industry-specific workflows.
Over two-thirds of US workers are now remote post COVID-19, and with the economy and a path to a viable vaccine still unclear, it's critical that financial services companies adopt technology systems that will enable them to manage important customer relationships regardless of where relationship managers, advisors, or customers are located.
Forrester Research recently published The Forrester Wave™: Sales Engagement, Q3 2020, an independent assessment of the top vendors in the market. Groove was among the select sales engagement platforms that Forrester invited to participate in the evaluation and received the second-highest Current Offering score of all vendors evaluated as well as the highest possible scores in the Workflows, Service and Support, and User Experience – Interface categories.
According to the report, "Groove's 92% renewal rate is among the highest in the industry." The report also states that "its architecture eliminates data latency and sync errors and supports customized workflows. The platform is designed for full-cycle reps and has a UI that can adapt to role, division, team, and other unique requirements." And that "Groove is an ideal fit for global companies that want platform customization and a high-touch customer experience."