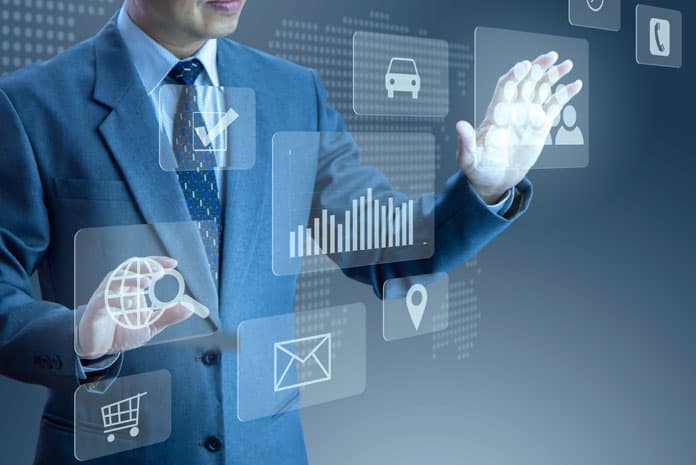 Honeywell introduced new products and enhanced applications for its Honeywell Forge Performance+ software suite aimed at increasing productivity and driving key digitalization outcomes. These new features and enhancements come at a time when industrial data is doubling roughly every two years, and organizations are challenged with how best to turn data into insights and profitable outcomes.
"It's critical that companies learn how to harness this data at an enterprise level to drive intelligent, sustainable, safe and secure operations. Without it, they will continually be playing catch-up in operational efficiency and productivity," said Kevin Dehoff, president and chief executive officer, Honeywell Connected Enterprise. "Honeywell Forge, which is purpose-built SaaS for vertical markets, is designed to deliver better insights to help address these problems and improve performance."
For Honeywell's industrial and supply chain customers, new and enhanced applications to the Honeywell Forge Performance+ suite are now available or will be available soon. These include:
Honeywell Forge Performance+ for Industrials | Production Intelligence, an advanced analytics and insights solution for industrial end-users, offers key customer benefits, including up to 30% improved worker productivity and up to 3% improved plant throughput. These benefits underscore the fact that business is now entering a new industrial revolution powered by digital innovation. Through outcome-based insights and persona-driven dashboards, Honeywell's new digital insights solution empowers industrial users by allowing them to spend less time sorting through operational data and more time optimizing performance.
Within supply chain, Honeywell is introducing several enhancements to Honeywell Forge Performance+ for Distribution Centers to better enable intelligent operations. Enhanced analytics capabilities include new visualizations of operational KPIs and the introduction of trends for operational KPIs, to help users to see changes over time so they can make productivity adjustments. A new mobile incident response feature allows workers to manage incidents on the go from a mobile device.
"Honeywell Forge has helped with recognizing where there are opportunities to either improve productivity and efficiency or prevent any sort of breakdowns with some of our machinery," said Shawn Keena, director of operations at Gordon Food Service, the largest family-owned food service business in North America. "Honeywell Forge has empowered us to ensure that our systems are running properly. That type of consistency has been very important, and our customers feel that."
According to the Abnormal Situation Management (ASM) Consortium and the National Institute for Standards and Technology (NIST), U.S. process plants may lose more than $20 billion a year from process deviations, 50% which are directly attributable to human errors.[1] To further help industrial personnel expand their skills and capabilities, Honeywell Connected Workforce Competency – a new cloud-deployed operations training tool – provides easy access to comprehensive experiential training content, anywhere and anytime, with the addition of new enterprise-wide competency KPI aggregation and reporting. Organizations can now train their personnel to help them prevent abnormal events and human errors, creating the opportunity to decrease training time and to enhance employee effectiveness.
"More than ever, the industrial workplace and employees require new technology and training to meet challenges with process modeling and technical knowledge gaps," Dehoff said. "Our solutions not only help upskill and support the training of industrial workers, but also provide enhanced analytical features to enable organizations to achieve their best performance."
With new and enhanced ready-now solutions across industrials, life sciences, and supply chain, Honeywell continues to drive digitalization and sustainability outcomes for its customers. These solutions provide integrated perspectives, guided diagnoses and actionable insights to help optimize performance, improve productivity and reduce operational risks.