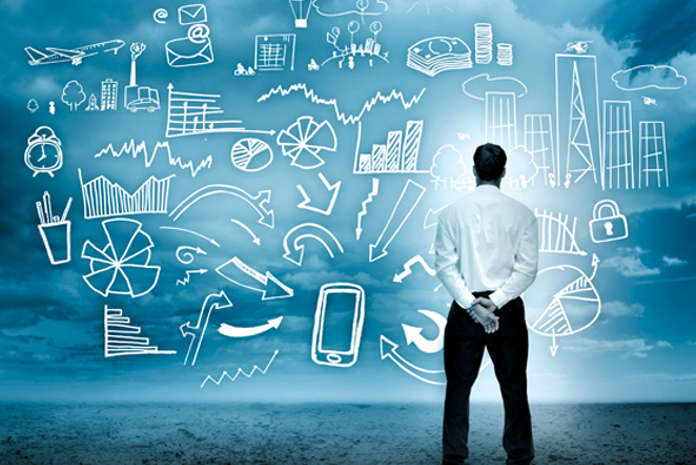 Forget all that time wasted managing storage and fighting fires. It's time to elevate your storage experience with an agile, always-on, always-fast platform that powers everything from VMs to containers to test/development – while effortlessly extending across hybrid cloud. It's time to experience HPE Nimble Storage.
You have enough to do addressing all the data challenges facing organizations today without also having to deal with legacy storage headaches and disruptions. HPE Nimble Storage makes it easy to start leveraging the power and agility of next-gen storage.
HPE Nimble Storage delivers an industry-leading customer experience. It transforms operations with artificial intelligence (AI) that predicts and prevents disruptions and self-optimizes application performance and resources.
Intelligent, self-managing storage that frees you to innovate for your business
Leverage an enterprise-grade platform with proven and guaranteed 6-9s availability and extreme data integrity and resiliency.
Eliminate application disruptions
Count on the predictive intelligence of HPE InfoSight to ensure your apps are always-on and always-fast, with visibility from storage to virtual machines and real-time, actionable recommendations to keep you always-optimized.
Gain an innovation advantage
Transform your storage experience with a unique set of innovations – across intelligence, performance, cloud mobility and ownership model – that only HPE Nimble Storage delivers.
Achieve autonomous storage:

Eliminate headaches and wasted time with a predictive model of management and support that analyses millions of sensors every second to predict and prevent problems. HPE InfoSight watches over your infrastructure 24/7 – so you don't have to.

Enable seamless data mobility across clouds:

Leverage a multi-cloud flash fabric with HPE Nimble Storage and HPE Cloud Volumes for seamless, bi-directional data mobility between on-premise and cloud resources. This enables you to unlock hybrid cloud use cases from test/development and production to analytics and data protection.

Access a unique ownership experience:

Keep your storage forever modern with the all-inclusive licensing, non-disruptive controller upgrades, efficiency and uptime guarantees, flat support pricing and flexible consumption options that make up Timeless Storage for HPE Nimble Storage.

Rely on proven 6-9s availability – guaranteed:

Say goodbye to unplanned downtime, performance compromises and missed SLAs. HPE Nimble Storage has proven availability of 99.9999% across its installed base – and we guarantee that for every customer, and every array.

Enjoy best-in-class data efficiency – guaranteed:

Spend less on all-flash storage. With the HPE Store More Guarantee for HPE Nimble Storage, you're guaranteed to store more application data in the same or less capacity than any competitive offering.
Top reasons to choose HPE Nimble Storage
Effortless experience:

HPE Nimble Storage makes it radically simple for any IT generalist to buy, install, provision, operate, and upgrade. Customers can self-install the system in minutes. There are no knobs or configurations with always-on data services and appaware intelligence that help eliminate performance and efficiency trade-offs.

Future proofed investment that never gets old:

With Timeless Storage for HPE Nimble Storage, you can enjoy a unique ownership experience by helping eliminate surprises and enhancing investment protection for the long term.

Easily scale without disruption:

With HPE Nimble Storage scale-to-fit, you can grow the capacity and performance of a running system independently and non-disruptively. You can also scale out to four arrays with transparent volume mobility between arrays, achieving linear performance and capacity scaling.

Enable true hybrid cloud:

HPE Nimble Storage multicloud flash fabric intelligently extends data services across on-premises primary and secondary storage, and the public cloud. The multicloud flash fabric automates storage management through a common, integrated operating system and enables seamless data mobility between on-premises and the cloud.

Consume storage as a service:

HPE Nimble Storage with HPE GreenLake is a managed service for you on-premises with a pay-per-use consumption model that enables your team to focus on innovation. You can achieve faster time to value for your application deployments, avoid up-front investment and overprovisioning, as well as easily align cash flow to usage while maintaining visibility and control of your data.

Delivers the HCI experience:

HPE Nimble Storage dHCI is an intelligent platform that disaggregates compute and storage, as well as integrates hyperconverged control for simple management on a flexible architecture. Powered with HPE InfoSight, HPE Nimble Storage dHCI gives enterprises ultimate simplicity for their virtualized environments with fast app performance, always-on data resilience, and resource efficiency.
Access an effortless private cloud—on demand
Leverage all the cloud advantages of self-service IT, automation, simplicity, and elasticity but with business-critical speed and resiliency. HPE Nimble Storage dHCI goes beyond the limitations of HCI to provide enterprise-grade power and efficiency for your private cloud.
Get all the simplicity and ease-of-use that you love about HCI — but for all your apps. HPE Nimble Storage disaggregated HCI (dHCI) delivers a hyperconverged experience that includes business-critical speed and resiliency alongside independent scaling of compute and storage.
Taking HCI further, HPE Nimble Storage dHCI overcomes the limitations preventing HCI from supporting more demanding applications and workloads. Powered with HPE InfoSight, the industry's most advanced artificial intelligence for infrastructure, HPE Nimble Storage dHCI gives enterprises ultimate simplicity for their virtualized environments with fast application performance, always-on data resilience, and resource efficiency.
HPE delivers an intelligent data platform
HPE delivers an intelligent data platform for your hybrid cloud, whether built on the HPE Nimble Storage dHCI offering or other portfolio products. Designed for 99.9999% availability, achieve up to an 85% increase in IT efficiency with AI powered by HPE InfoSight. The HPE workload-optimized flash portfolio provides the ultimate destination for all data types and an architectural foundation for seamless data mobility.
HPE Nimble Storage dHCI is intelligently simple to use, ready for demanding applications, and built for efficiency at scale. Customers gain the HCI experience of unified management and VM-centric operations to unlock agility with higher availability, faster performance, and flexible scaling for business-critical applications and mixed workloads.
Radically simplify operations with powerful predictive analytics. Deploy workloads on flash arrays, converged infrastructure, and public cloud.
Learn more by visiting: hpe.com/nimblestorage
Here is how SHRO will help your business thrive with HPE solutions:
Shro is a Platinum HPE Partner and shares the highest level of partnership with HPE. We believe in helping our customers use technology and propel to the next level in their business using HPE solutions. Whether you run a traditional on-premises IT or planning your transitioning to a secure, cloud-enabled, hybrid cloud model—Shro provides you with unmatched market expertise to support your business model. We understand the customer requirements, provide the right HPE solutions to meet them and support till the final deployment.