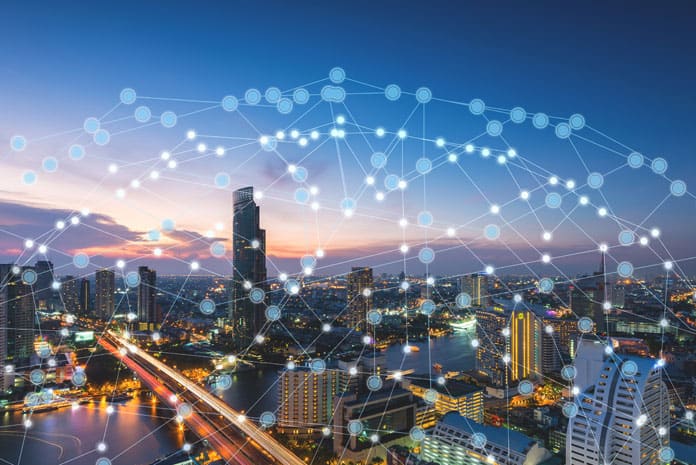 Inspire Group has unveiled its first-grade services under Inspire Network Alliance (INA) in August 2021. Having onboarded 61 partners, the latest offering hosts a robust network of co-working players teaming up to provide top-notch co-working facilities across 30 Indian cities and in over 27,374 seats, including Tier 1 & 2 cities like Mumbai, Hyderabad, Kolkata, Indore, and more.
The operational philosophy of Inspire Network Alliance incorporates technology, AI and collaboration that differentiates it from the basics of a capital-light model. Besides offering a fast internet lease line connection with N + 1 backup, INA assures superior infrastructure capabilities through standardised facility management services and an AI tech-based smart app for monitoring operations or registering complaints. It also provides dedicated account managers to clients who are tasked to look after the day to day operations across multiple cities (if required). Clients can even avail the benefit of single window billing in 100 locations across 30 Indian cities. Other key benefits under INA's umbrella include training modules for advanced facilities management, sales and knowledge sharing.
The co-working industry has received remarkable traction in recent years. The number of co-working spaces is expected to reach around 26,000 by the end of 2022, a 42% increase from 2019. Considering the rising demand for the same, Inspire Network Alliance is introduced to reindustrialise the world of office spaces with standardised and fully featured services.
Backed by a sturdy business model, Inspire Network Alliance operates with several favourable clauses that attract co-working players from around the country. Even though co-working companies are a part of the network, they can hold on to their business identities, cash in on individual profits and carry out their own leasing initiatives, thanks to the non-binding partnerships at zero enrollment fees. The wisely available Hub & Spoke model also charms the partners of Inspire Network Alliance as it helps businesses reduce their operating and staffing costs by 50% and scale their average revenue by INR 2,50,000 Lakhs/month while providing a well-equipped environment for employees to work freely.
Commenting on the notable announcement, Amit Sathe, the Founder & CEO of Inspire Co Spaces said, "We are delighted to launch Inspire Network Alliance on 21st August 2022. It will disrupt the co-working space and bring much-needed changes to restructure the entire industry. 2020 was a tough year for multiple businesses as they had to shut their operations due to the pandemic. But as the virus eases its grip over some parts of India, markets are expected to open and operate at full capacity in the coming months. When that happens, businesses would require budget-friendly spaces to work from and that's where we intend to mark our presence. Inspire Network Alliance would not only provide them with reasonable and furnished workspaces but will also cut their staffing & operational costs, allowing them to strengthen their balance sheets."
Inspire Network Alliance is the third golden offering from the Inspire Group, after Inspire Co-spaces and Inspire Flex Developments. With various Indian National & Multi National Corporates leading the line-up of its distinguished clientele, Inspire Network Alliance aims to partner with more clients in the coming years and take all the necessary steps to change the co-working ecosystem for the better.