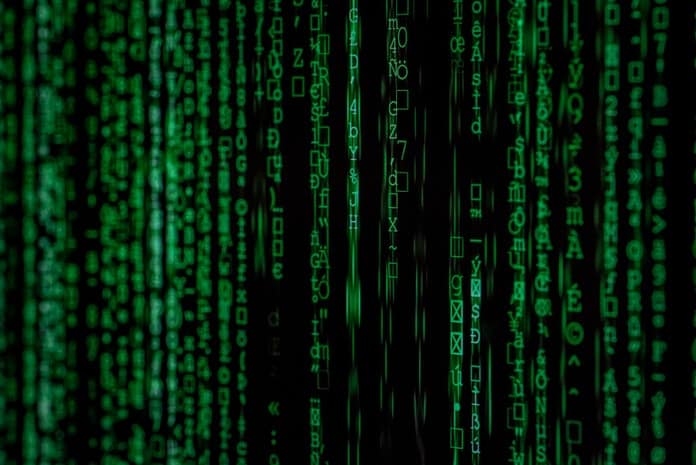 IntrCity SmartBus, the largest fleet of inter-city buses, is leading the transformation of the bus industry by leveraging the power of technology. Beginning from the moment a passenger decides to embark on a bus journey, IntrCity SmartBus puts cutting-edge technology at the forefront of the travel experience. By doing so, the brand provides a superior and elevated experience that sets a new standard for bus travel.
IntrCity SmartBus owes its impressive growth to an advanced technology ecosystem that has enabled the company to expand its fleet to 300 buses, operating on more than 630 routes across 16 states. As the only player in the industry offering such an extensive array of tech-driven services, IntrCity SmartBus stands out from its competitors. The utilization of advanced technology has played a pivotal role in facilitating the company's success.
IntrCity is the first in the industry to introduce key technologies in the bus travel industry such as –
1)    Real-time time demand forecasting and inventory re-allocation.
2)    Empowering every ground crew with data and tracking – thus enabling them to provide more personalized services to our customers.
3)    Connecting all running buses to the cloud to enable real-time data transfer from CCTV, GPS, etc.
4)    Empowering all our operator partners with bus operating data.
IntrCity SmartBus relies heavily on technology to streamline its operations. Passengers can enjoy real-time tracking, ETAs, and a host of amenities like Wi-Fi-enabled lounges, sleeper beds, and trained SmartBus Captains through the IntrCity SmartBus app. The Command Center is responsible for monitoring buses 24/7 with real-time feeds, driving speeds, and CCTV footage.
In the pre-travel phase, customers can easily book their tickets and pre-order meals to be savored during the trip. While onboard, IntrCity SmartBus's state-of-the-art IoT-based analysis empowers customers to access an impressive range of features, such as real-time bus tracking with precise ETA and historical run summaries, as well as "Where's My Bus" and "Where is My Boarding Point" functions. This advanced technology also enables customers to track their loved ones onboard, instilling a newfound sense of security and peace of mind.
Analyzing customer's post-journey experiences, IntrCity SmartBus leverages its sophisticated technology-driven systems to promptly address any feedback or complaints from customers, ensuring a fast turnaround time for resolutions. By prioritizing customer satisfaction through advanced technology, IntrCity SmartBus ensures that every journey is a delightful and memorable experience for customers.
Manish Rathi, CEO & CoFounder, IntrCity SmartBus said "At IntrCity SmartBus, our commitment to providing our consumers with efficient and seamless travel experiences has always been paramount. Our connected buses, Wi-Fi-enabled AC lounges, trained bus captains, and private cabins with flatbeds are designed to provide maximum comfort and convenience to our customers. Our high Net Promoter Score of 58 and our retention-related products such as the SmartBus Savings card are the key drivers of repeat bookings. It is a testament to our dedication to delivering exceptional service. We believe in constantly leveraging technology and innovation to deliver an unparalleled travel experience that keeps our customers coming back for more."
He further added, "Through the use of cutting-edge technology, such as live bus tracking and regular notifications, we aim to make travel more convenient and efficient for everyone. This is particularly important for vulnerable groups such as women and senior citizens traveling alone, who can use our tracking system to stay informed about their journey and ensure their safety."
The in-bus telematics technology employed by IntrCity SmartBus is a valuable asset to the organization, benefiting not only passengers but bus operators as well. The crew app allows operators to easily manage customer data and verify pertinent details, while the consumer app provides customers with a seamless booking experience and real-time updates on their journey. By leveraging technology in this manner, IntrCity SmartBus guarantees that every aspect of the travel experience is optimized to provide maximum efficiency and customer satisfaction.
The advanced IoT-based telematics technology facilitates remote monitoring and control of devices over the internet, allowing IntrCity SmartBus to utilize AI-powered driver fatigue alerts and seamless integration with OEMs for enhanced operator services. By keeping everything connected, IntrCity SmartBus stays on top of any issues that may arise during the journey, ensuring that passengers feel safe and comfortable throughout their trip.
IntrCity SmartBus's technology equips operators with the means to make data-driven pricing decisions that reflect the ever-changing dynamics of the travel industry. Operators can harness insights into the statistical demand for different routes, times of day, and other factors to adjust ticket prices and increase their revenue. This level of precision enables operators to offer better value to customers while also maximizing their profitability. IntrCity SmartBus's technology is a powerful tool that transforms the travel experience for everyone involved.