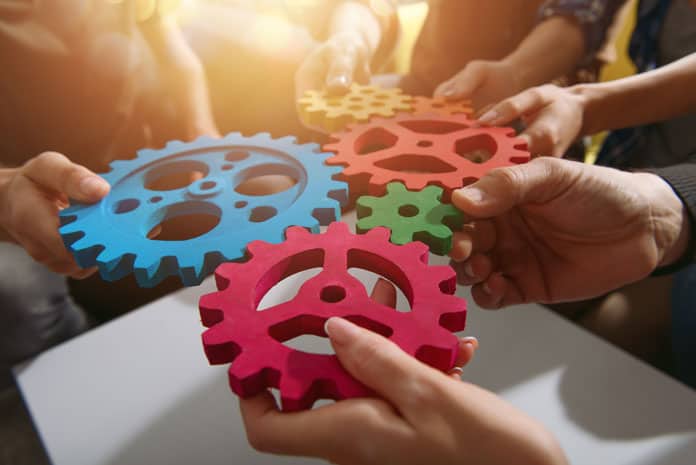 Red Hat and Kyndryl announced a strategic partnership to help customers embrace open, differentiated automation technologies and managed services to modernize core business applications and IT infrastructure, while enabling scalable enterprise operations and greater resilience with advanced security capabilities. Together, Red Hat and Kyndryl will offer integrated services and solutions based on Red Hat Ansible Automation Platform to automate critical workloads from the enterprise datacenter to the edge and across public clouds.
With this collaboration, Red Hat Ansible Automation Platform becomes the primary enterprise automation solution across Kyndryl's infrastructure services, with Kyndryl as a leading service provider for Ansible Automation Platform. Kyndryl is currently one of the largest global users of Ansible Automation Platform, running tens of millions of automations and managing more than 500,000 customer endpoints worldwide. Kyndryl plans to further scale its automation architecture through joint engineering work with Red Hat to extend its storage and network automation capabilities across its services team.
In addition, Kyndryl and Red Hat will establish an Ansible Innovation Center to co-create solutions and help customers realize hybrid cloud transformation by automating IT operations and services from the infrastructure level to the cloud and the edge. This will include jointly developed playbooks, enablement and support based on Ansible Automation Platform and Kyndryl infrastructure services.
"By increasing the integration of Kyndryl's leading infrastructure services with Red Hat's industry leading open hybrid cloud technology, we are better able to deliver services and technologies that work hand-in-hand to provide a more seamless customer experience," Stephen Leonard, Global Alliances & Partnerships Leader, Kyndryl. "We look forward to working with Red Hat to help customers accelerate their ability to achieve true business agility through open multicloud solutions."
"Customers today are operating in increasingly diverse and complex IT environments, spanning on-premises datacenters to public and private clouds. Automated solutions and managed services are crucial for customers to effectively scale and manage today's hybrid multicloud landscape," said Stefanie Chiras, senior vice president, Partner Ecosystem Success, Red Hat. "Red Hat's collaboration with Kyndryl integrates automation with managed services to support customers across infrastructure, networking and cloud operations, alleviating the burden of manual IT operations and making it easier to grow into the future."
Kyndryl and Red Hat already jointly support almost 900 customers globally and are working with companies like Bord Gais Energy, an energy and services supplier in the Republic of Ireland, to help them reap the benefits from the combination of advanced automation and managed services with Red Hat Ansible Automation Platform. As a result, Bord Gais has realized service quality improvements, cost reductions and better adherence to audit and compliance requirements, enabling them to better serve and meet the changing needs of its customers that are transitioning to a lower carbon future.
"There was no manual to navigate the challenges presented by the global pandemic and it resulted in fast-changing business requests and urgent demands that required responsiveness from day one," Andy Nason, head of Service and Infrastructure, Bord Gais Energy. "We required minimal disruption and reliable service levels, and the Kyndryl services team and Red Hat Ansible Automation Platform made it possible. The dynamic automated tooling and environment created by Kyndryl and Red Hat proactively resolved repetitive tasks and automated event incident response and resolution while consistently enabling operational improvements that ensured customer satisfaction."
To increase its support across the breadth of Red Hat's portfolio across sales, delivery and sales engineering functions, Kyndryl services practitioners have achieved over 5,000 Red Hat Certifications and accrediations to date with a dedicated focus on automation and containers.