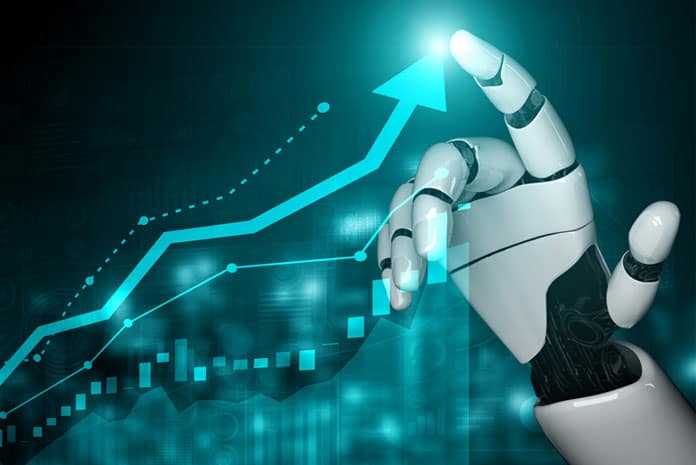 Lenovo announced its goal to reach net-zero greenhouse gas (GHG) emissions by 2050, validated and approved by the Science Based Targets initiative (SBTi), a partnership between the UN Global Compact, CDP and World Wide Fund for Nature – making it the first PC and smartphone maker and one of only 139 companies in the world with a net-zero target validated by SBTi.
By working with SBTi and aligning to their Net-Zero Standard (the world's first), Lenovo is taking a scientific, collaborative and accountable approach to reducing emissions.
"As a global technology leader, Lenovo has been committed to reducing its emissions for more than a decade," said Lenovo Chairman Yuanqing Yang. "In the fight against climate change, we believe collaboration and accountability are the two critical elements needed for collective success. We remain dedicated to following climate science, standardizing our measurements, and seeking ongoing validation for our targets and progress."
Aligning goals to the SBTI helps hold companies accountable for their emissions reduction. Without aligning to SBTi, it is difficult to validate or know when a net-zero target is reached. This is because:
Standardization: SBTi is the first body to standardize what net-zero means as it relates to the effort to limit global warming to 1.5 degrees Celsius.
Adaptation: SBTi's standard is dynamic and responsive to companies' collective effort and the changing temperature of the planet.
Accountability: While 2050 seems far away for many, and many leaders making commitments today may not be in their positions in 27 years. Aligning goals to reduce climate change to an external body provides accountability and continuity.
"Climate science tells us that we need rapid and deep emissions cuts if we are to achieve global net-zero and prevent the most damaging effects of climate change," said Luiz Amaral, Chief Executive Officer of the Science Based Targets initiative. "Lenovo's net-zero targets match the urgency of the climate crisis and set a clear example that their peers must follow."
Lenovo's long-term 2050 goals coincide with its near-term, SBTi-validated 2030 emissions reduction goals, all of which are outlined below:
Overall Net-Zero Target
Lenovo commits to reach net-zero GHG emissions across the value chain by FY2049/2050.
Near-Term Targets
Lenovo commits to reduce absolute scope 1 and scope 2 GHG emissions 50% by FY2029/2030 from a FY2018/2019 base year. Lenovo also commits to reduce scope 3 GHG emissions from use of sold products 35% on average for comparable products within the same timeframe. Lenovo commits to reduce scope 3 GHG emissions from purchased goods and services 66.5% per million US$ gross profit within the same timeframe. Lenovo further commits to reduce scope 3 GHG emissions from upstream transportation and distribution 25% per tonne-km of transported product by within the same timeframe.
Long-Term Targets
Lenovo commits to reduce absolute scope 1, 2, and 3 GHG emissions by 90% by FY2049/50 from a FY2018/19 base year.
Lenovo is an early adopter of the science-based emissions reduction approach. After receiving approval for near-term 2030 emissions reduction goals in 2020 and helping to road test the first of its kind Net-Zero Standard.
"Success in achieving net-zero depends on a transparent, science-based and collaborative framework that will keep organizations accountable for the long run. SBTi has created that framework and will empower companies to expedite emissions reduction," commented Carolina Milanesi, Founder of The Heart of Tech, an ESG-focused consultancy.
Primary strategies for reducing Lenovo's emissions include reducing the environmental impact of its products, harnessing innovation to increase sustainability in its manufacturing, and decreasing emissions across its operations and value chain. These strategies have been outlined in the company's Journey to Net-Zero video series, which demonstrates how Lenovo's experts are changing business processes to meet net-zero targets.
Lenovo's emissions measurements will contribute to a wider body of collaborative data to understand and limit climate change, in accordance with the Paris Agreement's goal to limit warming to no more than 1.5 degrees Celsius above pre-industrial levels. More than 4,000 companies around the world are in the process of aligning their emissions reduction goals to SBTi's science-based methodology and validation processes.
In addition to its work to reduce emissions, Lenovo has been recognized in Gartner's Top 25 Global Supply Chain, Fortune's World's Most Admired Companies, and as a leader in Climate Change and Water Security by CDP. Read more about Lenovo's efforts to create a smarter, more sustainable future for all in the company's FY 2021-22 ESG Report.