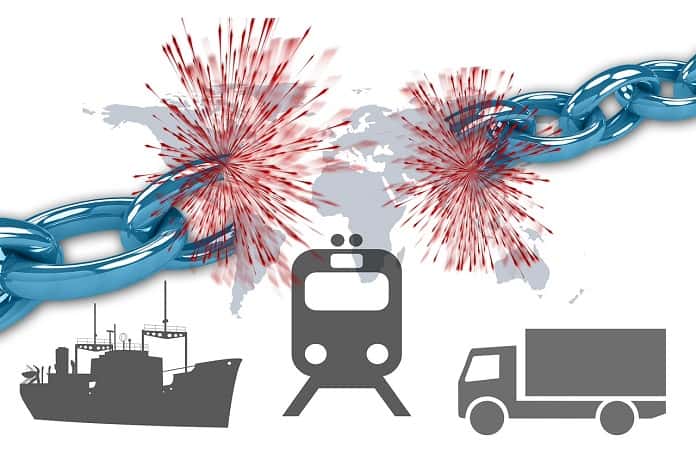 Log9 Materials, an energy company that is developing advanced EV battery and energy storage technologies, has launched its 'Responsible Delivery Movement' campaign from its Bengaluru headquarters. The launch event showcased hands-on Log9'sinnovative battery technology and how they are bringing it to the Indian market, along with a vehicle showcase, i.e. 2W integrated with Log9 InstaCharge batteries.Log9 envisions the Responsible Delivery Movementcampaign as the inception of a countrywide long-term movement towards a more sustainable and responsible way of doing deliveries on EVs.
The Responsible Delivery Movement conceptualised by Log9 team shall involve both electric two-wheeler and three-wheeler vehicles that are employed for hyperlocal and last-mile deliveries across various parts of India. Irrespective of the vehicle platform (2W or 3W), the performance of Log9 batteries remains the same, and thus any electric 2W or 3W powered by Log9's InstaCharge batteries used for deliveries will automatically enable them to be a part of the Responsible Delivery Movement.
Through this campaign and Movement, the company will feature an innovative customer-participatory approach, wherein potential and existing delivery customers could choose to become a part of the #ResponsibleDeliveryMovement, and over time, contribute actively towards building a powerful community platform and giving voice to the Movement.After being informed about Log9's InstaCharging technology and widespread charge-point infrastructure, the drivers/delivery personnel can become a part of the responsible delivery movement automatically,as and when they start providing delivery services on EVs powered by Log9 batteries.
Speaking at the launch event, Dr.AkshaySinghal, Founder and CEO, Log9 Materials said, "As a Responsible Energy company, the 'ResponsibleDeliveryMovement' is Log9's initiative to revolutionize the future of the last-mile delivery segment with Log 9's InstaCharge batteries integrated into EVs – which in turn shall integrate in letter, spirit and in action'Responsible Deliveries via EVs' into India's DNA. It is unfortunate to note that as of date, EVs aren't too much commercially-viable in our country due to the significant downtime they offer to drivers. However, with Log9'sRapidX battery packs, delivery agents can charge their vehicles from 0 to 100 per cent in a matter of just 15 minutes which eliminates an important concern of switching to EVs and solves for range anxiety issue.Furthermore, by communicating through Responsible Delivery Movement that Log9's InstaChargebatteries can run for over 10 years, we are working towards eliminating the doubts on EV batteries' short working life. Since our batteries are also built to withstand India's tough weather and road conditions, we are parallely promoting at large a smooth and doubtless transition to e-mobility."
Kartik Hajela , Co-Founder, Log9 Materials said, "Every technology that we at Log9 work on is being developed with the intention to provide end-users with power, performance and peace of mind. We want to be the most reliable and responsible battery player in India, standing shoulder to shoulder with fleet managers, OEMs, and other relevant professionals. By creating sustainable EV batteries that are perfect for our country, we are hoping to be able to enter into a large part of the delivery-fleet ecosystem. And by achieving that, carbon reduction will be applied and endorsed on a grander scale. Since Log9 stands to promote a healthier and sustainable environment, we aim to usher in an era of responsible deliveries through this campaign and Movement. Our promise is to ensure action with clean batteries, convenient charging infrastructure and retraction of major downtime for delivery vehicle owners and riders."