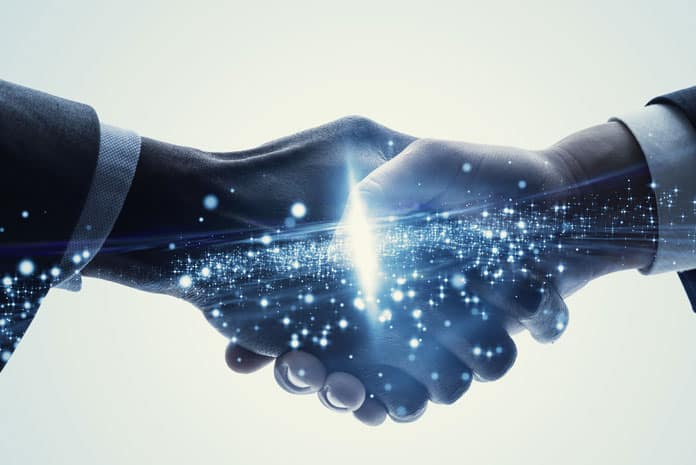 L&T Technology Services and Ansys, a global leader and pioneer of Multiphysics engineering simulation software have signed an MOU to establish the LTTS-Ansys Center of Excellence (CoE) for Digital Twin. The center will support LTTS in demonstrating industry use cases, develop future facing solutions, and enable its customers to optimize design, manufacturing, and supply chain processes. Ansys' Twin Builder solution will allow LTTS to further expand its market share in digital twin areas.
The digital twin market is valued at $6.5 billion and is expected to reach $125.7 billion by 2030, growing at a CAGR of 39.48%. The CoE will help LTTS showcase digital twin proofs of concept to its customers and speed up their adoption. The collaboration will enable LTTS to meet the growing demand for digital twin solutions and provide access to emerging talent in the technology market.
The joint efforts of Ansys and L&T Technology Services will create opportunities for innovation and growth in the digital twin industry, providing a new level of insight and control to manufacturers. With the digital twin market projected to experience exponential growth in the coming years, this collaboration positions both companies at the forefront of the trend. The collaboration demonstrates the commitment of both organizations in providing the most advanced and effective digital twin solutions to customers in manufacturing and industrial sectors. The establishment of the CoE marks the beginning of a long-term partnership aimed at shaping the future of the digital twin industry.
LTTS recently launched its next-generation IoT-based engineering practice on Digital Twins and is expected to derive extreme value from this collaboration to bring the benefits of digital twins to a range of industries, from oil and gas to automotive, aerospace, and defense, among others. Digital twins offer the potential to transform manufacturing businesses by enabling predictive maintenance, saving on warranty and insurance costs, and optimizing product operations. By leveraging Ansys' simulation tools, the CoE will help accelerate the digital thread for manufacturing and industrial enterprises.
Speaking about the collaboration, Prith Banerjee, Chief Technology Officer, Ansys, said: "We are very excited to collaborate with LTTS on addressing the challenges and needs for the Digital Twin market. LTTS has demonstrable expertise in creating next generation Digital Twins and Ansys, through this CoE, will further help LTTS accelerate and develop advanced Digital Twin simulation capabilities. I believe that this collaboration will enable LTTS to address the growing demand from customers for new age manufacturing practices and deliver strong value to the growing market for Digital Twin solutions."
"Digital twin opens up fascinating new possibilities in the Industrial Internet of Things with positive outcomes for product design, development and manufacturing. We are pleased to collaborate with Ansys which will help our customers visualize every aspect of production and gain actionable insights. With Ansys' simulation tools, we will be able to accelerate the digital thread of enterprises across manufacturing and industrial segments in particular. This association with Ansys will help accelerate the adoption of digital twin technologies and solve complex problems for our global clientele," added Abhishek Sinha, Chief Operating Officer and Board Member at L&T Technology Services Limited.