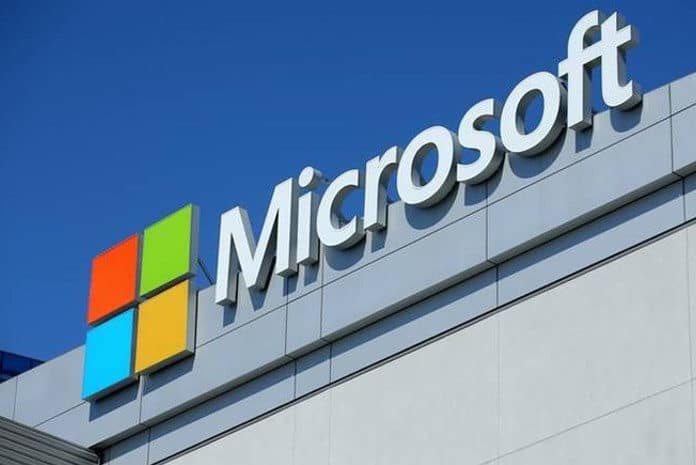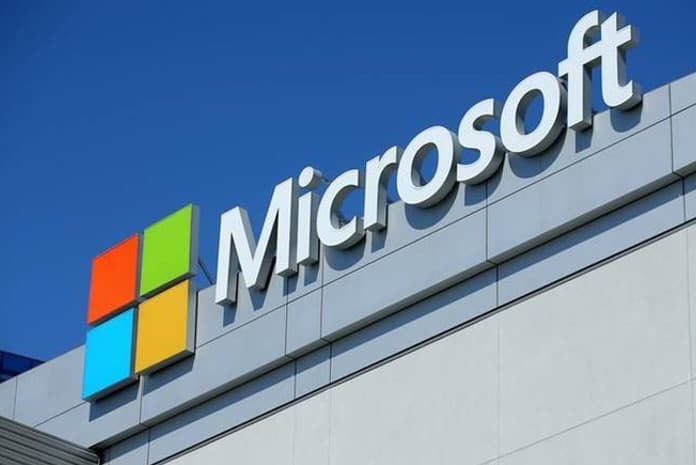 Microsoft has announced its intent to establish its latest datacenter region in Hyderabad, Telangana. This strategic investment is aligned with Microsoft's commitment to help customers thrive in a cloud and AI-enabled digital economy and will become part of the world's largest cloud infrastructure.
Customer demand for cloud as a platform for digital transformation, driving economic growth and societal progress across India, is increasing. According to IDC*, Microsoft datacenter regions in India contributed $9.5B revenue to the economy between 2016 and 2020. Beyond GDP impact, the IDC report estimated 1.5 million jobs were added to the economy, including 169,000 new skilled IT jobs.
Rajeev Chandrasekhar, Minister of State for Skill Development & Entrepreneurship and Electronics & Information Technology of India shared, "Today's commitment to the people and businesses of India will position the country among the world's digital leaders. A Microsoft datacenter region provides a competitive advantage to our digital economy and is a long-term investment in our country's potential. The cloud is transforming every industry and sector. The investment in skilling will empower India's workforce today and into the future."
The Hyderabad datacenter region will be an addition to the existing network of three regions in India across Pune, Mumbai, and Chennai. It will offer the entire Microsoft portfolio across the cloud, data solutions, artificial intelligence (AI), productivity tools, and customer relationship management (CRM) with advanced data security, for enterprises, start-ups, developers, education, and government institutions.
To support customer needs for high availability and resiliency, Microsoft launched Azure Availability Zones in December 2021 in its Central India datacenter region. This forms the most extensive network of datacenters in the country with disaster recovery provisions and coverage of seismic zones.
Stephanie Trautman, Chief Growth Officer, Wipro said, "Wipro and Microsoft have been working together for more than two decades to help enterprises drive business growth, enhance customer experience, and provide connected insights. Microsoft's new datacenter in India will help advance our collaboration and drive ongoing innovation for shared client relationships. As Indian enterprises continue to transition and expand their involvement in cloud computing, this facility will provide the critical infrastructure foundation for developers and organizations of all sizes to create new customer experiences, support their business, and harness innovation at scale."
Creating opportunities for innovation in a digital economy, through skilling
Telangana is emerging as a 'challenger' in the Indian IT sector for its software exports registering an increase by seven percent year-over-year to reach Rs. 5 trillion ($67.4 billion) in FY21.[2]
In the city of Hyderabad and across the state of Telangana, Microsoft will enable opportunities for local businesses to innovate with Microsoft Cloud services. Microsoft is partnering closely with the government of Telangana to accelerate the adoption of cloud, AI, IoT and cybersecurity solutions for governance. This includes efforts to upskill government officials in next generation technology, supporting young girls to build careers in cybersecurity through the CyberShikshaa program, and partnering on skilling programs like DigiSaksham with the Ministry of Labour and Employment to equip jobseekers from rural areas with technical skills.
Shri. KT Rama Rao, Minister Municipal Administration & Urban Development, Industries & Commerce, and Information Technology, Government of Telangana, said, "I am extremely delighted that Microsoft chose Hyderabad as the destination for its largest datacenter investment in India. This will also be one of the largest foreign direct investments (FDIs) the state has attracted. Microsoft and Telangana have a long history, with Hyderabad hosting one of the largest Microsoft offices in the world, and I am happy to see the relationship grow."
Anant Maheshwari, President, Microsoft India said, "Cloud services are poised to play a critical role in reimagining the future of business and governance and enabling overall inclusion in the country. The new datacenter will augment Microsoft's cloud capabilities and capacity to support those working across the country. It will also support new entrepreneurial opportunities while meeting critical security and compliance needs. The new datacenter region is a testament to our mission to empower the people and organizations of India to achieve more. We are pleased to be collaborating with the Government of Telangana on this major milestone and we deeply appreciate their support."
Cloud for sustainable growth
With the expansion of its cloud datacenter footprint in India, Microsoft is empowering and co-innovating with customers and partners. Microsoft's customers in India, including Jio, Inmobi, Infosys, TCS, ICICI, Bajaj Finserv, Apollo Hospitals, Mahindra, Dr. Reddy's Labs, Piramal, State Bank of India, Flipkart, Pidilite, and Amity, are already benefitting from Microsoft's global scale cloud services and the new datacenter region in Hyderabad will play an important role in meeting India's burgeoning cloud requirements.
Microsoft is committed to responsible and sustainable datacenter operations. This includes a commitment to have a 100 percent renewable energy supply equivalent to the electricity consumed by Microsoft datacenters by 2025. The new datacenter region will be built with sustainable design and operations in mind, enabling Microsoft to responsibly deliver reliable and highly available cloud services at scale.
Rajiv Memani, Chairman, Ernst & Young India said, "Congratulations to Microsoft and the Telangana government on the upcoming datacenter that will bring comprehensive, intelligent, sustainable, and trusted cloud services to the region. It is heartening to see Microsoft's commitment towards sustainability and reducing its impact on the environment by using green technology solutions"
Rajiv Kumar, Managing Director, Microsoft IDC and Corporate Vice President, E+D India "The new datacenter is a testament to the high-quality engineering work we are doing here in India Development Center; a microcosm of Microsoft engineering, it drives some of the most impactful and innovative work across Cloud & AI, Gaming, Experiences & Devices and Security."