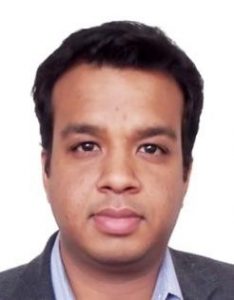 Modi Infosol is a customer-oriented technology solution provider, headquartered in Delhi. The company provides a variety of IT products and expert
services to create competitive advantage for customers. Its offerings include software, PCs, laptops, servers, printers, multi-function machines, video projection systems, storage and networking to develop customised IT solutions for various customer needs. Whereas, currently, Modi Infosol is focusing on system integration.
Anuj Modi, CEO, Modi Infosol says, "We have gone through a couple of case studies where customers were acquiring a lot of automation in their businesses. Thereby, we have created IPs where we can automate various processes with our customers. The new IPs are developed over various tools like G-suit and Microsoft Office 365."
Beyond traditional selling, Modi Infosol has also started creating processes for customers, wherein they can utilise these tools to implement their automation workflows much faster. The company has developed an IP with one of the customers, wherein Modi Infosol helped in automating a product, leveraging IoT, to move in and out of the factory faster.
Modi further highlights a use case for a garment manufacturer. The customer was seeking an IT solution to monitor product movement and the number of times a particular product was washed. Accordingly, the customer could decide the garment rental price for new customers or existing customers.
"We, along with the customer, created and implemented a system, where they could use RFID tags on their products and provide visibility on the product's life cycle. Gradually we are creating IPs in automation to disrupt the customer's business processes, specifically on surveillance and cybersecurity fronts. We are also aiming at developing solutions to reduce the cost and turn around time," explains Modi.
The company is also exploring the possibilities of automation in factories and various surveillance solutions during the COVID-19 crisis. Additionally, its plansto introduce WFH solutions for factories, along with video conference solutions and employee monitoring solutions.
"We are continuously upgrading ourselves and learning newer technologies, and also observing how customers are adopting newer solutions to address various challenges. We learn from our customers and technology vendors, and address the complex digital challenges. We are trying to build our knowledge base as well as we are gaining our experience from various customers and trying to address digital challenges. With experience, network and knowledge base, we offer the customer exact consultation," he adds.
Further, Modi informs about the technologies that the company has been aggressive on. Due to the current pandemic, various surveillance based solutions or monitoring based solutions for factories and offices are being implemented, coupled with WFH solutions, which will continue to disrupt the market in the future as well.