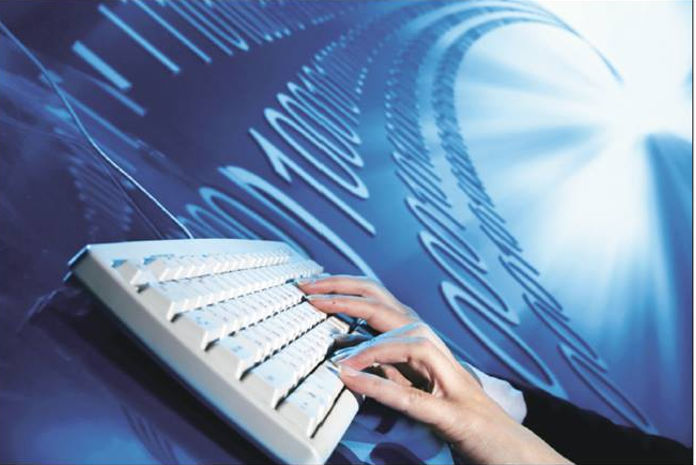 India's National Association of Software and Services Companies (NASSCOM) has established one more Digital Collaborative Opportunities Plaza platform in China, in an effort to provide market access to Indian IT firms in the huge Chinese market. China's Guiyang Municipal government and the NASSCOM) announced RMB 25 million (US$ 39,13,342.50) worth of agreements between Chinese customers and the Indian service providers. The pilot projects were launched on the Sino-Indian Digital Collaborative Opportunities Plaza (SIDCOP) platform which would be executed over the next year, NASSCOM said.
Last December, NASSCOM established its first SIDCOP platform in the Chinese port city of Dalian which is India's first IT hub in China. India's top IT firms have a big presence in China, especially multi-nationals and IT Corridor at Dalian which were expected to provide a gateway for the Indian IT-small and medium-sized enterprises. The platform in Guiyang intends to create online and offline presence to promote a co-create culture between two large neighbours in the Big Data space, NASSCOM said in a statement. Co-created by NASSCOM and the Guiyang Municipal Government, SIDCOP is an Artificial Intelligence (AI) powered platform which enables matchmaking between the Indian and Chinese ecosystems to leverage each other's strengths in technology, it said.
India has been demanding China to provide market access to Indian IT and pharmaceutical firms for several years to reduce bilateral trade deficit which now climbed over US$ 51 billion. The SIDCOP platform in Guiyang, coming in the immediate backdrop of the informal summit between Prime Minister Narendra Modi and Chinese President Xi Jinping in Wuhan last month, was expected to provide openings for the Indian IT firms. China is currently investing big in AI as it seeks to end its dependence on manufacturing and enlarge its presence in Internet of Things (IoT).
Top Chinese firms like Alibaba, Tencent and Baidu are investing heavily in AI technologies. Alibaba has announced plans to invest about US$ 15 billion in AI-related technologies in the next three years. Among the first Indian companies to enter into bilateral agreements with Chinese companies in Guiyang are Sasken Technologies, OneGlobe, while Fugumobile is the first to begin offshore operations in Guizhou. SIDCOP Guizhou also entered into a framework agreement with CASICloud, a large operator in the Smart City space in Guizhou, NASSCOM said.
Zeta-V Technology Solutions Ltd, an Indian start-up with a local presence in China, has developed the platform. The intermediary platform is combination of online and offline platform that facilitates correspondence in local languages at both ends and local project management, helping Indian companies bootstrap and position themselves to target China's domestic market. The tech platform and onsite personnel, part of the platform and its related operations cost is funded by the Guiyang Municipal Government for the next five years. "I warmly welcome the launch of the Sino-Indian Digital Collaboration Plaza. Indian IT companies have proven capabilities and are uniquely suited to partner their Chinese Counterparts," Indian Ambassador to China Gautam Bambawale said while inaugurating the platform.
Gagan Sabharwal, Senior Director, Global Trade Development, NASSCOM said, "It's a proud moment for us to launch this platform here in Guiyang to promote Co-create culture with the Chinese industry to promote mutual leadership in the global innovation ecosystem. We have initiated a definitive start today with multiple Indian companies signing deals here. A mutual affinity exists between our two neighbouring countries to create differentiated, smart and agile solutions for the world and we look forward to ushering more synergistic partnerships between the two."
Chen Yan, Mayor of Guiyang Municipal government, said they will spare no effort to develop the digital economy, accelerate the establishment of "China's Big Data Valley", and lead the economic and social development with high quality data. He said NASSCOM is India's most influential organization in information technology and software industry, with outstanding advantages in technology, talents and enterprises. The cooperation will provide Guiyang with a strong impetus for the development of big data industry, he said.
"We hope that the two sides will strengthen practical cooperation and build a special class for the project. Projects, measures, and listings will be used to promote cooperation. The cooperation will build a China-India IT industry cluster and build Indian companies. The 'bridgehead' to Guiyang development will attract more Indian big data companies to settle in Guiyang and gather development. Guiyang will do its best to provide service guarantees, create favourable conditions for the development of Indian companies, and achieve mutual benefits and common development," he said.
Sujit Chatterjee, Founder, Zeta-V, the agency implementing the platform, said, "We are confident that our AI powered and big-data analytics enabled SIDCOP platform would assist local Chinese customers and India based NASSCOM partners to usher in the next phase of growth for Indian IT services in China. We are confident of executing business worth over RMB 100 million in our first year of operations."