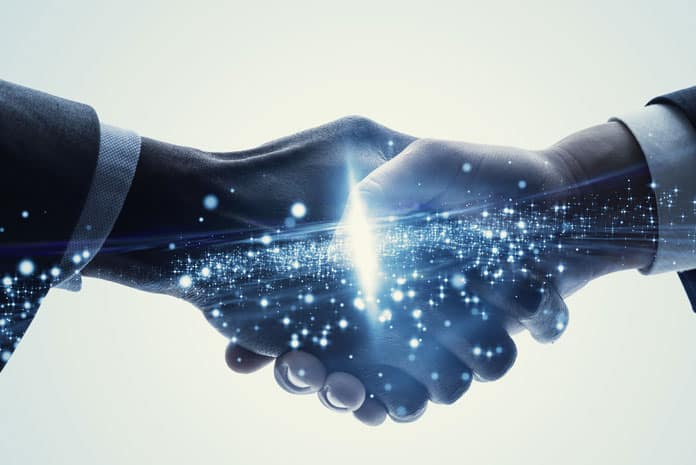 Infor, the industry cloud company, announced that NCC Limited (NCC), a leading infrastructure conglomerate has chosen Infor CloudSuite Engineering & Construction (E&C) to support their digital transformation journey. This project ties back to NCC's company strategy, and is aimed at increasing productivity, enhancing cross-functional collaboration, and delivering improved visibility across the business. The 10-year commitment is expected to go live in 2023.
NCC is a billion-dollar infrastructure conglomerate with four decades of strong credentials in building world-class infrastructure for a resurgent India.  With a diverse business portfolio spread across multiple geographies, NCC undertakes turnkey Engineering, Procurement & Construction (EPC) contracts, and Build-Operate-Transfer (BOT) projects on a Public-Private Partnership basis in the sectors of Roads (National & State Highways), Buildings & Housing, Electrical, Water & Environment, Irrigation, Railways, International and Power. NCC's commitment is to create significant value for its stakeholders and the company has evolved to become a full-fledged infrastructure solutions provider developing landmark projects that demonstrate far-reaching impact beyond the realm of construction.
Infor will help further streamline NCC's operational processes across the functions throughout the organization and enable enhanced collaboration within the organization and also with the wider business partnership ecosystem.  Infor's solution will also help provide a real-time view of business performance, aid in smarter decision-making, and rapidly enhance robust enterprise capabilities.
The NCC project is a momentous win for Infor. Murali Manohar, Managing Director, India Subcontinent, Infor has played an instrumental role in helping to accelerate the adoption of industry-specific applications across key growth verticals in the region. As a testimony of this momentum, the NCC win comes on the back of another key customer success such as Campco, a major Chocolate manufacturer in India.
"The quality and timely completion of numerous iconic infrastructure projects over the years is testimony to our commitment to building a better India. To leapfrog into the next wave of growth, we need to better manage uncertainties in construction projects in an extremely competitive marketplace. This requires resilient planning that is built on a modern dynamic IT infrastructure," said Dr. Manoj R Penmetcha, Director, Projects, NCC Limited. "We look forward to realizing the value proposition of Infor to help deliver predictable outcomes.  With Infor CloudSuite Engineering & Construction, we are looking forward to achieving business outcomes that will help us deliver even greater value to the customer.  As a full-fledged infrastructure solutions provider, we envision harnessing technology to help raise industry standards, and hopefully create far-reaching impacts beyond just the infrastructure construction sector."
"The construction industry is the backbone of any national development and modernizing its complex value chain that involves on-site workers, office staff, and external contractors is critical to helping this industry deliver its full potential.  Infor CloudSuite E&C unlocks the true value across the enterprise with purpose-built construction ERP software that provides industry-specific features and last-mile functionalities for business transformation," said Mr. Manohar. "Infor is proud to be a strategic partner to NCC in their transformation journey, and be in part a catalyst to help contribute towards building the nation's critical infrastructure."