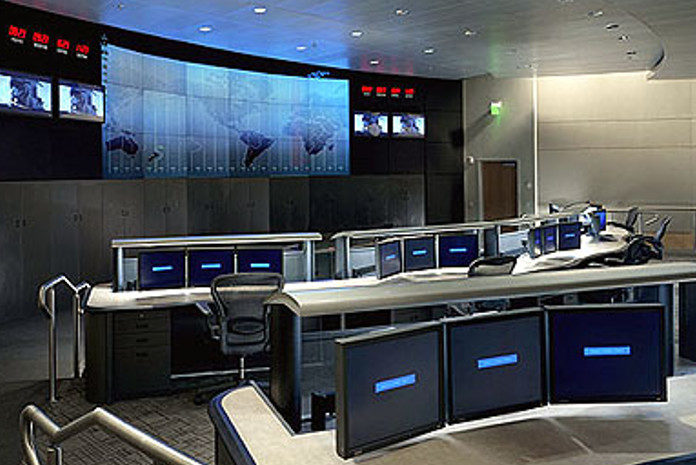 Network Intelligence has conducted a knowledge sharing session on 'Next Generation Cyber SOC' at Dusit Thani, Dubai. The session had the CEO of the company, K K Mookhey, presenting on topics such as threat hunting, orchestration, leveraging machine learning, developing the right KPIs for the SOC, CISO dashboards, setting metrics etc. Altaf Halde, Global Business Head, presented the overall journey and offerings of the company.
The session was specifically organised and curated to discuss the Cyber Security Operations Centre leveraging on the interest around next-generation CSOC. The session featured the types of challenges faced in current SOCs and the tools, techniques, skill sets that will be required for the Next Gen CSOC to detect and mitigate the threats. Case studies were also shared of the way companies are leveraging existing cyber security practises to move forward in the journey towards a Next Gen Cyber SOC.
The session also covered various issues like why a large majority of breaches do not get discovered through the SOC and why during Red Team Assessments, it is found that attacks are not detected by the blue teams.
K K Mookhey said, "The traditional SOC as we know it today has limited coverage, is largely focused towards regulatory compliance, and in most cases fails to catch the real attackers. It is critical that organisations recognise these gaps and address them through a planned cyber security roadmap addressing people, processes, and technology."
Pratik Samant, Regional Director, EMEA, Network Intelligence, added, "We at Network Intelligence, understand that awareness and sharing of best practises are the best way to give back to the community, so that, everyone learns about the ever-increasing threat landscape and best ways to stay ahead of the cyber attackers. After conducting a similar event in Riyadh, KSA in April, and now in Dubai, we will to continue the knowledge sharing series across the region."
If you have an interesting article / experience / case study to share, please get in touch with us at editors@expresscomputeronline.com