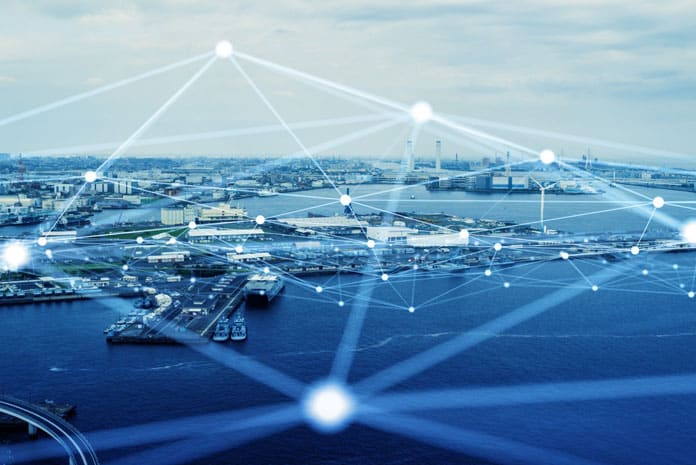 An increasing number of customers in Japan and Asia Pacific are turning to Oracle Cloud to reap the benefits of its strong price-performance, reliability, scalability and security and the business benefits these bring.  Customers that have turned to Oracle Cloud Infrastructure to help them run their businesses in the last quarter in the region include Toyota Mapmaster, Hyundai Home Shopping, Korea Credit Bureau, Chorocmaeul, EdgeQ Inc., Carpet Court, Impos Solutions and ManagePay.
They represent just a fraction of the strong customer demand for Oracle Cloud services worldwide that is driving today's announcement detailing Oracle's plan to expand its cloud region footprint.  As part of this, Oracle will open 14 cloud regions with new locations across Europe, the Middle East, Asia Pacific, and Latin America.  Upcoming cloud regions include Milan (Italy), Stockholm (Sweden), Marseille (France), Spain, Singapore (Singapore), Johannesburg (South Africa), Jerusalem (Israel), Mexico, and Colombia. Additional second regions will open in Abu Dhabi (UAE), Saudi Arabia, France, Israel, and Chile.  Oracle plans to have at least 44 cloud regions by the end of 2022, continuing one of the fastest expansions of any major cloud provider. [For the full announcement click here.]
"We have seen tremendous growth for Oracle Cloud Infrastructure over the past year," said Chris Chelliah, Senior Vice President, Strategy and Business Development, Oracle Japan and Asia Pacific. "As customers move to Oracle Cloud they are realising that not all clouds are the same. As well as providing by far the easiest and the fastest platform for migrating enterprise applications, there is growing recognition that adopting a multi-cloud strategy with Oracle's hybrid cloud portfolio delivers clear cloud and data economics, scale on demand, stringent security, plus the services and SLAs customers need for mission critical workloads, helping de-risk their overall cloud strategy."
What customers are saying:
Carpet Court is the largest flooring retailer in Australia, with more than 200 stores.
"The reason we made the shift to OCI was 50% the technology, but the other 50% being confident that the solution aligned with our vision for growth," said Mark Hogan, CFO, Carpet Court.
India-based EdgeQ is a leader in 5G wireless infrastructure.
"We are pioneering a base station-on-a-chip that brings 5G and artificial intelligence together in a programmable, scalable platform. To manage complex chip design across a highly matrixed global organization, we chose OCI to handle the many compute and memory-intensive simulations, while meeting customers' demanding expectations and timelines. Using OCI, we are better able to achieve our performance and service goals, while also benefiting from a transparent, predictable and affordable pricing structure," said Hariprasad Gangadharan, Head of Silicon Engineering, EdgeQ Inc.
ManagePay Systems Berhad (MPay) is Malaysia's leading fintech and payment solution enterprise.
"SMEs are losing out in the digital economy – most can't afford the high cost of developing the technology to digitise their businesses and lack the talent to operate and maintain such systems. We provide a complete ecosystem to help level the playing field and bring their products to market digitally," said, Datuk Chew Chee Seng, MPay Founder and Managing Director."This is increasingly essential given the current environment and growing pressures to continue to operate online. We chose Oracle Cloud because its performance, reliability, predictable low cost and strong security credentials."
Chorocmaeul (Green Village) is one of Korea's largest eco-friendly, organic food retailers.
"To realize our company vision of connecting cities with farming villages via healthy food, we proactively explore eco-friendly farms and pioneer sales channels to help achieve this goal. We believe that company-wide digital transformation will allow us to further catalyze such processes," said Gyu-won Hyun, Head of the Information Strategy Team at Chorocmaeul. "Taking Oracle Exadata Cloud Service adoption as the first step, we plan to further improve our infrastructure so that we can leverage scalable and secure cloud services to support various areas of focus including online marketing."
Oracle Cloud in JAPAC
Already, in Asia Pacific, South Korea, Japan, India, and Australia already have two cloud regions.  To help customers build true business continuity and disaster protection, while helping them address their in-country data residence requirements.
These facilities also achieved the accreditations required to fully support public sector organisations in their need to conform with data sovereignty requirements.
Japan – OCI, including Oracle Exadata [email protected], is registered in the "Information system Security Management and Assessment Program (ISMAP).
Australia – Oracle has completed IRAP Assessment at PROTECTED Level for Oracle Cloud Infrastructure and key components of Oracle Fusion Cloud Applications.
Korea – Oracle has obtained the Information Security Management System (ISMS) Certification for Oracle Cloud Infrastructure (OCI) from the Korean government.
India – both Hyderabad and Mumbai have achieved Cloud Service Provider empanelment from the Ministry of Electronics and IT (MeitY), Government of India.
Oracle is also delivering on its strategy to meet customers where they are by enabling customers to keep data and services where they need it through being able to deploy Oracle Cloud completely within their own data centers with Dedicated Region and Exadata [email protected]  Customers in Asia Pacific include NRI and Australian Data Centres.