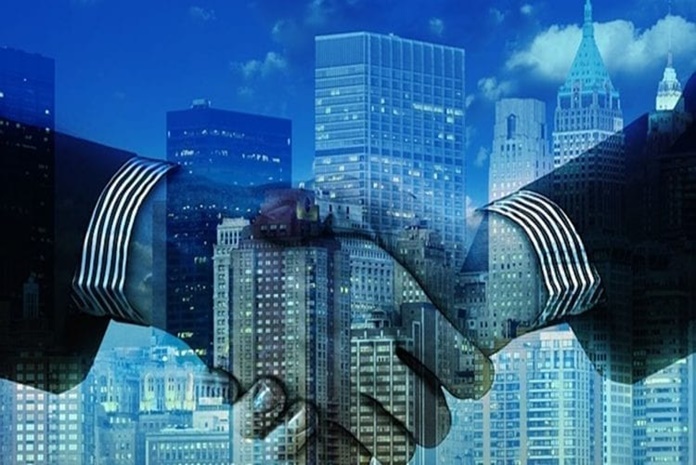 Rahi has announced a new partnership with InContinuum. Through this strategic partnership, Rahi will become one of the largest licensed distributors of InContinuum's cloud management solutions.
InContinuum, headquartered in Amsterdam, the Netherlands, is a cloud management solution provider that develops innovative end-to-end software management technologies that enable corporate enterprises and service providers using On-Premise and Hyperscale Public Cloud resources to build and operate a Hybrid or Multi-Cloud.
A leader in cloud management solutions, InContinuum provides an easy-to-use cloud management platform [CMP] that tackles the challenge of managing multi-resource and hybrid cloud environments. CloudController, their flagship product, is a collection of unified software tools that assist businesses in automating and controlling the configuration, subscription, deployment, usage, monitoring, and accounting of cloud [native] services delivered as a unified entity from hybrid and multi-cloud resources.
According to the Flexera State of the Cloud report, 92 percent of companies have a multi-cloud approach, while 80 percent have a hybrid cloud strategy. The pandemic has boosted cloud adoption by various businesses and this trend is expected to grow even further. As per McKinsey's report, 70 percent of large-scale digital transformation of companies fail due to poor planning. Adopting multi-cloud necessitates strategic planning in order to effectively create and optimize a multi-cloud strategy in the long run.
"We are pleased to partner with Rahi Systems. Cloud Management Platforms are now a key component of corporate data center strategies – a 'must-have'. CloudController positions Rahi as a leading provider of hybrid cloud automation solutions to its partners and clients. With digital transformation driving the cloud industry, our CMP will act as a sales enabler for Rahi, allowing end-users to remain agnostic of data center and cloud technologies whilst automating the deployment and accounting of a broad range of cloud services," said Phillip Hyde, CEO of InContinuum.
Hyde added, "The cloud market is in a continual state of evolution. InContinuum is a nimble, agile company with a germinal vision and an innovative roadmap for future development. We have clear USPs, and our roadmap will deliver more. We look forward to going down that path with Rahi."
As 2021 continues to unfold, organizations across the globe are adopting hybrid and multi-cloud strategies that leverage the benefits of both On-Premises resources and hyperscale public clouds. The CloudController platform provides the visibility required to see across your hybrid cloud computing environment delivering rich, contextual details of your enterprise topology with a role-based true 'Single-Pane-of-Glass' interface managed by a configurable dashboard via which all cloud administration, monitoring, and control activities are carried out.
"The difficulty of managing, configuring, and governing cloud services increases as additional cloud services and cloud service providers are introduced. InContinuum, a market leader in cloud management, delivers a simple to use and easy to deploy cloud management platform that helps users manage multiple clouds on a single dashboard", said Sushil Goyal, Managing Director of Rahi. "I see a huge potential for our clients and partners to leverage CloudController in their hybrid and multi-cloud systems via Rahi and simplify their complicated cloud management process," added Sushil Goyal.