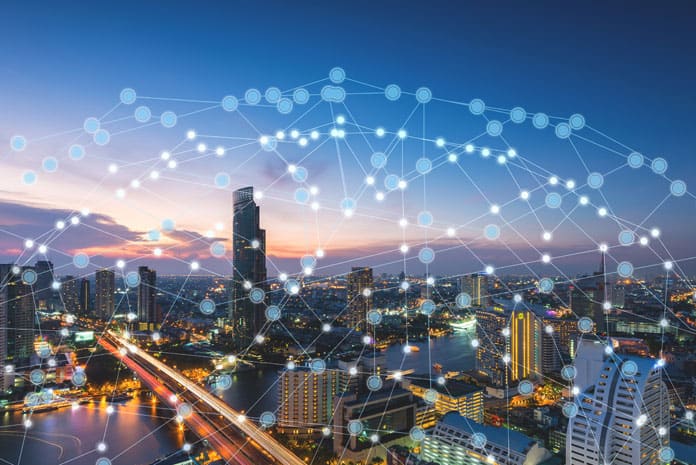 Schneider Electric has advocated convergence of energy management, automation software solutions to accelerate digital transformation and drive sustainability. Reiterating the unique proposition of software solutions in an expert session during the Innovation Summit India 2021, the company highlighted that these empower its customers through actionable insights thereby helping them to make informed decisions. Schneider Electric offers full suite of software solutions such as Aveva, ETAP, RIB & Planon for building, infrastructure and industry that help in improving efficiency of operations throughout the entire lifecycle, from design and build to operate and maintain.
Sanjay Sudhakaran, Vice President, Power Systems, Schneider Electric India said, "We at Schneider Electric are delighted to collaborate with leading technology software companies like Aveva, ETAP, RIB & Planon to enable the digital transformation journey of our customers and partners. We believe that digital transformation would prove to play an important role in our pursuit of sustainability. These vendor-agnostic software solutions will empower our customers across segments to seamlessly integrate the latest innovations and technologies in their business operations. They also bring "Single Version of Truth" model in the entire cycle of customer infra & business model management, thereby helping us drive "Model Based Approach" in everything we do."
The cause of sustainability is gaining traction across industries. With cost overruns and delays in schedule hampering the overall project viability, adopting an end-to-end lifecycle approach has become a necessity. Schneider Electric's association with Aveva envisions transforming the industrial solutions landscape by offering solutions for every phase of the project lifecycle.
Senthil Kumar Venkataramanujulu, Vice President, Industry Business, Schneider Electric India said, "At Schneider Electric, we aim to establish leadership in industrial software that spans across segments. To achieve this, we have range of Software offers to enable our customers on their journey to industry 4.0 through digitization and meet their end-to-end digital transformation requirements in a holistic way. The aim is to empower them by offering digital solutions to cover the complete lifecycle of the project in terms of project design, process design, simulation, and enterprise level /operations planning".
The company is also committed to provide intelligent, sustainable and green electrification solutions to empower its customers to make informed decisions. ETAP's electrical digital twin solution helps in redefining the electrical design by adding reliability and economic value. It serves as an active blueprint of the power system, built on a continuous intelligent platform from original concept through specification, design, integration, test, commission, and in-service support.
Digital twin technology is going to play a revolutionary role in shaping the industries of tomorrow. The technology makes it possible to start building virtually before starting any operation on the ground. This presents an opportunity to gain better insights about cost management and risk mitigation.
The construction industry is bracing itself to meet the challenges of hyper-urbanisation coupled with the scarcity of resources and increasing regulation for designing greener buildings. Automation and digital twin technology can significantly boost the decision-making capability of industry players. RIB's 5D construction management solution helps the customer to find the best-case scenario of their project from the perspective of sustainability and cost planning even before laying a stone.
Today, commercial buildings have a tendency to consume more than 70% of energy in a city. The need for energy management in buildings is a crucial step for achieving sustainability. This can be achieved by leveraging the power of data to add transparency and ensuring better resource planning. Planon's single version of truth and model-based approach integrates smart building technologies, business solutions, and all the data into one source of truth and then turning that data into value for building owners, users, and service providers.
Schneider Electric is confident that its association with Aveva, ETAP, RIB & Planon would accelerate the pace of digital transformation for achieving global sustainability.
"We are amazed by the potential of our new software entities, which are being fueled using future technologies and digital twins. Our range of software solution portfolio covers construction management, electrical digital twin, and enabling industrial infrastructure from design, build, operate, maintain phase," adds Sudhakaran.