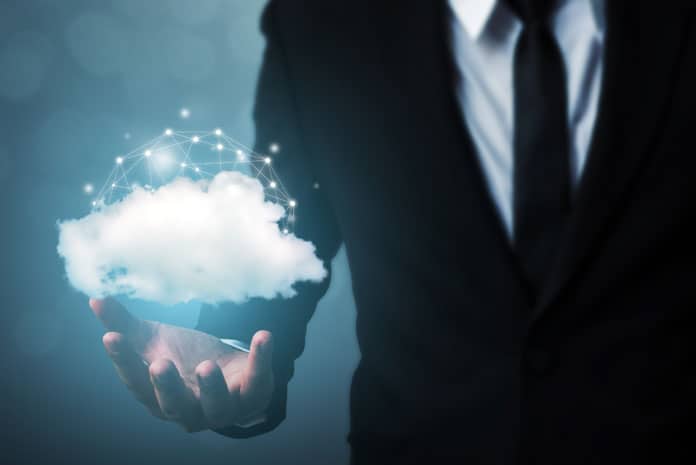 Snowflake announced the launch of the Telecom Data Cloud, which unites Snowflake's data platform, Snowflake- and partner-delivered solutions, and industry-specific datasets. The Telecom Data Cloud helps telecommunications service providers break down data silos within companies and across the ecosystem, allowing organizations to easily and securely access data in near real-time, enrich it with machine learning (ML) models, and then share and analyze it to drive better decisions. With the Telecom Data Cloud, Snowflake and its ecosystem of partners can help telecommunications service providers accelerate digital transformation, enable superior customer experiences, maximize operational efficiency, and monetize new data services.
Mobile devices and broadband connectivity are now part of every aspect of day-to-day life. For that reason, the telecommunications sector remains a driver of growth, innovation, and disruption for all global businesses, especially in rapidly growing industries such as video streaming, Internet of Things (IoT), and virtual and augmented reality. The revenue shift from traditional products to innovative cross-industry collaboration solutions requires an evolution of the telecommunications business model. To stay ahead, telecommunications companies must transition away from complex legacy technologies in order to modernize their networks and to deliver value to partners across industries.
With Snowflake's Telecom Data Cloud, telecommunications companies can adjust to this new reality and use Snowflake to:
Modernize the telecom network:

Snowflake's Telecom Data Cloud offers a single, fully-managed, secure platform for multi-cloud data consolidation with unified governance and elastic performance that supports virtually any scale of storage, compute, and users.
Maximize operational efficiency:

With one unified platform, teams across IT, network engineering, data science, network operations, and product management can collaborate using data to improve planning, make faster business decisions, rapidly respond to customer needs, better manage network resources, and reduce time to market on new services.  
Advanced AI and ML capabilities

: Snowflake and Snowpark enable machine generated data in near-real time using ML models to predict faults, schedule maintenance ahead of time, and to reduce operational downtime.
Monetize data and applications:

Telecommunications

service providers

can cr

eate more personalized data and application service offerings with

Snowflake Marketplace

and launch innovative new services,

including monetization around advertising and selling IoT data to any industry.
Leverage industry leading network of telecommunications partners:

Take advantage of a rich partner ecosystem and their industry-specific, prebuilt templates to build valuable industry solutions faster.
"The next wave of growth and innovation in the telecommunications industry will undoubtedly be powered by data and requires collaboration across businesses and industries," said Phil Kippen, Global Head of Industry, Telecom at Snowflake. "Snowflake's Telecom Data Cloud unlocks these opportunities by creating one unified platform, enabling secure data collaboration by connecting telecommunications service providers with a rich ecosystem of applications, data, and technology partners."
Some of the largest global customers in the telecommunications industry are already using Snowflake's Telecom Data Cloud to grow revenue and maximize operational efficiency. Customer use cases include:
AT&T

–

With Snowflake's Data Cloud, AT&T is driving to a single source of truth for their data across the organization where business partners can seamlessly access AT&T's data to improve their customer experience and maximize operational efficiencies.

OneWeb

– The low Earth orbit (LEO) satellite communications company was able to move their data operations over to Snowflake in just six weeks and is leveraging Snowflake to harness the power of space data for the enhanced performance of its network, as well as to monetize data through new space data services.
M1

– Singapore's first digital network operator uses Snowflake to combine data from M1's CRM, billing systems, website, and mobile app to provide a more complete view of the customer experience as it drives transformation and evolution in the local telecommunications landscape. 
Within the Telecom Data Cloud, customers can access industry-specific solutions to leverage best practices, reduce time-to-value, and increase overall impact. Companies announcing new pre-built solutions include:
Applications

Powered by Snowflake

, like the one developed by

AMDOCS

, allow telecommunications providers to modernize their business (including moving to the cloud and 5G monetization efforts) and simplify business processes around charging, billing, and new digital services.

Snowflake Marketplace

partners, like

Flywheel, OneWeb, and TransUnion

enable live access to a variety of data sources leveraging Snowflake's privacy-preserving collaboration technology, including satellite, geospatial, or demographic data to unlock new revenue streams and power innovative business solutions.

Consulting and service companies like

Amazon Web Services (AWS), Cognizant, SDG Group, Prodapt Consulting, and Wipro Limited

can reduce time-to-value for customers with pre-build partner solutions that help solve for top priority use cases, including integrating OSS and BSS data, maximizing operational efficiency, and monetizing data to help grow business value. 

Technology partners like

Alteryx, CARTO, DigitalRoute, H2O.AI, Informatica, Sigma Computing,

and

ThoughtSpot

provide integrations and out-of-the-box solutions so customers can attain deeper insights and realize the full power and ease of use of the Telecom Data Cloud.

"Our focus at AT&T is always on ensuring that we're delivering meaningful customer experiences and leveraging our data to maximize operational efficiencies as well as new monetization efforts to grow the business," said Andy Markus, Chief Data Officer at AT&T. "With Snowflake's Data Cloud, we've been able to democratize and liberate our data to meet these goals."

"M1 is on a journey of digital transformation to revamp digital experiences across all touchpoints and made-to-measure offerings for all customers. As we move the company beyond connectivity, Snowflake's Telecom Data Cloud has given us a single source of truth and made data a fundamental ingredient in enabling hyper-personalization. This empowers the business to deliver next-gen customer experience while driving real value for our customers," said Danny Thien, Director and Head of Data at M1.

"Snowflake was able to fit seamlessly in giffgaff's new data strategy, both in centralizing data, and enabling the business to do more with the data," said Geoff Pritchard, Data Strategy Product Manager, giffgaff UK. "Through Snowflake's Telecom Data Cloud, we were able to process and analyze terabytes of call data over the course of a month from eight hours per day to just two hours at the end of the month. We've now extended this to financial monthly reporting too, which would not be possible without Snowflake."