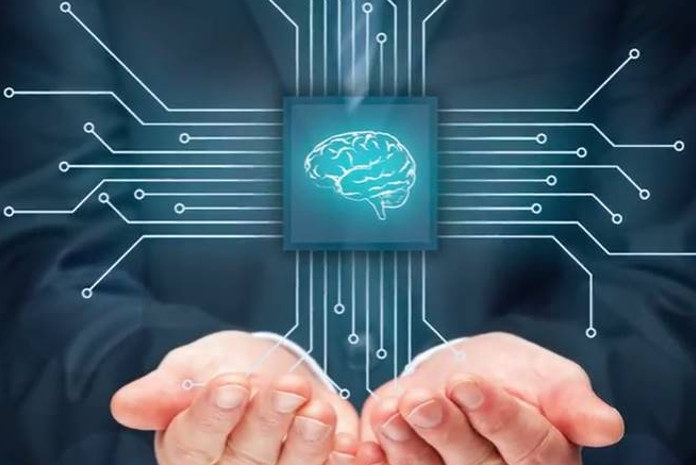 As an ode to the origin of its name – the Sanskrit word, 'Sphut', meaning 'to burst', SPHOT is an explosion of interesting ideas and a celebration of novel research and meaningful real-world AI applications of Indian languages and the Communication technology ecosystem.
The day-long conference was inaugurated at the hands of Shri Mano Thangaraj, IT Minister, Government of Tamil Nadu. After the inauguration, Mr Thangaraj presented the opening keynote about the benefits of delivering e-governance by infusing the latest technologies. This was followed by an academic keynote on 'Sphota and the Process of Cognition & Communication: A Cognitive Holistic Approach' by Prof. D.N. Tiwari, Senior Fellow, ICCR.
Those present included leading researchers from institutions such as IIT Patna and IIT Kharagpur, renowned CXOs and business leaders from enterprises in the BFSI industry like Fullerton, KreditBee, and budding entrepreneurs from across the country wanting to make a mark in the space of AI. Sphot '23 was attended by over 300 individuals comprising senior executives from the world of business, heads of data science and analytics, VCs, investors AI & software developers, students and more.
In line with the theme of Sphot '23 – 'Powering the Bharat Revolution with AI', the event saw insightful, thought-provoking sessions. A business keynote on the Role of Communication AI in improving the speed and accuracy of lending decisions by Mr. Ajeet Kumar, COO, KreditBee was well received by the audience. Other sessions included Voice AI in BFSI: Past, Present & Future, Brain-Inspired Energy Efficient ANN Architectures for AI/ML Applications by Prof. Jawar Singh, Professor, IIT Patna; Tribal Languages- documentation, language endangerment issue, and language rights, policy & planning by Mr. Sujoy Sarkar, Officer-in-Charge, Scheme for Protection & Preservation of Endangered Languages, CIIL, Mysuru;  and much more. While speaking in a panel discussion on Languages, Diversity, and AI, Ms Bornini Lahiri, Assistant Professor, IIT Kharagpur, said, "We think languages are different and they are from different families, but there are aspects which are universal. These common, universal aspects are very interesting and a topic of interest for many researchers."
The annual AI-BizTech Conference witnessed eminent speakers such as Nitin Agarwal (Fullerton), Bornini Lahiri (IIT Kharagpur), Sivakumar Nandipati (Fedfina), Jawar Singh (IIT Patna), Shikhar Dev Gupta (MindKosh.AI), Ajeet Kumar (KreditBee), among others.
One of the highlights of the event was an exclusive product launch of Pravid – Saarthi's flagship Communication AI platform that will disrupt how enterprises communicate with their users.
Commenting on the great success of Sphot'23, Mr. Vishwa Nath Jha, Founder and CEO of Saarthi.ai., said, "Through Sphot – our flagship AI thought leadership conclave, we are happy that we could bring together delegates from the fields of philosophy, artificial intelligence, linguistics, computer science engineering, and financial enterprises, on one platform. In line with the theme of the second edition of Sphot- 'Powering Bharat revolution with AI' – I'm really excited about how the conclave brought together multifaceted perspectives of language and speech technologies pertaining to technological challenges and growth areas in conversational AI, its incredibly diverse impacts on financial enterprises and national financial literacy awareness. Sphot also presented us with an opportunity to showcase our enterprise suite of products and share with the world how Saarthi.ai has quietly revolutionised the growth of lending businesses and helped enterprises effectively manage the notorious collections and recovery operations."