Vijender Yadav, CEO, Accops Systems
The current government has a strong push for Make in India and digitally enabled government services. The trend seems to continue in the right direction with the availability of faster and affordable connectivity across urban and rural India. Along with pushing the digital India initiative, there is a growing need of focus on enabling secured digital transactions right from the beginning. We saw Aadhaar continuously questioned for the security of the biometric data. There are multiple incidences where the government's investment was put at huge risks because of negligence on cyber security. It is time that the government starts keeping a specific budget and focus on cyber security as well. The Make in India and Startup India programmes have pursued to bring the Indian IT and cyber security companies to forte. The IT budget is an opportunity for the government to push the agenda further by enabling government organisations to adopt made in India cyber security products by proving specific budgets. Cyber threats are the new weapons exploited by state-sponsored entities. In line with the defence budgets, the government must start allocating specific budgets for cyber-defence as well.
Shibu Paul, Regional Sales Director – APAC, Array Networks
From this year's budget we are expecting reduced duties on IT networking products. There should be a strong domestic manufacturing policy favoring global companies to invest more in India. The budget should reassess the preferential market access policy and ensure that honest tax paying citizens are given privilege and preference.
M A Mannan, Country Manager – SAARC, Corsair
With the implementation of the GST, the industry has flourished a lot; there has been a complete full stop for grey channel market or grey imports. The government is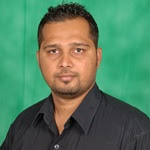 committed to the growth of manufacturing sector and the strides made by 'Digital India', 'Make in India' initiatives. This evolving aspect of the IT industry brings in immense business opportunities, but requires a special attention for its optimal utilization. So, to further encourage the electronics manufacturers and take these initiatives to next level government should roll out new schemes and incentives. Also, with the fast paced developments in the IT industry, changing consumer buying patterns, variable GST rates for the various sub-parts in consumer goods, the industry is going through a demand-supply-cost gap. Hence, to address these challenges, the current 18 per cent GST bracket can be brought down to 4-8 per cent, which will help the IT industry as well as the consumers.
Rajendra Chitale, CFO, Crayon Software Experts India
With initiatives like 'Digital India', 'Make in India' and 'Personal Data Protection Bills', Government has certainly put India on a Digital Innovation fast track. With Budget 2019, we require government to create policy frameworks that incentivize big businesses to invest in manufacturing locally in India. Further, we would also expect the Government to remove the day-today hurdles and obstacles faced in implementation of these initiatives. Government had provided for non-deduction of withholding tax on reselling of software licenses – primarily considering the very low margins in this trade and the fact that resellers are not making any changes to the licenses purchased from the OEMs. With the changes in technology – pure play software licenses are being replaced by a bundled package – Azure, Amazon web services, etc. (Together referred to as "Cloud Services"). However, the concept largely remains the same – Resellers are not making any changes to these bundled packages and the margins are also very low. Would urge the Government to come out with specific notification to extend the scope of the term "Software" as defined under NOTIFICATION No. 21/2012 [F. No. 142/10/2012-SO(TPL)] S. O. 1323(E), DATED 13-6-2012. Another area on implementation is to remove the bureaucracy and speed up the process of refunds – on Income tax as well VAT/ Service tax refunds.
Sonit Jain, CEO, GajShield Infotech
We would like the budget this year to give a strong push to Make In India which may include larger tax exemption limit for employees working in companies which are manufacturing products locally in India. A strong push towards rural e-infrastructure with added emphasis on security compliance and data protection would be beneficial. Implementing zero GST set-off for companies using SaaS application hosted outside India will enforce companies to setup data centers in India thus boosting jobs as well as infrastructure. Incentives should be given for making digital payments for the additional transparency they provide. This year's budget should promote companies manufacturing IT products locally by giving them added advantage like tax exemption or incentive on IT exports.
Krishna Raj Sharma, Director & CEO, iValue InfoSolutions
It's exciting times doing business in India, which clipped China recently as the fastest growing large economy in the world. It is also set to surpass UK and become the 4th largest in size during the year. Digital and Digital Transformation (DX) are the buzz word across the state and central government and corporate across size and vertical for some time now. Data has indeed become the most valuable IP for both government and corporate for targeted programs with higher impact, faster results and efficient growth. Enterprises have realized the importance of DX to enhance their business relevance and remain competitive in a fast evolving world, with new business models driven largely by technology. Recent policy initiatives such as GSTN and IBC have enhanced confidence of investors and helped in increasing the ease of doing business. Projects like Digital India and Make in India have promoted manufacturing activities leading to employment creation. Software and Service continue to lead Indian IT focusing on emerging technologies such as Hybrid Cloud, Analytics, IoT, Mobility leveraging on social media. 100+ Smart city initiatives are expected to transform Indian cities with plenty of business opportunity across spectrum.
With oil price cooling along with inflation moderation, Government and RBI need to cut interest rate and ensure credit at affordable rates for business to build on the growth momentum. Fiscal deficit challenges should not come in the way in Government spends in the area of infrastructure, health and education for economically challenged population and ensuring enough job creation. With India having the largest youth population in the world for the next decade, it is very critical to engage them for building on the growth momentum of the country which is transforming every day. With elections around the corner, we expect government to be responsible in its spending, which are more essential than populistic.
The Government can look at tax slabs for corporate like in the case of individuals so that large entities pay more and SMBs pay less tax to ensure that they support them in creating new jobs. Recent 10 per cent reservation for economically weaker section cites 8 lakh as the threshold earning for this new policy. Taking cue from this, income tax slabs need to get revised from the current 2.5 lakh slab to 6 lakh+ slab if not 8 lakh+ slab for individuals. Larger wish of individual and business is for continuance of reforms by any government coming to power so that India continues its journey of realizing its potential in its economic growth journey focusing on inclusive growth of all.
Rajaram Vidyavar, Director – Commercial, Netrack Enclosures
Budget 2018 elevated country as a hub for ease of doing business. Also, the recent announcement of new SOPS for MSME sector that involves less and easy steps to access credit will surely boost the Indian MSME sector. The government is all set for Union Budget 2019 and there are lots of expectations from this session. We would like this budget to provide directions to key decisions expected to take place in IT and Manufacturing sectors. The industry is also anticipating revised schemes which will boost the 'Make in India' and 'Digital India' initiatives. Tax deductions on locally manufactured products and special packages for Indian manufacturing hubs will surely achieve zero imports by 2020, hence boosting Indian economy.
Prashanth G J, CEO, TechnoBind
I have many expectations from this budget and at the top of it is the Easy Availability of credit, especially to the MSMEs. The last 18 months have been tough with the banks tightening their lines and now in the last 6 months the NBFC scene has compounded the issue. MSMEs want easy availability of credit to sustain and grow their operations. The other expectation would be that the government would use the budget as a financial tool to boost the Digital India efforts and drive the adoption of Digitization right up to the SME. This will have a huge effect on the economy by not only increasing productivity but giving businesses a step forward to competing in today's modern business environment."
Rajarshi Bhattacharyya, Country Manager, SUSE
I urge the government to create policy frameworks that incentivize fresh investment and new business opportunities to transform India into a global manufacturing hub. The Government's vision of Digital India has come alive and is slowly bridging the digital divide. With initiates like 'Digital India', 'Make in India' and 'Skill India', the government has certainly put India on a Digital Innovation fast track. By 2019 Budget, we would require government to create policy frameworks that incentivize investments from big players in manufacturing locally in India. Creating transparency in Governance and reducing regulatory compliances should be taken into the consideration.
What do we expect in Manufacturing? Multiple reports have backed the fact that Manufacturing has emerged as one of the high growth sectors in India. 'Make in India' has led a spur in manufacturing. India can be transformed into a global manufacturing hub, if we club India's geographic advantage and huge pool of labour with government's measures. The Indian manufacturing industry is poised for rapid growth. We are at the 77th spot in the World Bank's 'Doing Business Report 2019'.
Attracting investment in high technology, defense and aerospace: While Indian organizations have already proven their mettle in the auto and engineering sector; it is yet to see major investment in high technology, defense and the aerospace. Attracting investments in these sectors and clarity on set-up tax related issues for global companies should be addressed to make India a true manufacturing hub.
Boosting MSMEs: Last year the government reduced corporate tax from 30 per cent to 20 per cent for companies with turnover up to 250 crores. Even, they have launched many other policies to help MSMEs. But the key areas like skill development, technological up gradation and regulatory barrier problems continue to persist, which should be addressed in the upcoming budget.To support and build a strong backbone, it is important to give enough incentive, skill formation, and learning mechanisms. Also, we shouldn't overlook the fact that this segment creates a multiplier effect when it comes to job creation, which is still India's priority.