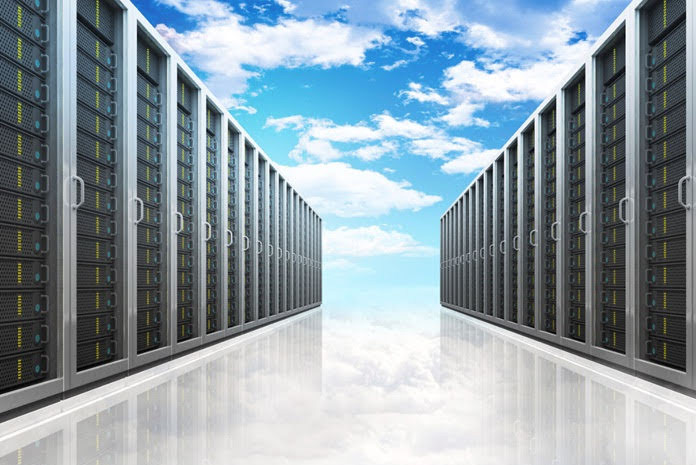 Vertiv announced the launch of the Vertiv Liebert PKDX, the largest single direct expansion thermal management unit designed for data centers. The units include intelligent controls, rack sensors, and central optimizing system control to enable data center thermal management optimization. The Liebert PKDX is available now throughout India.
At an average of 40% of a data center's power consumption, thermal management represents one of a data center facility's largest energy costs. With more capacity and higher density, there is an increased need for energy-efficient cooling of IT equipment, and to maintain uniform air temperature throughout the rack. In addition to availability, reliability, and energy efficiency, white space management and limiting water utilization for cooling at site are key features valued in the selection of mission-critical infrastructure.
The Liebert PKDX is one of Vertiv's large-scale, modular design-based, direct expansion (DX) packaged solutions, making it a flexible option for dynamic applications such as data centres, smart warehouses, battery storage systems and other large critical applications running 24×7. The standalone unit offers up to 280 kW net sensible capacity return air conditioning and can handle high air volume and external static pressure.  The Liebert PKDX unit requires no white space in the data hall, is a zero water utilization unit, and its plug-and-play design makes it very easy to install.
"The exponential increase in the number of internet users in India, coupled with the uptick in adoption of computing-intensive workloads such as Artificial Intelligence (AI), Machine Learning, and Internet of Things (IoT), has led to the significant growth of the data center market. Given the increased dependency on data centers, it is imperative that enterprises adopt efficient and reliable IT infrastructure and cooling solutions," said Ashok Yadav, director – thermal management offering/product marketing for Vertiv in India. "Enterprises need to find ways to quickly and effectively get rid of the heat generated by their equipment. We're happy to be launching the Vertiv Liebert PKDX in India, to support our customers' and partners' cooling requirements to optimize their data center sites."
With the increasing number of data centers in India, and efficient thermal management systems becoming an imperative requirement, the Vertiv Liebert PKDX addresses variable heat load with digital and tandem arrangements. The single cabinet includes  evaporating and condensing units, four sets of electronic expansion valves and an intelligent controller. Additionally, the Liebert PKDX is enabled with a proper building management system (BMS) interface and has dual power supply with an automatic transfer switch, allowing plug and play configuration.
Various teamwork modes harmonize the operation of multiple Liebert PKDX units to eliminate conflicts in temperature, airflow, and humidity. The Vertiv Liebert ICOM™  controller, featuring a 7-inch color screen-based display, manages operation of the Liebert PKDX and is integrated in the unit.