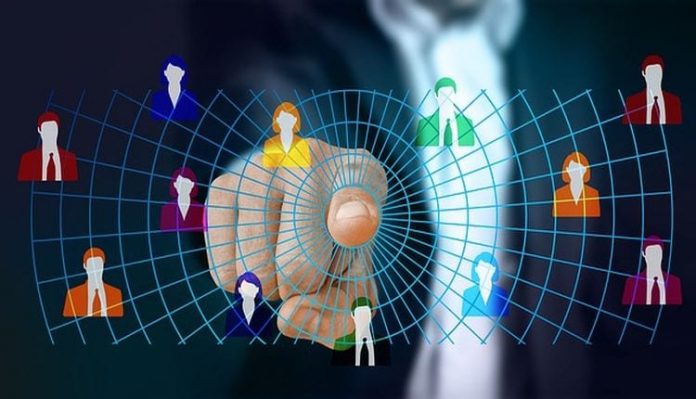 Zvolv, a global hyperautomation company with operations in India, US, MEA and ANZ, introduced 'Z-wall', its advanced generative-AI orchestration engine, alongside the release of its LCNC Hyperautomation Microservices Platform version 3.0.  Z-wall expands Zvolv's already extensive enterprise automation capabilities by integrating the power of generative AI into the creation of next-generation AI apps. With Z-wall, AI apps transcend traditional web and mobile applications, offering increased intelligence, significant efficiency gains, and accelerated time-to-value through Zvolv's low-code/no-code and AI-assist builder capabilities. Businesses can now rapidly deploy cutting-edge AI and automation features in their products and services, leveraging generative AI securely and at scale.
The rising popularity of generative AI presents a pivotal moment for driving productivity across various business functions. The hyperautomation market, enabling enterprise AI, is projected to reach $50 billion by 2025. Zvolv's revenue from its LCNC microservices offering is growing rapidly, with a 4x year-on-year increase attributed to increased hyperautomation investment across industries. The introduction of Z-wall's generative AI capabilities is expected to contribute over $25M in revenue by 2025. Zvolv currently serves over 50 global enterprise clients, including Fortune 100 companies and industry leaders such as Tata Group, JSW Group, Aditya Birla Group, Adani Group, Lenskart, and V-mart.
"The era of web and mobile apps is evolving into the era of AI apps. Future AI apps will shift from point-and-click DIY capabilities to conversational GID (Get it Done) capabilities. By combining generic and fine-tuned intelligence in foundation models, AI apps will be inherently smarter, more efficient, and offer human-like conversational and reasoning capabilities" saidHardik Gandhi, CEO of Zvolv.
Enterprises are increasingly embracing generative AI to drive productivity, enhance data-driven decision-making, and improve customer and employee experiences. However, concerns related to privacy and scalability often impede the full adoption of AI in applications.
Z-wall addresses these concerns by placing privacy, security, and ethics at the forefront of enterprise AI transformation. By integrating generative AI into the Zvolv microservices platform, organizations benefit from faster time-to-market, lower total cost of ownership, and reduced risk when developing AI applications. Z-wall introduces several new functionalities, including:
Serving as a conduit between enterprise systems of records and private or public LLM models, ensuring access governance, data privacy, and cost optimization.
Enhancing user experience by unifying multiple apps into cohesive 'Super App' experiences empowered by AI, orchestrating information and actions across the enterprise.
Enabling business users to interact with their data, gaining faster and contextually relevant access to organizational knowledge and deeper AI-driven insights.
Sri Srinivasan, Chief Revenue Officer of Zvolv, commented, "Generative AI apps will enable organizations to become leaner, more efficient, and agile in adapting to changes. Retraining an AI app to accommodate new processes is faster and less error-prone compared to retraining or re-skilling human resources. The pace of technological change has significantly accelerated, and relying solely on human efforts is no longer viable."
Industry leaders who received early access to Zvolv's new capabilities have unanimously appreciated the benefits they see with generative AI integrations, while drawing comfort that Z-wall enables them to drive responsible AI innovation within their enterprises. Varun Juneja, AVP at Lenskart, leading several new initiatives with early access to Zvolv functionality, stated, "Generative AI will drive business transformation across all functions, ushering in a new era of innovation, agility, and improved customer, employee, and partner experiences."