Tech startup DataCultr is focused on making the IoT journey simpler, faster and value driven for its clients. Neel Juriasingani, CEO & Co-Founder, DataCultr highlights the need to build strategic channel partnerships in India and overseas
DataCultr was established in 2016, as a smartphone device management and analytics platform. With constant drive to provide best services, DataCultr signed up with 12 smartphone brands within a span of 12 months including Blackberry, Karbonn, Intex, Comio, Zen, etc, as its clients.
In early 2018, DataCultr emerged as a full-fledged IoT enablement platform, and collaborated with one of the largest telcos in India for a POC to release their digital home solution, which will be out soon. It also started building industry specific solutions on top of its IoT platform, and picked up fintech as the first vertical. The company's IoT Gateway enables enterprises to go to market 6X faster which allows DataCultr to stand distinct in the market.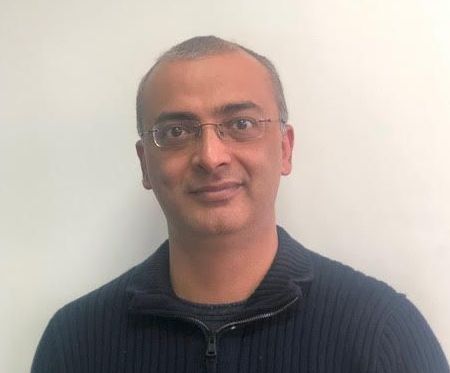 DataCultr's ODYSSEY solution is a critical component for fintech companies and NBFCs in their financial inclusion efforts. The company has a keen focus on fintech, agriculture and digital home solutions. With most industries embracing digital transformation in an effort to improve their bottom line and deliver benefits for the consumer, fintech, agriculture and digital home solution providers are set to reap maximum benefits with the use of IoT in days to come. The company also sees System Integrators and strategic consulting companies as its audience.
Speaking about channel strategy, Neel Juriasingani, CEO & Co-Founder, DataCultr says, "We are a strong believer of building strategic partnerships for market expansion. The nature of our platform demands that we forge partnerships with Strategic consulting firms and system integrators to jointly go to market."
Juriasingani believes that tech startups should put extra efforts in identifying synergies with possible channel partners for a possible joint go to market and sales. "The network effect clearly comes out once startups with limited means exploit such partnerships. Apart from a potential fillip to sales, such partnerships also showcase a certain 'Proof of Value', which we believe has a much bigger impact than 'Proof of Concepts'. Such partnerships add a lot of confidence that potential clients are looking for in a startup," he states. He points out that with the vision to be recognised globally, DataCultr is working on building strategic channel partners not just in India, but also in overseas markets like Africa, Europe, Australia and US.
A local market pegged at US$ 9 billion, and the global one at US$ 30 billion, IoT (Internet of Things) is no longer restricted to sci-fi. Today, it is transforming businesses and consumers' lives across the globe but it needs constant improvement and innovation to continue its smooth execution. "DataCultr builds innovative solutions that aid enterprises to be productive. One of our solutions, DataCultr: OS of Things, is for enterprises, both in the emerging and developed world, to take their mission critical IoT solutions and POCs, to market quickly and securely, without requirement of any custom coding," mentions Sujoy Ghosh, CTO & Co-Founder, DataCultr.
With its Internet of Things Edge Gateway platform, DataCultr has brought together all the building blocks of IoT stitched together on one platform, so that enterprises can go to market almost 6X faster. Ghosh informs that the platform has been designed keeping in mind the concerns of enterprises around security, IT/OT Integration and ROI. DataCultr allows the secure management, collection, analysis, and real-time action on every aspect of the communications between these connected devices on its platform. With DataCultr's powerful local abstractions, it is possible to model data, devices, and services on the edge in a uniform way.
The company has been awarded with Certificate of Excellence, 2019, DITEC- Government of Haryana; Emerge50 Award, 2018 by NASSCOM; INNOTREK, 2018 by NASSCOM; DataCultr is also part of Jio GENNEXT, 2018; and IAMAI-Mobile10X, 2018.