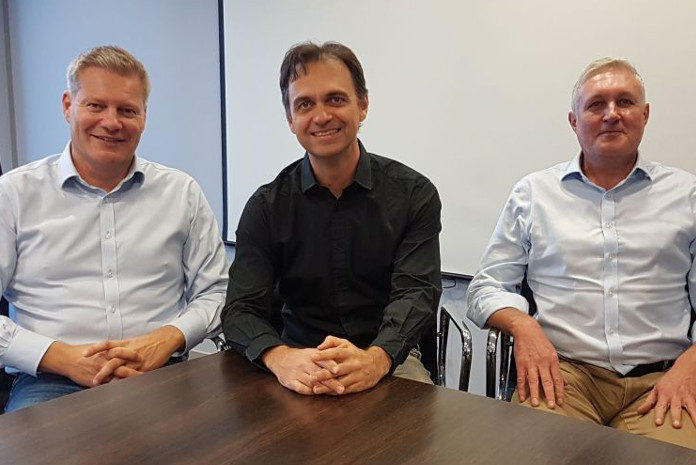 UK based startup PESB offers software solutions for financial institutions, banks, data vendors, brokers, electronic platform providers and regulators. Scott Brown, Director, PESB, shares the company's interest to broaden its network in India and look for partners to help expand its presence here
UK based startup PESB was established by three founders, Scott Brown, Paul Eacott and Colin Duggin, who have spent 15-20 years each trading in the financial markets at investment banks and hedge funds. "We have a created unique, proprietary code that manages and handles data in ultra-low latency. Our data progressing algorithms give our clients the competitive edge in the high stakes business of capital markets," says Scott Brown, Director, PESB. Within a short space of time PESB has secured technology engagements/partnerships with The Chicago Mercantile Exchange (CME); London financial broker TP ICAP; ExVillage as the technology partner for their MoonX Exchange; and one in India.
PESB is able to create unrivalled and real-time price and liquidity improvements for exchanges, electronic platforms and banks. "We have solutions for both broker intermediaries and central exchanges," informs Brown.
The solutions are : PESB Exchange Solution; PESB Data Engine; PESB Implied Futures App; PESB Bond App; PESB IRS App; and PESB Asset App. "We process, analyse and transform huge throughput of data types and messages at very, very low latencies," mentions Brown, adding that the solutions enable the following:
Traders and banks: Order execution and management and price discovery for traders, sales, compliance, risk management and best execution.
Exchanges and ECNs: Full end-to-end platform solutions from the user interfaces into the orderbooks and matching engines all the way through to clearing and settlements (single digit nano-second matching times, millions or orders per second in software).
Brokers: Desk tool versions of the software build complex revenue generating trading solutions and price discovery.
Data vendors: Enhance the value of the data you sell with real-time output running proprietary algorithms (yours or ours).
According to Brown, the target customer segments in India include those banks, financial institutions, data vendors, brokers and electronic platform providers, SMEs and regulators who are suffering from creaking, ageing, legacy technological infrastructure; are experiencing bottlenecks and unable to process the throughput required; worrying about future capacity; are exploring future, high throughput, low latency data/message processing projects. "You can talk to us for a bespoke solution. We can incorporate our engines into your existing architecture to do the "heavy-lifting" for you or we can we can deliver the whole system," he states.
Channel approach
PESB currently has a single channel approach through direct sales, due in part to the fact that the products are bespoke and can be tailored to a diverse number of business situations. "Our opportunities in India have come predominantly via industry events and government delegations as these methods have allowed us to meet key decision-makers and understand the challenges they are facing and what their priorities are. This way we have been able to build direct relationships with our clients and be a part of the solutions they are building from day one," informs Brown.
Pointing out that for start-ups networking is essential, particularly when you also sell a solution, rather than just a product off the shelf, Brown adds, "Our growing channel network in India is enabling us to both broaden our reach geographically and across industries and is a fundamental part of the organic, yet rapid growth that we have experienced this year."
Brown mentions that his company's channel strategy will evolve as it matures. "Although we will continue selling directly, in the longer term we are looking to establish a more permanent presence in the country either through agents or partnering with other organisations," he says, adding that PESB has already been approached by a large India-based IT solutions provider with an interest in using the software as part of a wider solution for a client.
Along with eight other leading London fintech companies, PESB has just returned from a week-long trade delegation to India (Mumbai and Bangalore), having been invited by the City of London Lord Mayor in conjunction with the Department for International Trade.
If you have an interesting article / experience / case study to share, please get in touch with us at editors@expresscomputeronline.com