Artificial intelligence technology-based startup, CloudSEK offers real-time information to prevent and monitor cyber threats. Sourabh Issar, CEO, CloudSEK gives an insight into how product based startups can work effectively with partners
Targus Technologies plans to work closely with its OEMs (such as Juniper, Fortinet, etc) to provide high levels of hardware and advanced threat protection....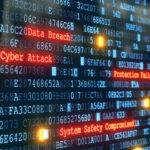 Today businesses need to respond quickly to the rapidly changing competitive and economic landscapes. Cyber threats such as ransomware, complex and aging data protection...