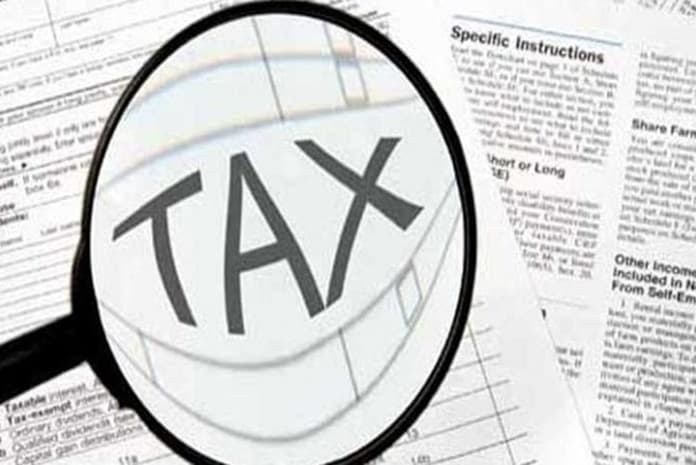 It's that time of year: Millions of W2s, account statements, donation receipts and other tax documents are being posted and emailed to workers all over the United States. As you gather together your paperwork to file your taxes, it's worth taking a few minutes to maximize your security and get organized.   
Not only should you be on heightened alert for tax fraud and identity theft during this time of year, but you also can save yourself some time and stress by using a password manager to keep your details systematized.    
Create a secure digital space for filing taxes
Keep others from snooping on your private information as you prepare and file your taxes. That means only using a secured, private Wi-Fi network that requires a strong, random password to access.   
Also, do the usual maintenance on your device before you get started. Update all apps and software, make sure your browser is up to date, run your antivirus, delete cookies, remove unused browser extensions and unlink shady apps from your email.   
Do some digital housekeeping so your private information stays private.  
Be smart about accessing and using your tax software
Whether you file your taxes directly or work with third-party software, you need to be cyber aware throughout the process.   
Always go directly to the website you want to access – avoid launching from emails, ads or social media posts. Tax season is full of fraud and spam, where phishing emails try to lure you to bogus tax sites where your personal information can be harvested.   
Use a random and strong generated password for every account; a password manager can help you both create and store those passwords for easy access. Plus, you won't have to worry about remembering those passwords between this tax season and the next!  
Safely share details when necessary
Sometimes, sharing things like passwords and social security numbers is necessary during tax season. Whether you need to send that information to a spouse, a business partner or an accountant, take care to transmit those details safely.   
You can share passwords, logins, social security numbers, files and more through a password manager. The data is encrypted and can only be decrypted by the intended recipient. A password manager like LastPass makes shared access easy for everyone without compromising on security.   
Monitor for unusual activity
Since scams and fraud tend to increase during tax season, it's worth being extra vigilant for signs of identity theft and hacking.   
A few options to keep in mind include requesting your free annual credit report from each of the credit bureaus. Each credit bureau is required by law to provide your report free of charge once per year, and you can space your requests throughout the year to maximize the benefits.  
Also, consider enabling Dark Web Monitoring to keep you informed of data breaches that may have leaked your personal information to the dark web. You'll be alerted to suspicious activity so you can take the appropriate action – like updating passwords or doing a credit freeze.
Tie up loose ends and make next year easier
Future you will thank you if you take the time this year to be proactive about security and organization.   
A few action items to add to your to do list include:  
File your taxes as early as possible.

 You'll further reduce the chances that fraudsters try to claim your tax refund. Plus, it's one more thing off your plate!

Update your passwords.

 When you're done, change your passwords for your tax software, your banks, your investment accounts, etc. It's just good security hygiene to update passwords once a year. Save the new passwords in your password manager and they'll be ready for you next year.

Turn on 2FA.

 If any of your financial accounts support two-factor authentication, turn it on now to reap the security benefits going forward.

Double check your address, email and other details

. As you're filling out forms and reviewing account statements, double-check the personal information. And make sure when you file your taxes that your refund is coming to you.

Keep an eye out for suspicious activity

. Whether it's emails you didn't request, phone calls you didn't expect or logins you didn't make, keep an eye out for alerts and promptly report any fraud.
 Tax season can be stressful enough. A password manager can help reduce some of that stress by remembering logins, safely storing pertinent details, simplifying sharing with others and generally increasing your security hygiene at a time of year when cybercrime spikes.