Data Loss Prevention (DLP) with Acronis Cyber Protect Cloud | 16th May 2023
May 16 @ 12:00 pm

-

1:00 pm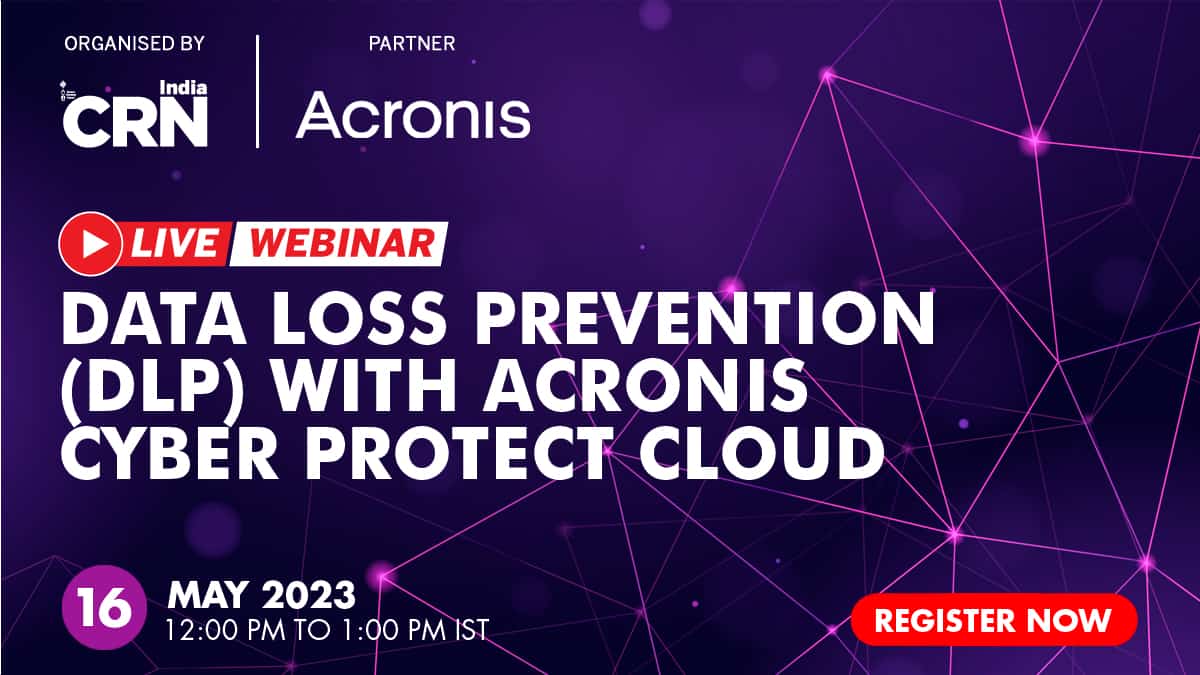 ---
Explore how our all-in-one cyber protection platform now empowers you to strengthen client regulatory compliance and protect sensitive data via a behavioural-based DLP that doesn't require months to deploy, teams to maintain or a PhD in privacy law to understand.
Learn how Advanced DLP enables you to mitigate client data leakage risks with never-seen-before ease and simplicity.
For years, organizations have had little success protecting sensitive data from unauthorized access and exfiltration via external attacks or insider risks such as IT misconfigurations, human errors or threats. Join experts from Acronis' Solutions Engineering team to gain a better understanding of data leakage risks that leave your clients exposed to consequences like embarrassing headlines, damaged customer and partner trust, equity losses, and regulatory sanctions and see how you can now mitigate those risks with ease. Our experts will guide you through the benefits that our behavioural-based turn-key DLP offers your team and clients, plus specific information security scenarios. They'll cover how to:
+ Monitor for and block data leaks via a wide array of peripheral devices (e.g. USB, printers, removable storage, etc.) and network channels (e.g. cloud file sharing, instant messaging apps, email, etc.)
+ Protect sensitive data with out-of-box data classification templates for common regulatory frameworks including GDPR, HIPAA and PCI DSS
+ Baseline user data flows to automatically create initial business-specific policies
+ Enable ongoing automated policy adjustment to business specifics, minimizing manual involvement
+ Leverage rapid response and post-breach forensic investigations with robust audit and logging capabilities
Join this expert-led MSP demo and Q&A to see what opportunities Acronis can unlock for your team – and how easily it is now to add DLP into your existing service tech stack.
Speaker: Ron Eo, Senior Evangelist, APJMEA, Acronis