Micro Focus has announced the launch of its new, unified partner program, which includes access to all products across the Micro Focus portfolio on a global scale
Gurugram based tech startup, SpotDraft, has an AI powered platform to help businesses manage their legal contracts and documentation easily
Channel partners are increasingly focusing on hiring and retaining talent with specific technical skills to grow in a highly competitive market
Union Finance Minister Piyush Goyal outlined the government's proposed vision for 2030, provided sops for middle-class tax payers and announced an annual dole for...
Cloud has become an important cog in the digital transformation wheel and companies have realised the potential that cloud offers. Based on a Forbes...
Micro Focus has announced the launch of its new, unified partner program, which includes access to all products across the Micro Focus portfolio on a global scale
As a step forward in its mission to transform into a digital organisation with a future-ready workforce, Tech Mahindra has reskilled and upskilled nearly 70 per cent of its IT workforce in digital and future skills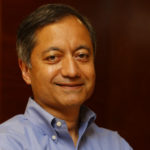 The focus areas for Trend Micro in India this year include Apex One for advanced endpoint security, hybrid cloud security, network defense, and connected threat defense
Dell and Alienware in India launched gaming machines including Alienware Area-51m, Alienware m15 and Dell G7 catering to a growing PC gaming market comprising amateur and professional gamers....
Plantronics has announced that the company will transform into Poly, a technology company focused on the human experience of communications and collaboration, aiming to...
By Ankit Gupta Big Data refers to huge volume of data, both structured and unstructured. The volume of data is so massive in scope that...
Digital transformation of traditional branch networks offers several advantages for distributed enterprises. Many organisations are switching from performance-inhibited wide area networks (WANs) to software-defined...
The current decade is in its mature years and through the last 8 years, we have seen a never-before data proliferation. More than ever,...
Open source plays a crucial role in all the top strategic technology trends that are reshaping the IT world. Digital Business to accelerate interest in...
Artificial Intelligence For all the attention and discussion, you could be forgiven for thinking that artificial intelligence (AI) is fundamentally changing every industry and sector....
The 2019 security landscape holds new developments, promises, threats as well as opportunities to tackle the issues that our industry faces today. While we...
EverestIMS Technologies (Everest) has recently conducted a closed door partner event in Bengaluru, to recognise and felicitate their partners in the city
Tyco's second edition of its annual partner conference – Converge '18 saw 45 partner firms participate and more than 50 partner delegates. Held in...
Micro Focus has announced the launch of its new, unified partner program, which includes access to all products across the Micro Focus portfolio on a global scale